You can't have a Halloween without a Jack-O-Lantern, but making one can be quite messy.
Also, not everyone is good at carving and younger kids can't join in on the fun.
So, here are 20 tutorials on creating Halloween pumpkins without carving that the whole family can make together.
Typography Pumpkins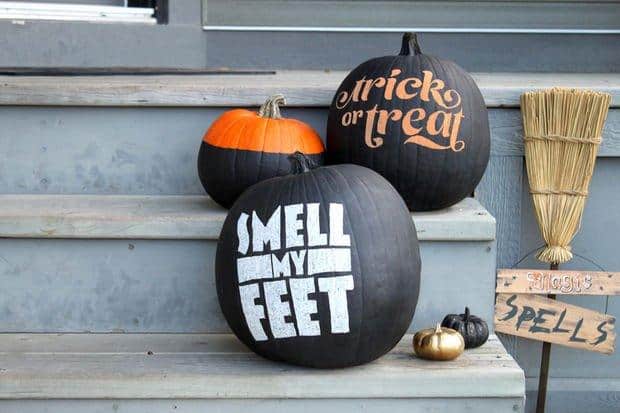 Tutorial via instructables.com
Melted Crayon Pumpkin
Tutorial via wilstar.com
Witch Pumpkin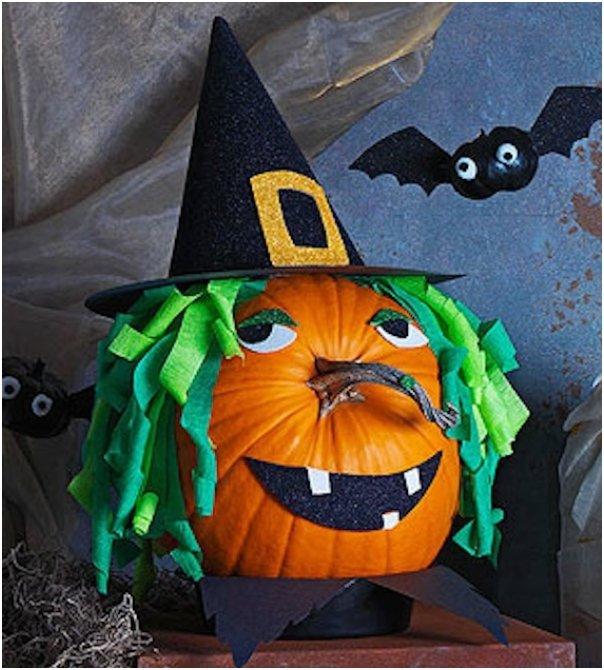 Tutorial via parents.com
Puffy Paint Glow-In-The-Dark Pumpkin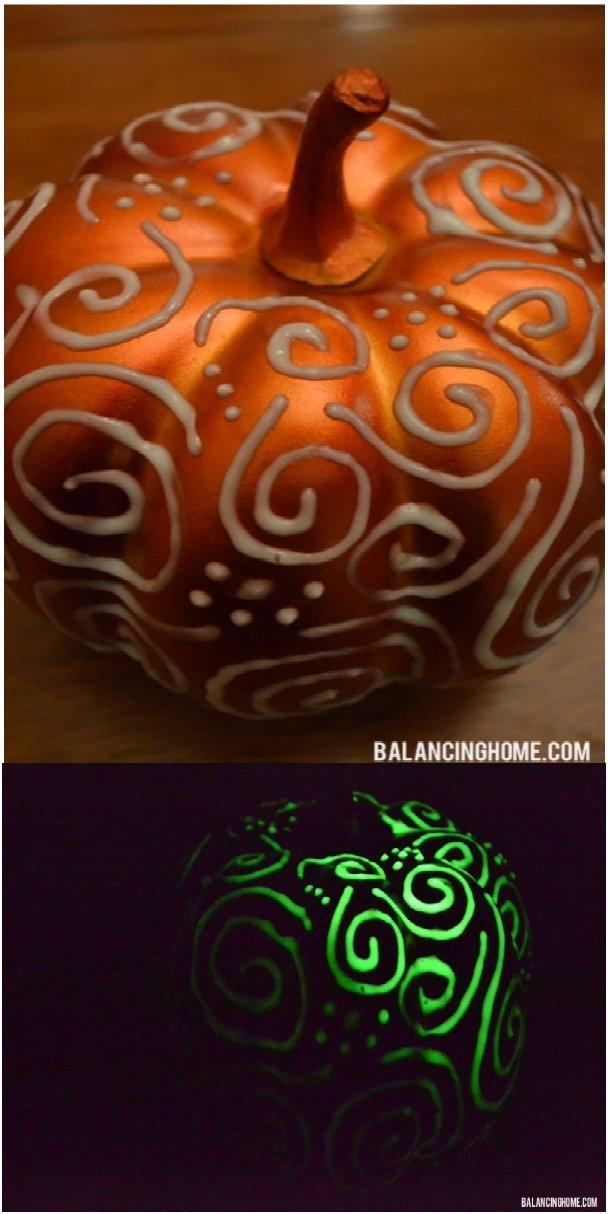 Tutorial via balancinghome.com
Thumbtack Covered Pumpkin
Tutorial via madiganmade.com
Glitter Pumpkins
Tutorial via craftsunleashed.com
Succulent Worded Pumpkin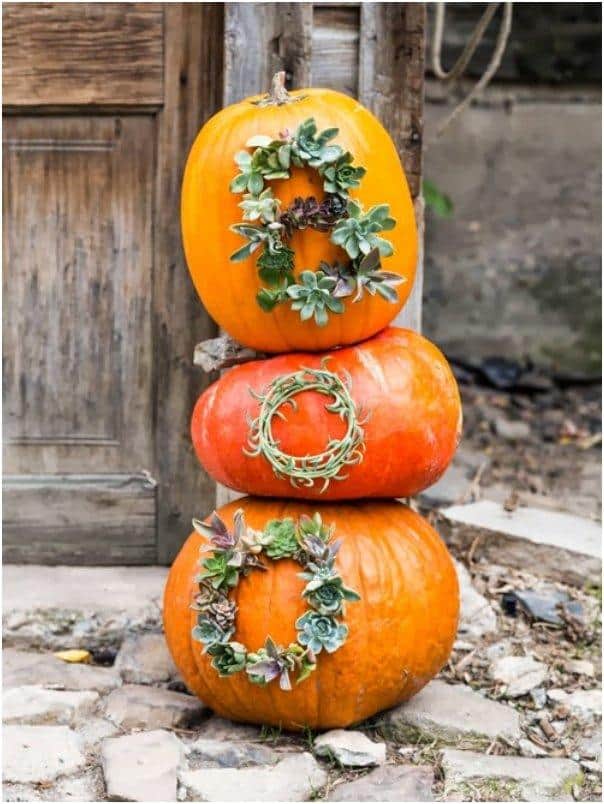 Tutorial via hehousethatlarsbuilt.com
Burlap Pumpkin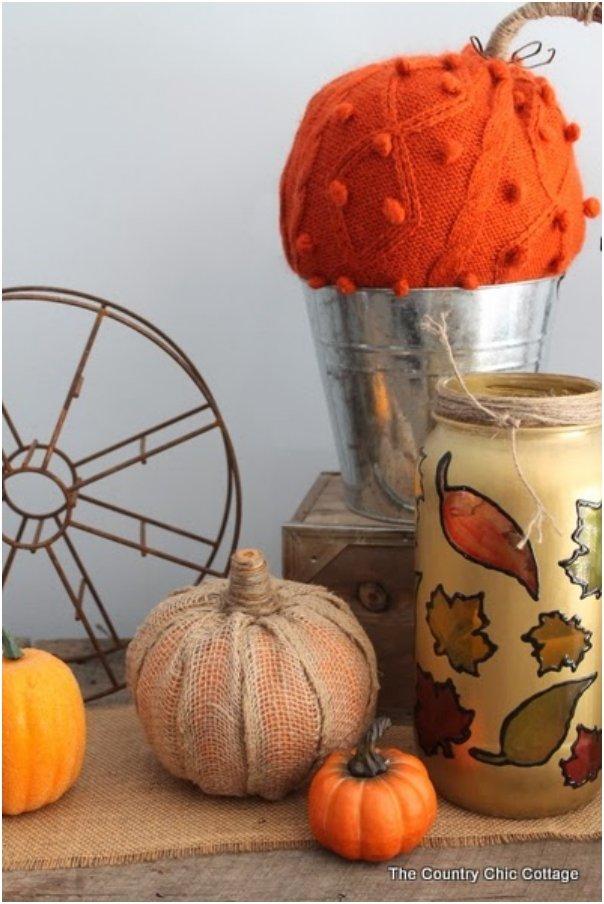 Tutorial via thecountrychiccottage.net
Bean Pumpkin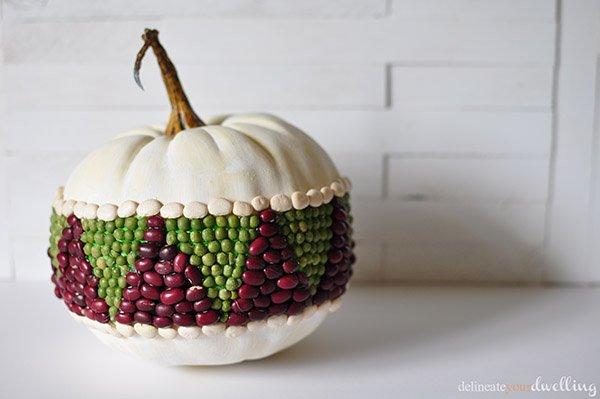 Tutorial via delineateyourdwelling.com
Mod Podge Pumpkin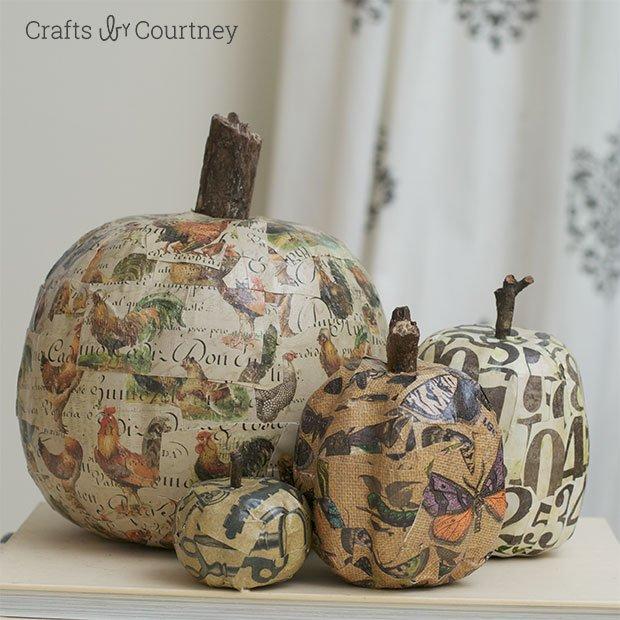 Tutorial via craftsbycourtney.com
String And Nail Art Pumpkin
Tutorial via lovelyindeed.com
Minion Pumpkin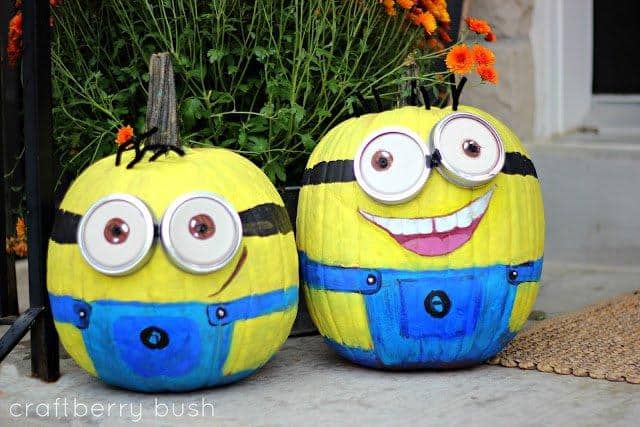 Tutorial via craftberrybush.com
Anna And Elsa Pumpkins
Tutorial via instagram.com
Spray Painted Glow-In-The -Dark Pumpkin
Tutorial via halloween-ideas.wonderhowto.com
Bloody Mini Pumpkins
Tutorial via almostmakesperfect.com
Jack-O-Totum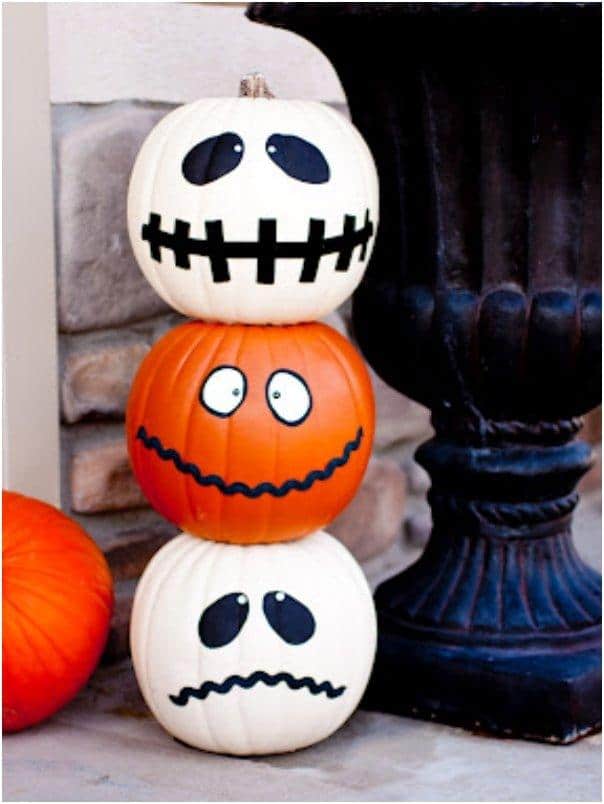 Tutorial via cookingclassy.com
Chalkboard Pumpkin
Tutorial via momtastic.com
Template Creatures Pumpkins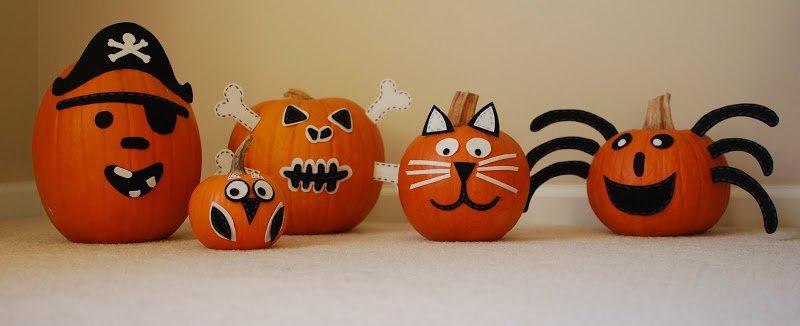 Tutorial via asmallsnippet.com
Button Pumpkin
Tutorial via hubpages.com
Halloween Monsters Pumpkin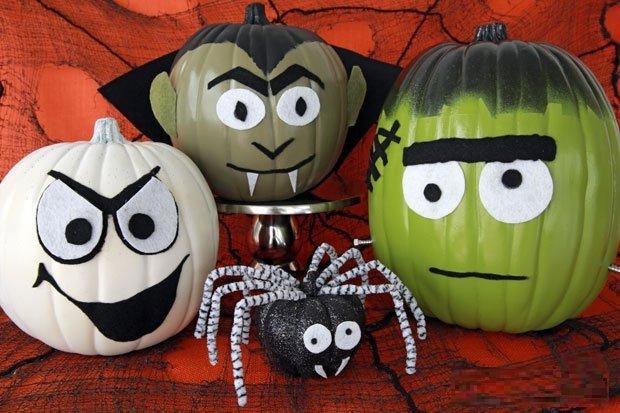 Tutorial via cherylstyle.com
Carving A Jack-O-Lantern is an inseparable tradition for Halloween.
When you have small kids, you might skip pumpkin carving for safety sake, but you can't deny your kids the experience of decorating pumpkins for Halloween.
Luckily there are plenty of safe and far less messy ways to create your Halloween pumpkins together with your kids.
Give the no-carving way a chance and let these tutorials guide you in making your very own Halloween pumpkins.
Share this post with your friends by clicking on the sharing buttons below.