With all the free candy at every doorstep, you need to get a bit creative if you want your kids to eat something healthier for Halloween. These 20 recipes for easy fruity snacks will make an excellent tricky treat that will be a guaranteed hit at your party.
Candy Corn Fruit Parfaits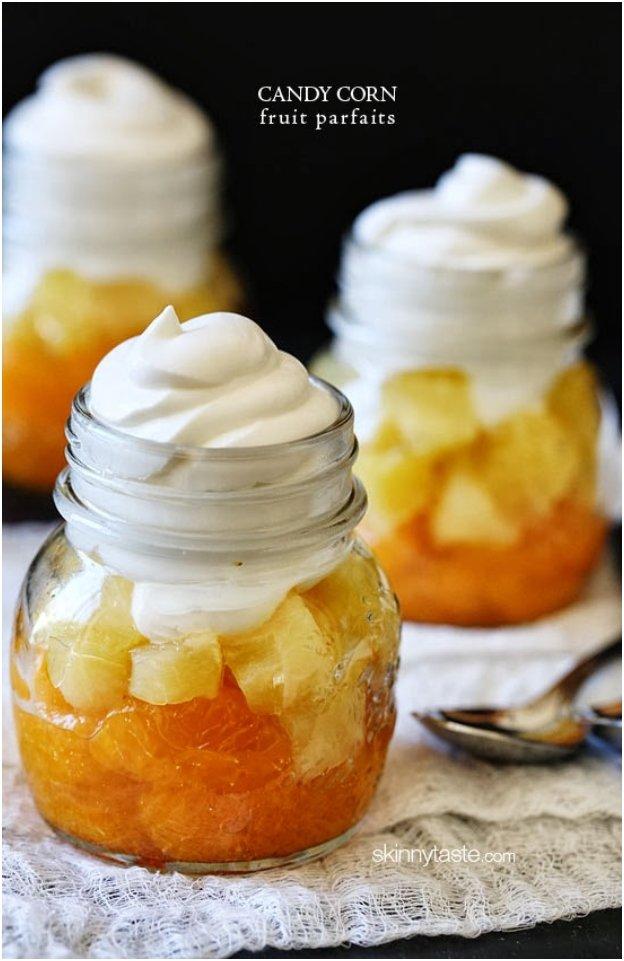 Recipe via skinnytaste.com
Apricot Fruit Bus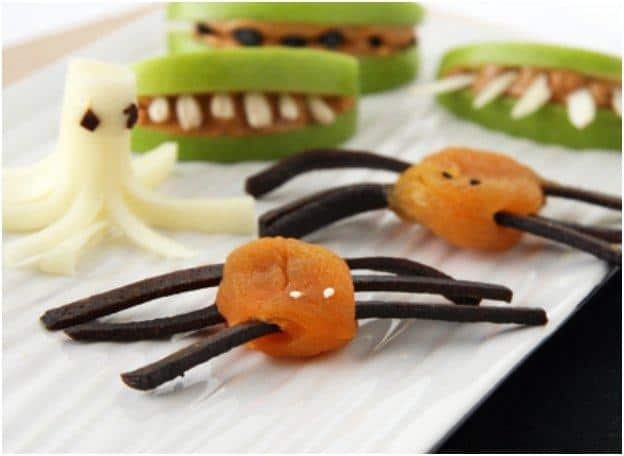 Recipe via naturalnoshing.wordpress.com
Happy Pumpkins
Recipe via kiddiefoodies.com
Ghostly Pears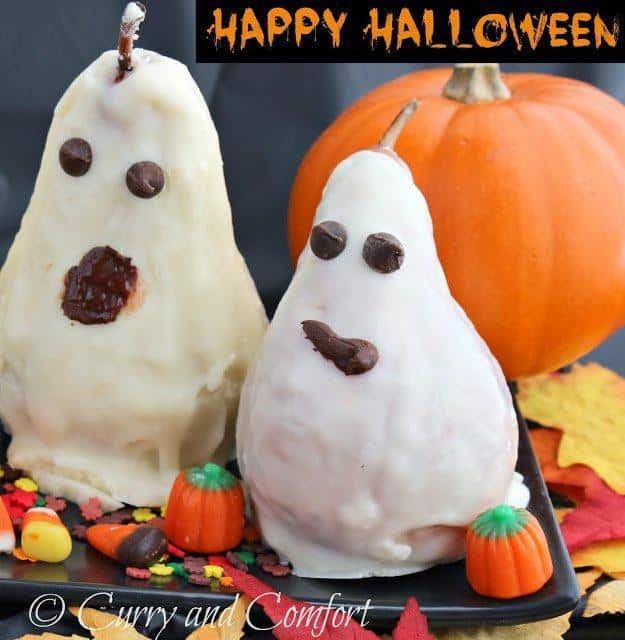 Recipe via curryandcomfort.yummly.com
Grape Snakes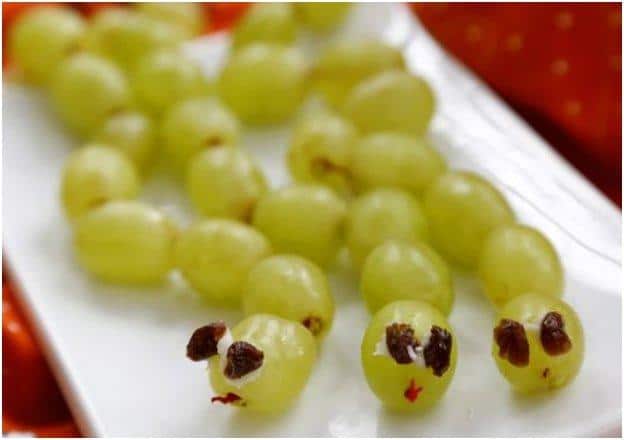 Recipe via desmoinesregister.com
Bloody Candied Apples

Recipe via 1finecookie.com
Frankenstein Kiwi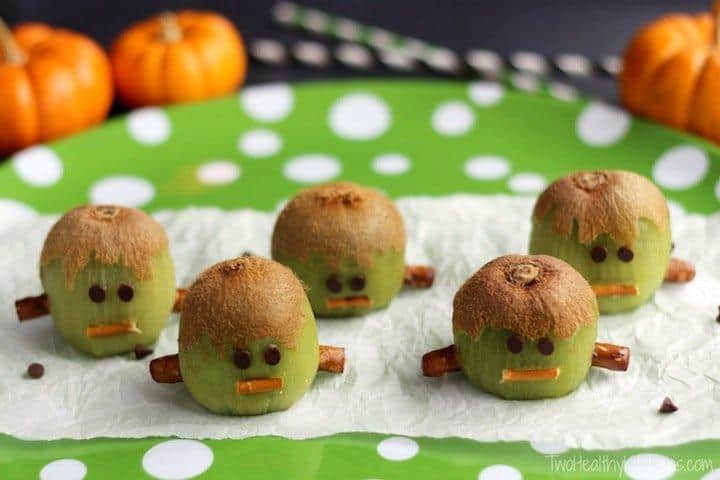 Recipe via twohealthykitchens.com
Strawberry Ghosts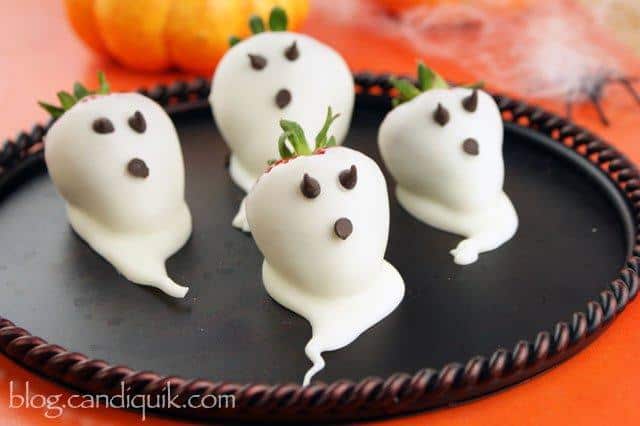 Recipe via blog.candiquik.com
Monster Mouths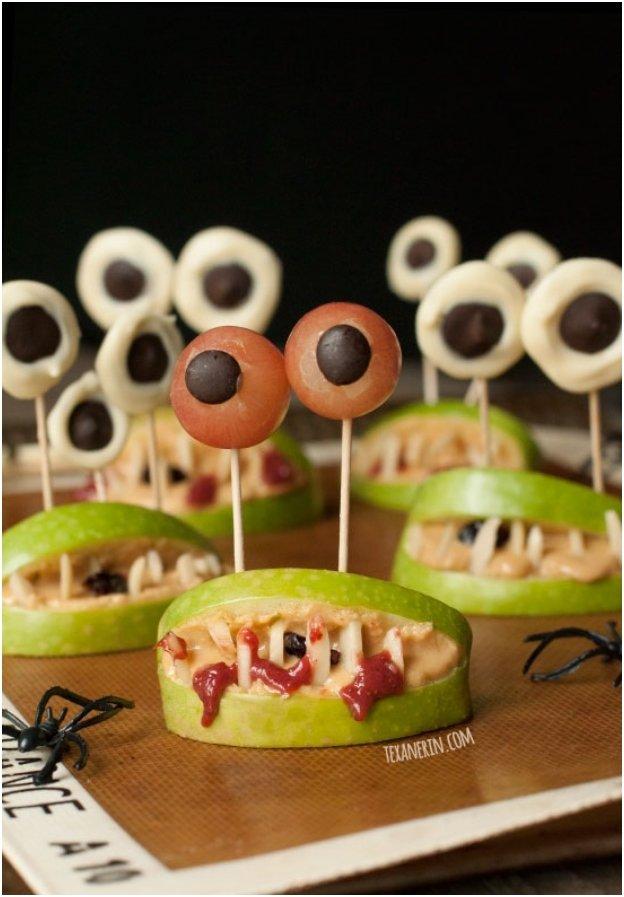 Recipe via texanerin.com
Snack-O-Lantern Fruit Cups
Recipe via pink-parsley.com
Frozen Coconut Banana Pops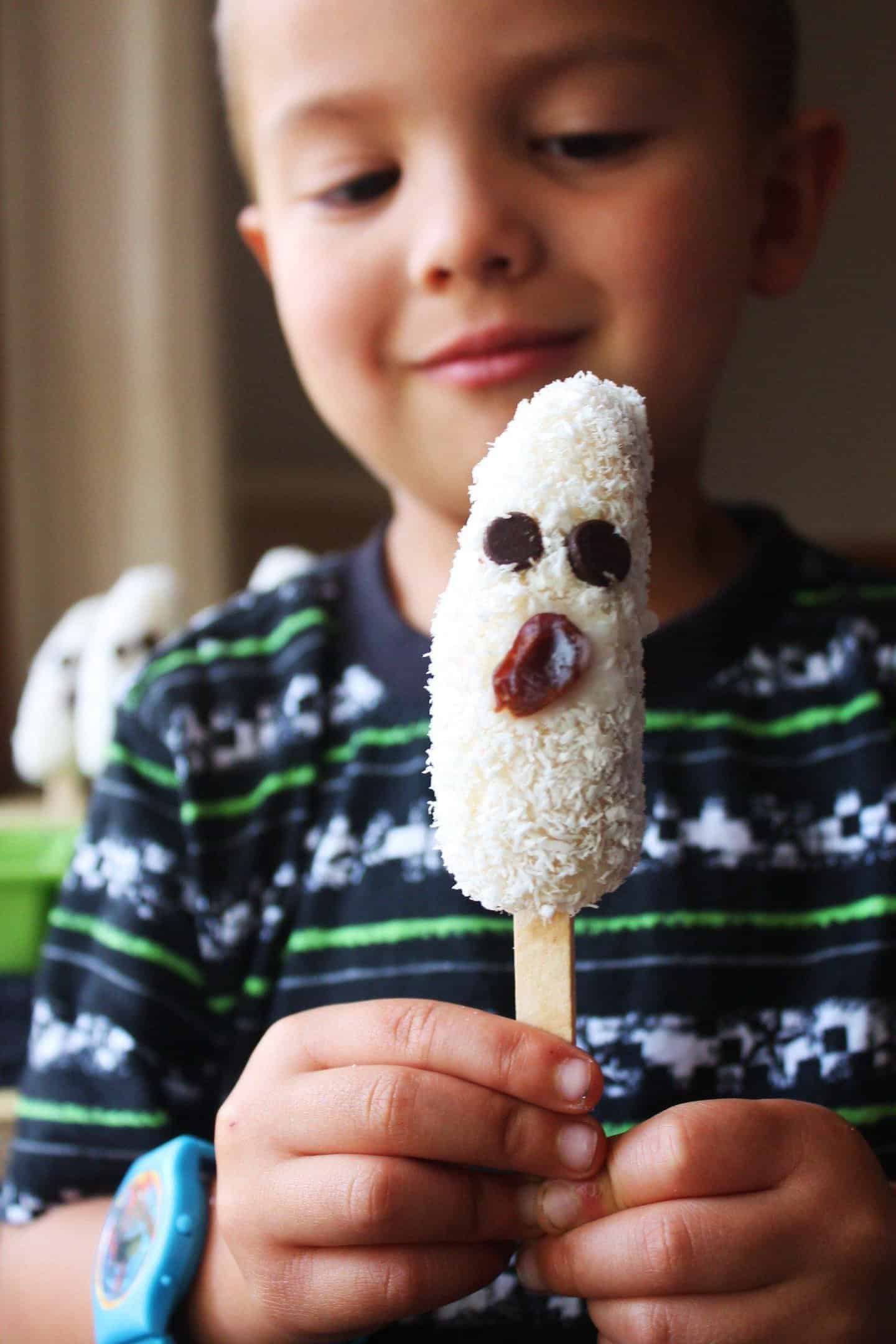 Recipe via glutenfreefix.com
Frankenstein And His Bride

Recipe via kitchenfunwithmy3sons.com
Frightful Fruit Kebabs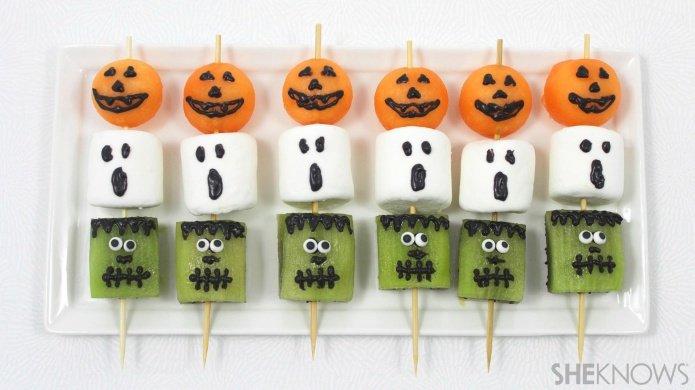 Recipe via sheknows.com
Fizzy Frozen Pops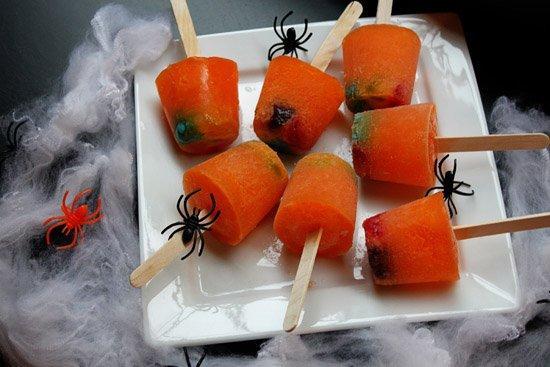 Recipe via bettycrocker.com/menus-holidays-parties
Fruit Spider
Recipe via eatingrichly.com
Fruit Bat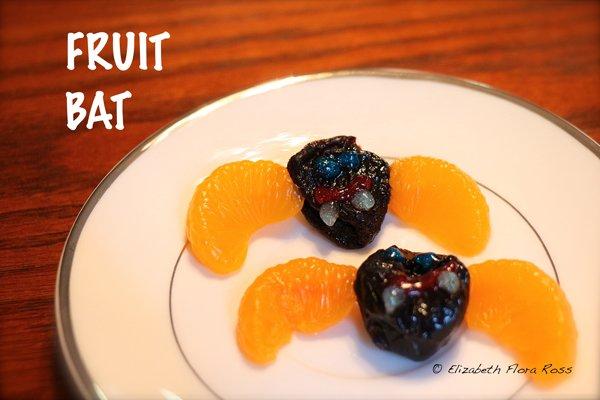 Recipe via easylunchboxes.com
Vampire Caramel Apples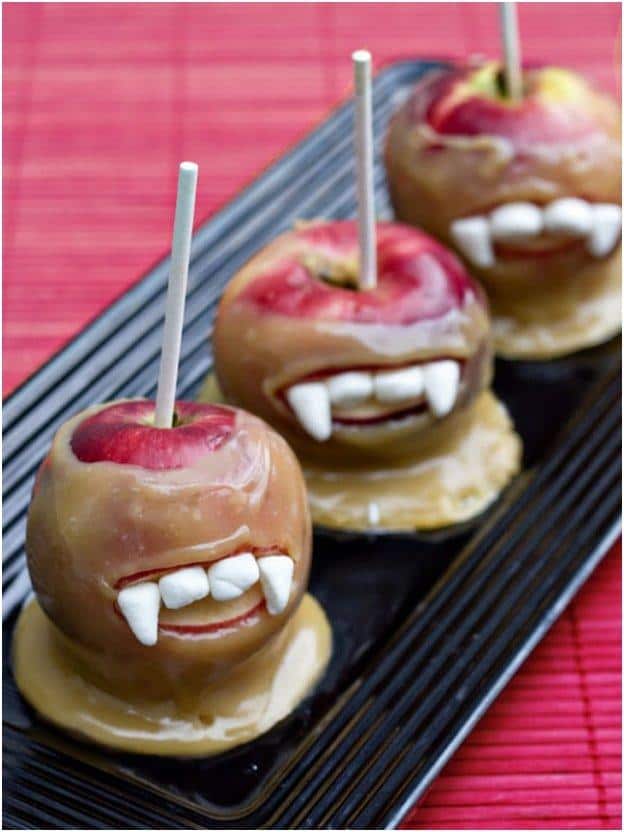 Recipe via ericasweettooth.com
Fruit Salad Cups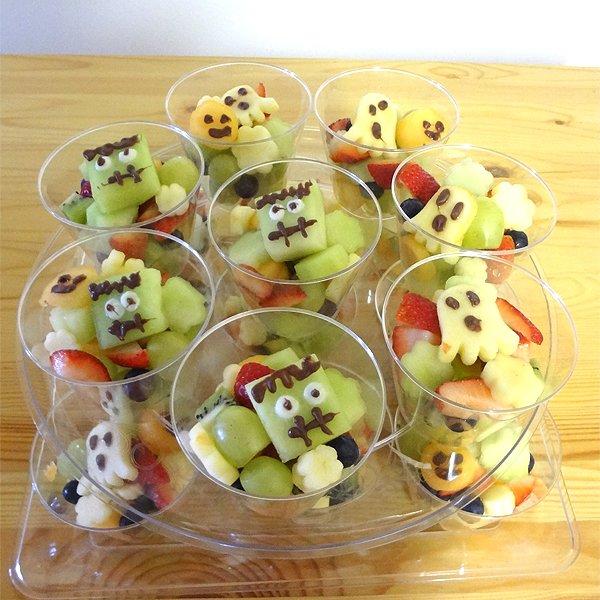 Recipe via workingmomcookfusion.com
Gruesome Grape Spider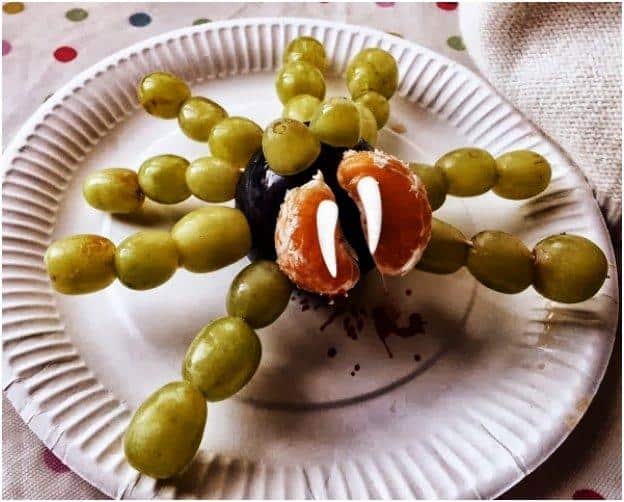 Recipe via evans-crittens.com
Halloween Fruit Dip And Snacks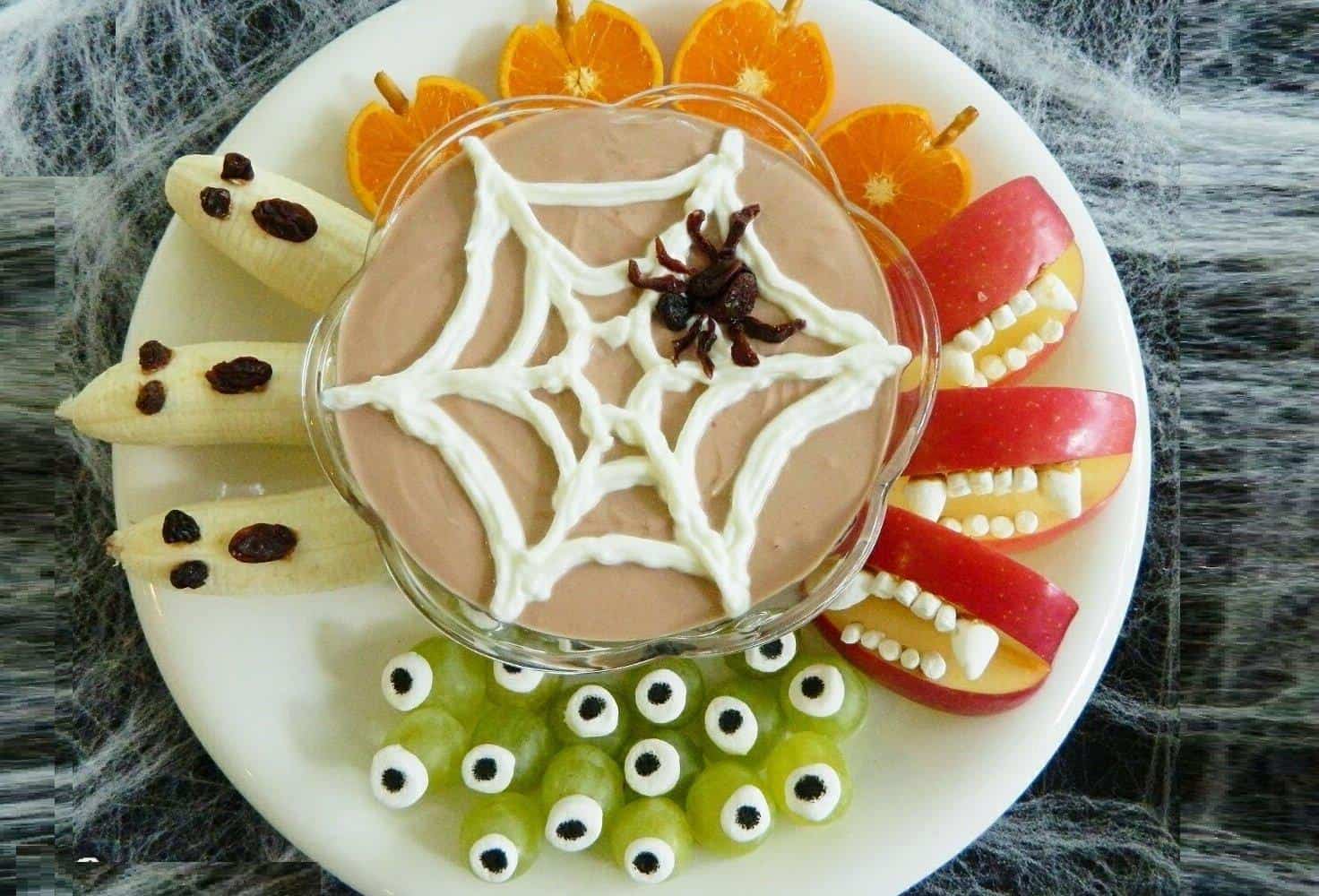 Recipe via kitchenfunwithmy3sons.com
Getting children to eat fruit is hard on the best of days, but when there is candy at hand it is almost impossible. Luckily, kids get so carried away by Halloween that they will eat pretty much anything that is remotely creepy. As you already saw from our list, sometimes all that it takes is to put a scary face on the fruit and you have a snack that any kid would like to try. So, make sure your kids eat enough healthy food to balance out all the candy they'll be shoving down their mouths by preparing some of these fruity snacks.
Share this post with your friends by clicking on the sharing buttons below.