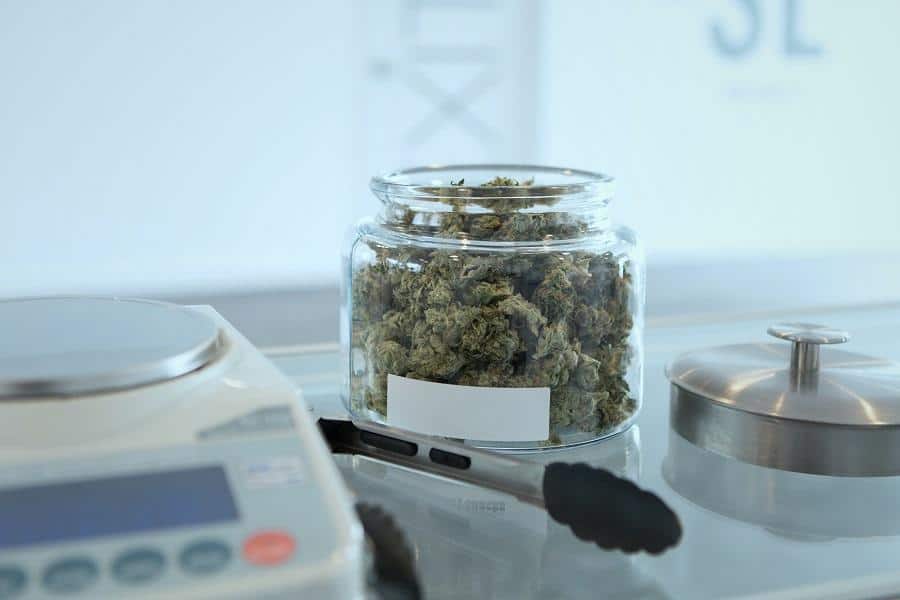 Image source: https://unsplash.com/photos/tFkScFEdh7c
The cannabis industry is growing at unprecedented rates, owing to advances in legality and regulations, and a growing interest in the cannabis market from both venture capital firms and investors. In 2020, the global cannabis market was estimated at $22 billion, with global cannabis sales in the cannabis dispensary business expected to reach $33 billion by 2025. This brings great news for users, who can now enjoy a wider range of cannabis products than ever before. 
However, the rapid expansion of the cannabis market also brings a whole new set of challenges for startups and entrepreneurs looking to break into the industry. In the beginning, it was relatively easy for cannabis dispensaries to make themselves known and attract a large audience. There weren't many companies providing cannabis products out there, so the ones that existed enjoyed great popularity, without having to put in much effort. Fast forward to today, and the current landscape looks a lot different than it used to, with countless businesses in all shapes and sizes crowding the market and creating fierce competition that is getting tougher by the day.
It's, therefore, no surprise that cannabis dispensaries are having a hard time standing out from the crowd, especially if they've only recently entered the market. No matter where you decide to set up shop, chances are there are at least a dozen other businesses nearby providing the same products and services as you are. Unless you find a way to differentiate yourself from the rest, making your business thrive is going to be a bumpy ride.
So, if you're wondering how you can set yourself apart from the competition, we've got a few recommendations that can make a world of a difference in your business' success.
Think outside the box
One of the biggest mistakes cannabis businesses make when entering the market is copying bigger players in the industry. It's important to keep an eye on the competition and see what works for them to take the pulse of the market, but it doesn't mean you should base all your decisions on what others are doing.
In order to stand out, you have to be original and come up with unique ideas that will help you build your brand. So, you might want to steer clear from using the same old stereotypes everyone else is using when promoting your business, such as the marijuana leaf, joints, or Rasta flag colours. If you really want to capture people's attention, you have to use your imagination and creativity, and try something different for a change.
Play by the rules
If you want to attract customers and spread the word about your cannabis dispensary, you'll have to brush up on your marketing skills. However, keep in mind that marketing in the cannabis industry can be a tricky business.
Different states have different rules and standards on what's allowed and what's not when promoting your cannabis business and the products and services you provide. So, before you start thinking about labels, designs, and claims, you have to check the marijuana advertising laws in your state to ensure the legality of your business. If you don't comply with these rules, you risk being fined or even losing your license.
The more is more approach
As the cannabis market continues to expand, more and more products are hitting store shelves, and consumers are more than eager to try them all. From tinctures and cosmetics to pet treats and edibles, cannabis has found its way into nearly every niche imaginable. So, if you want to keep your customers happy, you have to give them what they want, which is as many options as possible.
In other words, you have to go big or go home. The good news is there are plenty of suppliers from where you can purchase cannabis oil in bulk, CBD drink wholesale, and an entire range of cannabis-derived products to keep your dispensary well-stocked at all times.
Focus on your values
Although you might be selling a similar range of products as many other cannabis dispensaries, there are other factors that can set your business apart. You have to ask yourself what your business does better than the rest and focus on your company's strengths and values. That will help you create a unique selling proposition or UPS.
It's your values and the benefits that your business provides that can make you special and give people something that they can remember you by. If you manage to convey that to your audience, it will be far easier to convince customers to choose you over a competitor.
Know your audience
Speaking of audience, you have to ask yourself who are the people who will be buying your products and find a detailed answer to this question. Knowing your audience helps you figure out your potential customers' needs and wants, so you can come up with adequate strategies to attract them to your business and make better-informed business decisions.
For example, if you notice the demographic that you're targeting has increased demand for certain cannabis products, such as edibles, then you can purchase wholesale edibles and focus your marketing campaigns around these products to meet your customers' expectations.
Don't be tone-deaf
Differentiating yourself from the rest also implies being well aware of what's going on around you, in your niche, and beyond. It's important to keep your eyes and ears open and stay up to date with trends. Consumer behaviour is constantly changing, and the cannabis market continues to evolve at a rapid pace, so you have to be aware of the direction things are headed if you want to gain a competitive advantage.
Conduct market research regularly, find out what people are interested in, and get involved in social initiatives and causes that resonate with your audience. Customers prefer to purchase their goods from brands that align with their values, so that can help you build stronger longer-lasting connections with your audience.