With this summer promising to be an exciting one, thanks to vaccinations becoming more commonplace and restrictions being lifted, many people are looking for some fun in the sun. You may be one of these people looking for the best destinations for time in the sun. If so, a beach vacation could be the perfect option for you.

There are some incredible beaches on this planet, so whether you plan on staying near or far, here are five top options to get you started choosing a location that could provide you with the perfect "hot girl summer" experience. Check them out:
Aruba (Kingdom of Netherlands)
Definitely a favorite for many beach-loving individuals, Aruba should be a beach destination to consider for your summer bucket list. With plenty of sunny days and the white sand beaches inviting you to sink your feet in the sand, there's a certain allure offered by this beautiful Dutch island located near Venezuela. If you want to have a paradisiacal experience like none other, consider checking out the best all-inclusive resorts in Aruba.
Tulum, Mexico
What was once a small, little-known location in the south of Mexico has turned into a favorite vacation destination for influencers and jetsetters alike. From the environmentally friendly hotels designed in a bohemian style to the charm of a small Mexican town, there are many reasons why Tulum is on almost everybody's summer vacation list. Whether you like to party or want to enjoy local cuisine and nights staring at the stars, Tulum should be seen at least once in your life.
Barcelona, Spain
While we wouldn't say that Barcelona, Spain has the most beautiful beaches in the world, the location has what you could say is "a fun-loving" vibe. From the movie nights on the beach to skateboarders and people on rollerblades rolling by, this is the city where one goes to have fun. Besides it's incredible beach-life, the city boasts of incredible architecture and history, making for a captivating destination.
Maui, Hawaii
There are a lot of places to visit in Hawaii, but Maui has a specific allure for those who want to spend their days relaxing on the beach and swimming in the crystalline waters. With a vast array of sand color to the miles of shoreline and waters that are calm enough for swimming, Maui offers a charm that's hard to find anywhere else. Plus, if you're a foodie, you'll get the opportunity to enjoy some of the best Hawaiian dishes at local restaurants.
Miami, Florida
One of the easiest beaches to get to, if you're in the United States, Miami has long been a favorite beach destination for beach-loving vacationers. From the music to the architecture to the fun-loving Latin vibe, Miami is a little piece of paradise located in the southern part of Florida.
Because of the Cuban influence, you'll also be able to enjoy a variety of Cuban cuisine that will have your mouth watering. With clear waters and Art-Deco buildings to admire, there are many reasons to put Miami on your list of places to see this summer. Make sure to plan ahead with your accommodation needs, as Miami is a highly popular destination.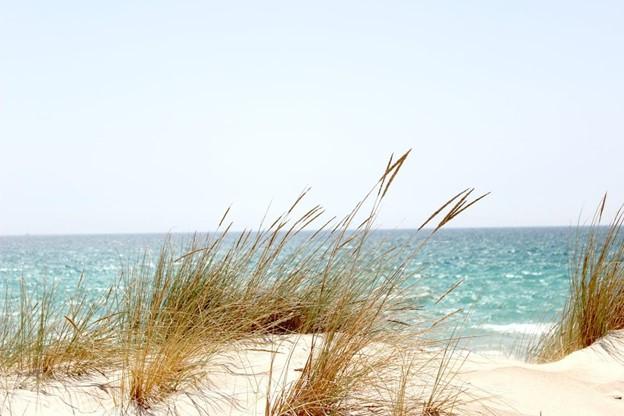 In Conclusion
There are so many incredible beaches in the world, and we simply don't have enough space to include them all, but these five destinations are bound to offer you what you're looking for: beauty, relaxation, culture, fun, and best of all, sunshine and sea.