Summer is here, and school is out! That means that your little ones are going to be home for a few months, and they're going to be ready to hit the beach, go to summer camp, and do all the fun summer things that are popular in your town.
If they're going to be out and about all summer, you've got to make sure they're dressed to beat the heat. Make sure their closet is summer-ready with these 10 summer closet staples for kids.
1. Tank Top
The tank top might be the most simple and important staple for both boys and girls. Tanks are light and come in a variety of different styles and textures, but what's best about them is that they'll give your kids' shoulders and arms some breathing room. Tanks are perfect for any location, whether you're at a beach, theme park, or campground.
2. Plain White Tee
The plain white tee should be a staple of any year-round wardrobe, but it's definitely still a summer essential. You can mix and match tees with nearly every kind of outfit, which is why it's such an important thing to have in your kids' closets (because even though they might not care about how they look, you will!).
You're probably going to have to wash it often—kids are experts at getting white clothes stained with dirt. They might also not be best suited for very hot days because sweat stains are more noticeable on white tees. But they're perfect for cooler summer days and for semi-dressy occasions where you want your kids to be stylishly layered.
3. Kids Loafers
So far as shoes go, find a great pair of loafers for kids for your girl. Loafers are the perfect summer shoe for three reasons. First, they're very airy so your child's feet won't get too hot when she's running around outside. Second, they can be worn for casual events or for dressier events. And lastly, they're comfortable! If your children are going to be running around at summer camp, their feet will never get sore when they're wearing a cozy pair of loafers.
4. Checkered Sneakers
Your boy probably already has a pair of sneakers, but if you want to spruce up his summer fashion, get him a pair of checkered sneakers. Checkered sneakers are trendy right now, and they'll look much better in your vacation photos than the shoes he typically wears to school.
5. Flounced Dress
Are you going to be attending a summer wedding, or any kind of classier event under the sun? Buy a lovely flounce dress for your girl. Flounce dresses have a vintage style that's gorgeous and which is perfect for a more upscale event. But these dresses are also light and airy so your little one won't get too overheated under the summer sun.
6. Basketball Shorts
If your boy loves to spend his summer days at the park shooting hoops or skateboarding, you definitely should get him a few pairs of basketball shorts. Basketball shorts are perfect for summer activities, like sports or hiking, and they'll hang loose over his legs so he'll stay cool and be the fastest kid on the court.
7. Jumpsuit or Rompers
Jumpsuits and rompers are the latest rage in the fashion world, and they're also popular with younger girls! Jumpsuits and rompers will give your little one a confident, vintage style that's good for either casual wearing or classier events. Best of all, they're very airy outfits, so your girl will be fashionable and comfortable.
8. Striped Bermuda Shorts
Basketball shorts are great boys' shorts, but they're definitely not the most fashionable pants around. Get him a couple pairs of striped Bermuda shorts. These types of shorts are simple, but elegant, and they make for a great transitional piece to show your little man how to dress more like an adult.
9. Swim Trunks
Your boy should definitely have two to three pairs of swim trunks in his closet. Although he'll probably be going swimming without a shirt, remember that he might wear his trunks to the beach or boardwalk. Make sure you get some trunks that match some of his summer shirts.
10. Bathing Suits
Bathing suits are a must-have for your little girl, since she'll probably want to go to the beach or to a friend's pool party. Most younger girls wear one-piece bathing suits, but two-piece suits are becoming more popular as styles get tailored to the younger demographic. Consider getting two one-piece suits and two two-piece suits for her summer wardrobe.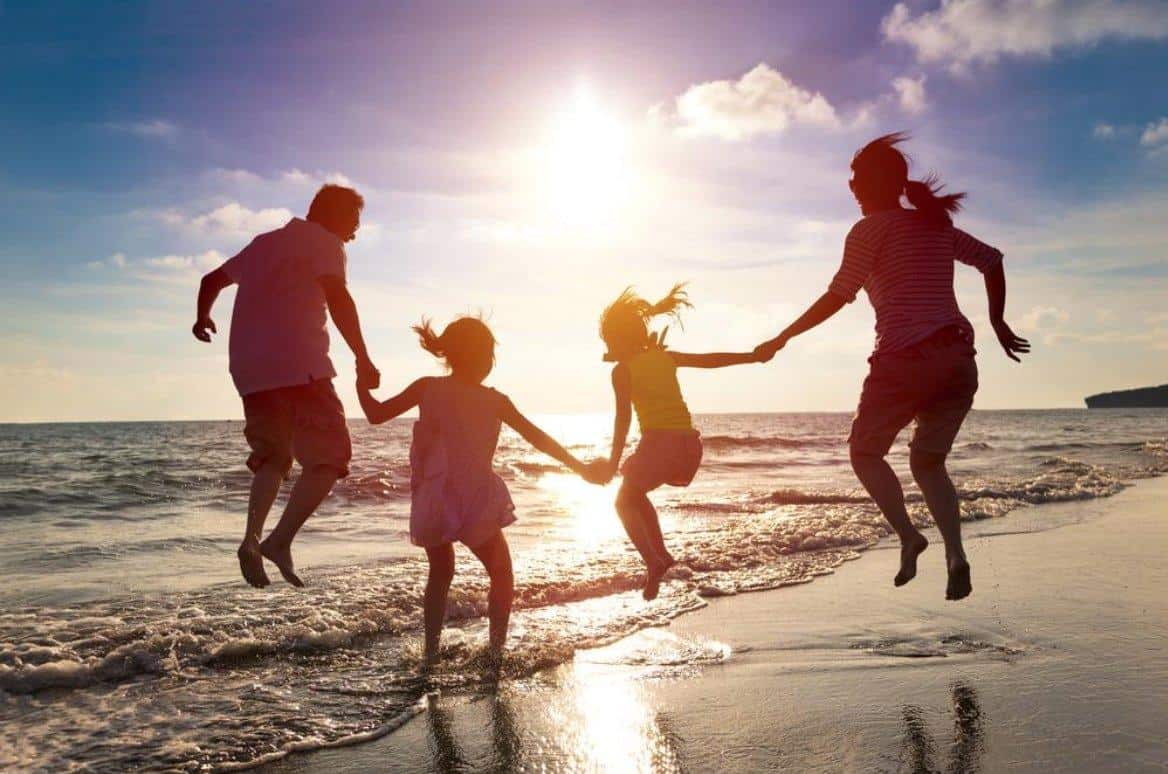 When all those fashion pieces are in your boy's or girl's closet, they're fashion-ready for summer! If you have a baby girl, be sure to get her ready for summer, too, with these cute baby girl outfit ideas.