Remember this beautiful little girl named Willow Smith? She started taking over the world even when she was a few years old.
Yes, she is the famous daughter of Will Smith. However, even though she had her father with all that fame around him, Willow Smith managed to push her career through with her talent and beauty.
Despite being raised in a celebrity environment, these awesome kids often want to live their life independent and isolated of all that fame.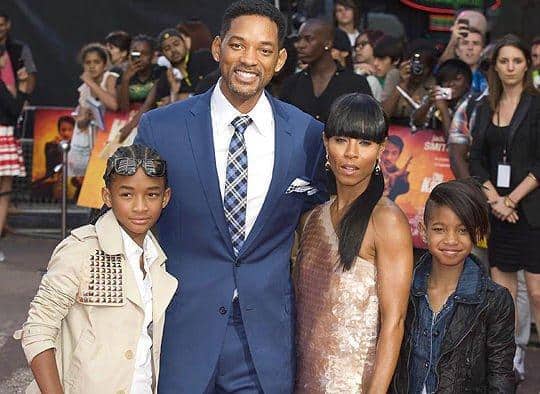 Just ask Brooklyn Beckham, the son of the famous soccer player David Beckham. He asked his dad if he can drop him off around the corner and pick him up from the same place from school.
It's always good to see these kids wanting to get out of the shadow of their famous parents and work hard to build their life.
While their famous parents are doing something, they want to choose the opposing career and be tremendously good at it.
The same story goes for Willow Smith, as well. She spends her lifetime in front of the camera being the daughter of Will Smith and Jada Pinkett-Smith. Both of these parents have great acting careers behind them. To know exact Will Smith Net Worth , please read our blog post.
The Beginnings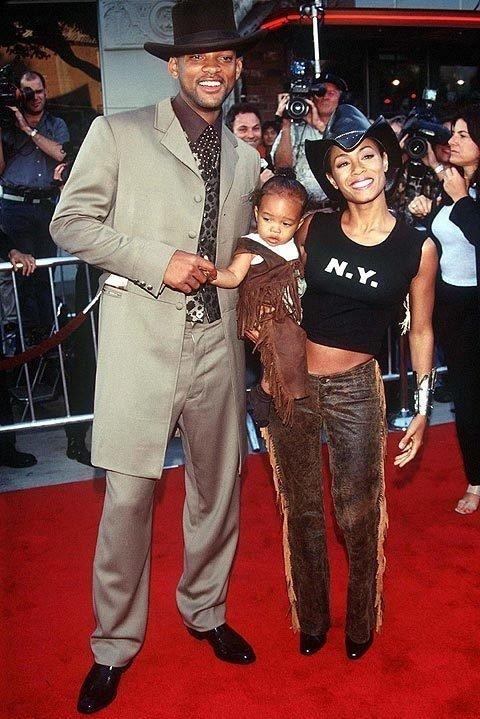 She was born on October 31, 2000, in LA, California. Her parents didn't want to let the world know her face just yet. However, they still let their fans know who their little girl is.
I think it was the movie "I am Legend" in 2007 when we saw Willow Smith for the first time on the big screen.
Her brother, Jaden Smith, was also on the big screen acting along with his father in the great movie "The Pursuit of Happiness" and being the star of the movie "The Karate Kid" and "After Earth."
The whole world knew that they would follow their parents' footsteps. But, Will Smith has something to say about that:
"It may seem like we have pushed our kids into the business, but that is absolutely insane," Will told OK! magazine. "I would never, ever, push somebody to have their face on a poster that's going be everywhere in the world," he insisted.
The Music Career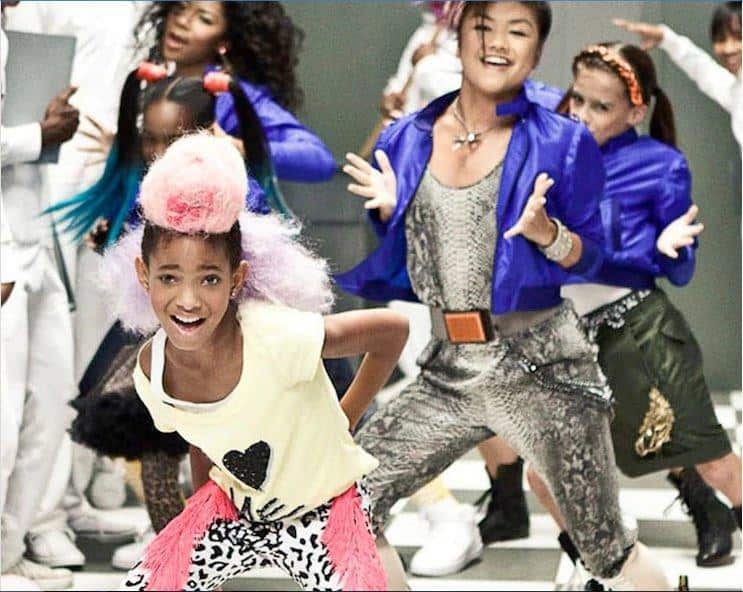 In 2010, Willow Smith started shifting her career into music. She came out with her song "Whip My Hair" reaching number 11 in the music charts.
The 10-year-old girl later continued with "21st Century Girl" making her way through the music industry.
The Doubts
A couple of singles after, Willow wasn't having it anymore. She wanted to stop and be a 12-year-old girl going to school with her friends.
"Willow chose singing and then un-chose it," Will Smith said. "She said, 'Daddy, I want to go to school with my friends during the week, and I want to hang out with them on the weekends.' At the peak of Whip My Hair, she's like, 'Daddy; I'm done.' I was like, 'Wow, wow, wow. No, baby, I got Annie, you know."

"It'll be New York; you'll be with Beyoncé. You can bring your friends," he recalls telling his daughter.

"And she said, 'Daddy, I got a better idea. How about I just be 12?' At the end of the day, it has to be their choice," he admitted.
School
"I went to school for one year. It was the best experience but the worst experience," she revealed.

"The best experience because I was, like, 'Oh, now I know why kids are so depressed.' But it was the worst experience because I was depressed," she recalled.
Controversy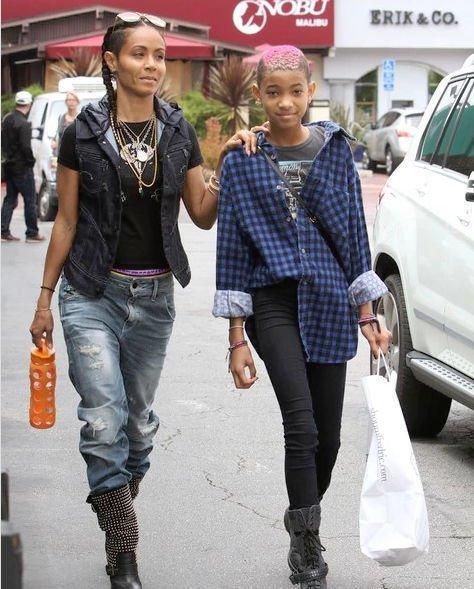 It was 2014 when the controversy has begun. Willow Smith was only 14 years old when she posted a picture in bed with actor Moises Arias.
Even though there wasn't anything suspicious because their bodies weren't touching, the photo sparked inappropriate comments.
Her mother, Jada Pinkett-Smith, spoke with TMZ addressing the issue:
"Here's the deal. There was nothing sexual about that picture or that situation," the matriarch said. "You guys are projecting your trash onto it … and you're acting like covert pedophiles, and that's not cool."
In 2015, she caused controversy again wearing what it seemed to be a topples photo at first. However, it was a Jean Paul Gaultier shirt specially designed for the person wearing it.
The ARDIPITHECUS Album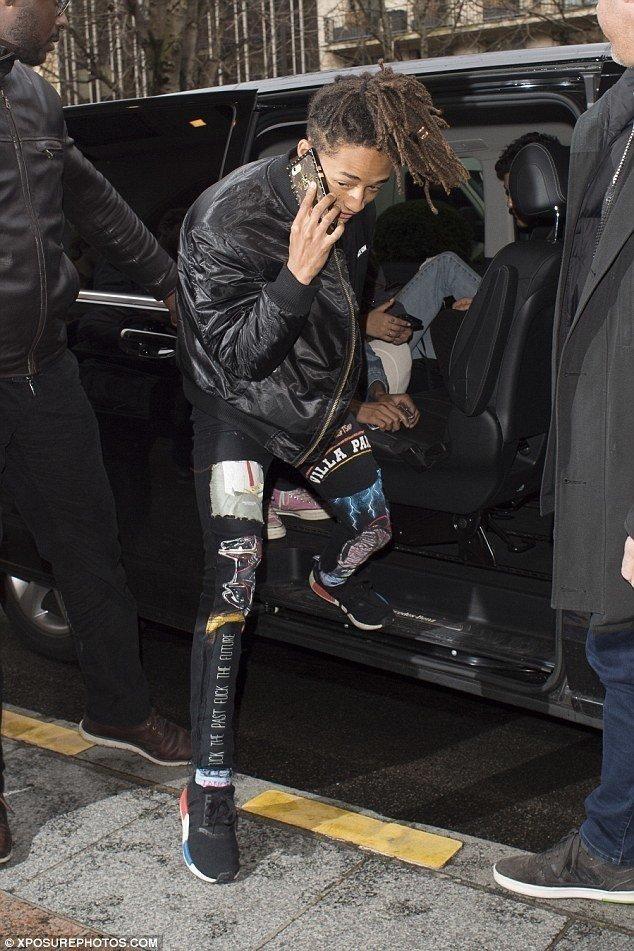 "Ardipithecus Ramidus is the scientific name of the first hominid bones found on earth. I wanted to name my musical compilation after it because, while I was making these songs I was in such a transitional state," she explained her album title. "Digging deep into the soil of my heart and finding bits and pieces of my ancient self that tell stories, which end up being the lyrics to the songs."
Will Smith, a father to a teenager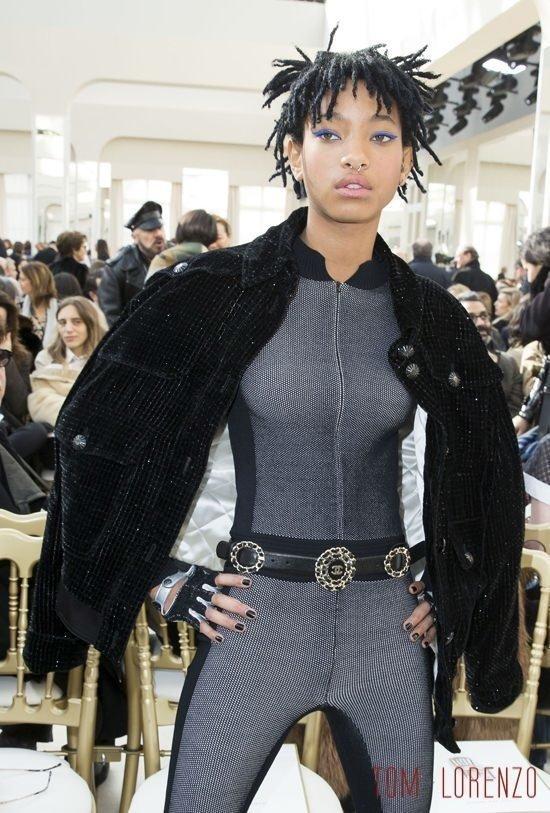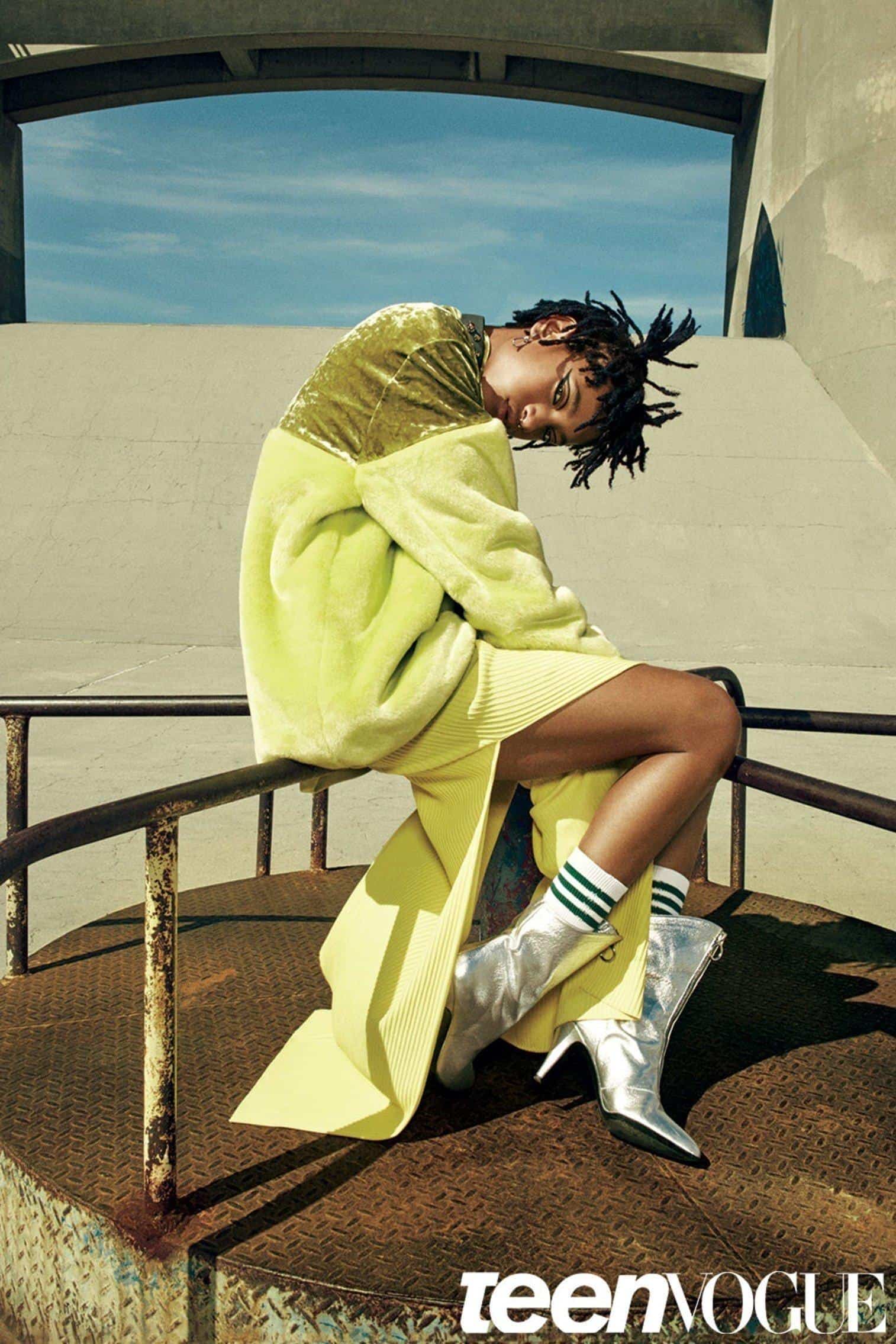 "The rule is, if we find out after the circle of safety that there was something you didn't say, there was hell to pay," he revealed.

"As a father, you do not want a circle of safety with a 15-year-old daughter. You do not. I'm like, 'Baby, you need to start lying!'" he joked. "(I'm like) 'Nope! You and your mom can talk about that one!"
The media probably don't see Willow Smith like a regular teenager, but she has her parents to take care about that. We are here to enjoy in her work and continue to do what she does best.
READ NEXT: 17 Celebrity Couples with Kids Who Have Some Serious Style
Don't forget to share this with all of your friends.
Source: LifeBuzz