It's time for the vegan people to rejoice. This vegan avocado chocolate cake without butter and eggs will satisfy their sweet tooth. I tried this recipe at my friend's house. She is a fantastic cook.
The frosting will give you the avocado pleasure while the cake as a whole is covered with a chocolate flavor. The most important here are the healthy fats. It's the avocado that brings those to the table.
According to my friend, this is Ashley Kappel's recipe.
Before I go down to the ingredients, here is what you need to know about Avocado's benefits to your health.
Now, it's time for this avocado chocolate cake to happen.
Ingredients:
CAKE:
3-Cups all-purpose flour (coconut flour or rice flour)
5 tbsp. Dark Chocolate cocoa powder
Two teaspoons baking powder
2 teaspoons baking soda
½ teaspoon kosher salt
¼ cup olive oil
One ripe avocado, mashed
2 cups water
Two tablespoons white vinegar
2 teaspoons vanilla extract
Two cups sucanat sugar
FROSTING:
2 Ripe Avocados, mashed
1 cup sugar
Five tablespoons dark chocolate cocoa powder
Preparation:
Preheat oven to 350o
Grease and flour two 9" round cake pans
Take a large bowl and whisk first five ingredients
Take another bowl and whisk olive oil and next four ingredients
Pour the wet avocado mixture into the flour mixture and mix well
Divide the batter evenly between both cake pans
Bake cake in the two 9" round cake pans
Check if they are done after 30 minutes
Add a layer of frosting on first cake layer
Top with second cake layer
Add the remaining frosting to the top of the cake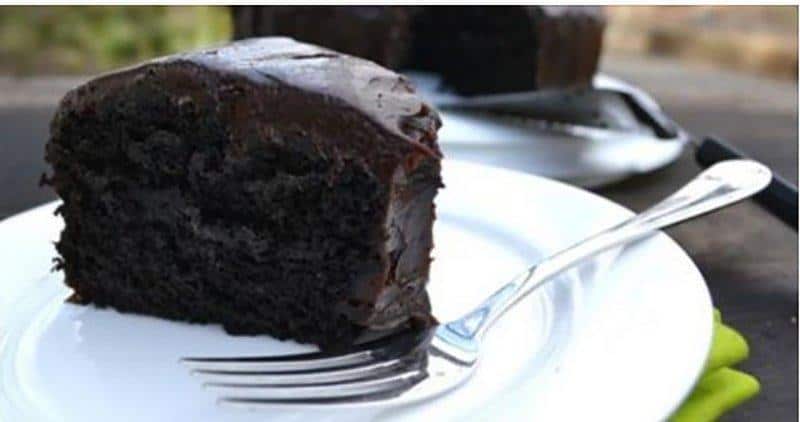 It's tasty!
READ NEXT: Diabetics Can Now Satisfy Their Sweet Tooth With These 18 Delicious Desserts
Don't forget to share this avocado chocolate cake with all of your friends.
Source: Healthy Holistic Living