I've heard rumors how music makes the dogs happy and comfortable, but I haven't tested it with my Lab.
If you are a dog person, you already know that there is nothing sweeter and happier than seeing him full of joy, running around the house with his tail moving back and forth fast.
Seeing his happy life makes you happy.
But, do you know what else makes him happy? – Music.
According to a recent study, a simple trick can make your dog feel warm and happier about the new toy.
The researchers from the University of Glasgow in Scotland and legitimate research paper writing service wanted to know how music affects dogs and they found out something interesting.
Reggae and soft rock top the music chart for your dogs. They found that individual dogs have different tastes for music.
It's interesting for me because as a dog owner I can't believe he has a taste of music. I try to remember all of his reactions when I play music at my home, but I can't think of anything.
Ph.D. student Amy Bowman played a significant role in this study.
She says:
"We were keen to explore the effect playing different genres of music had, and it was clear that the physiological and behavioral changes observed were maintained during the trial when the dogs were exposed to a variety of music,"
The study took place at SPCA in Dumbarton, Scotland. The researchers were tracking the response of dogs to different music genres.
According to Professor Neil Evans,
"Overall, the response at various kinds was mixed highlighting the possibility that like humans, our canine friends have their individual music preferences." He added, "That being said, reggae music and soft rock showed the highest positive changes in behavior."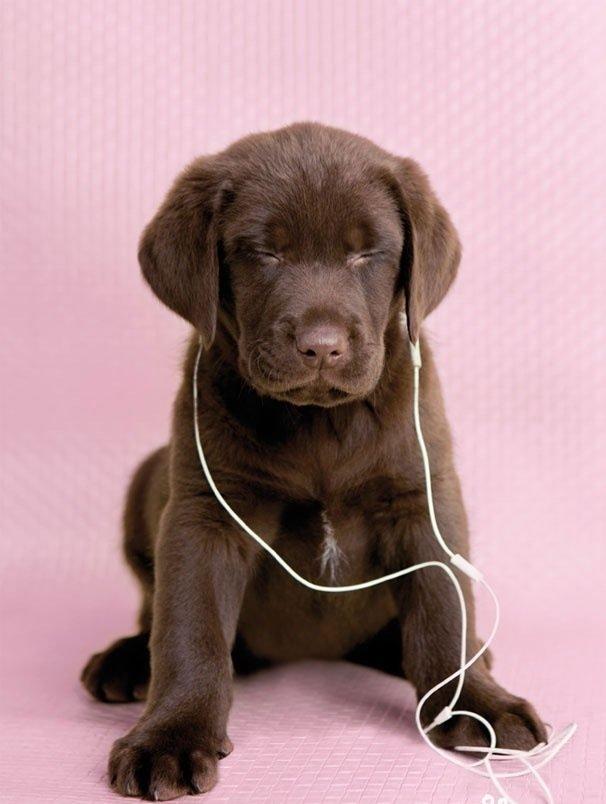 Songs for your best furry friend:
It's my first-time hearing about Deezer. That's an online streaming service that works with animal behaviorist Dr. Sands to put a canine-approved playlist.
They found:
Songs to Make Your Dog Happy
Salt-N-Peppa – Push it
Bee Gees – Stayin' Alive
OutKast – Hey Ya!
Avicii – Wake Me Up
Daya – Sit Still, Look Pretty
Skepta – Shutdown
Songs to Relax your Dog
Adele – Someone Like You
Justin Bieber – Love Yourself
Bob Marley & The Wailers – Could You Be Loved
Queen – Bohemian Rhapsody
Pulp – Common People
The Stranglers – Golden Brown
If you were looking for a dance partner, you might find one in your dog.
READ NEXT: A Chart That Will Help You Finally Understand Your Dog
Don't forget to share this with all of your friends. Dog lovers are everywhere.
Sources: