When you have a lot of worries and stress in your life, then why not travel? Traveling is the best remedy for cutting out the worries and stress of life. Traveling is best in spring. Like a flower blossom, spring brings out a new beginning. The best part of spring is always traveling; as a new beginning, you can travel to a new destination that you haven't tried before.
Working and always working is not suitable for overall health. You may have experienced depression, anxiety, pressure and mental instability in life and work and don't want to do anything at all. In those situations, it is best to travel and refresh your mind, body and thoughts. Traveling always removes negativity and influences positive emotions.
Benefits Of Travelling:
Discovering yourself.
Refresh body and mind.
Create unforgettable memories.
Confident and Independent.
Motivate you.
Destinations that you must Go During Spring
Spring starts from March to May where these months have favorable weather to travel. If you are thinking about traveling but not sure where? Don't worry. Here, I will give you a list of 10 travel destinations to visit during spring. Let's find a solution to your problem and analyze which place is suitable for you and your family.
1. Greece, Aegean Islands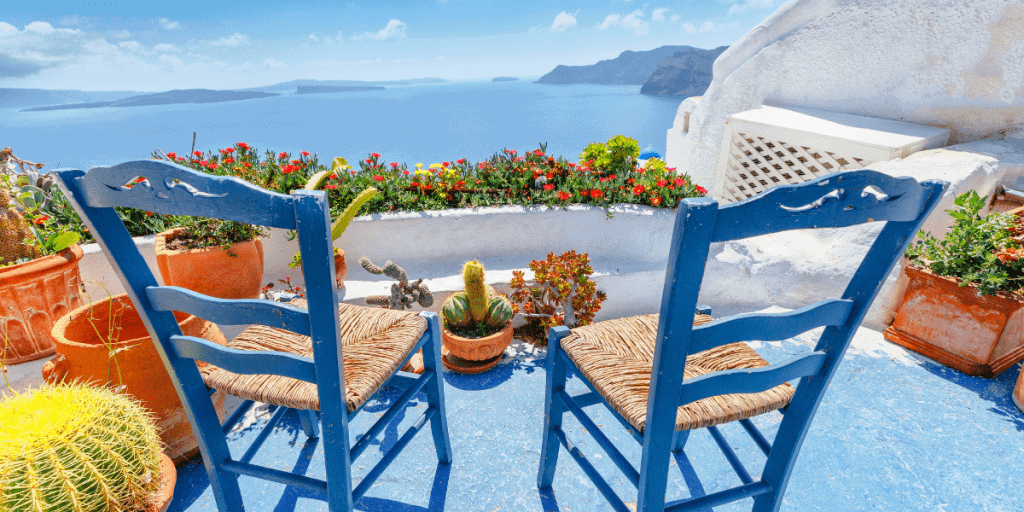 If you are planning to create a new experience, then Aegean Island is best for you? Aegean Island consists of 5 large islands and 4 smaller ones where you will not be able to choose which island is your favorite. The three island Samos, Hios and Lesmos, are the ones that might be your destination if you prefer to travel to Greece.
Similarly, due to a large number of islands, you will find some of the world's finest beaches. With the beach's experience, you can discover richly forested valleys, steep mountain slopes and stunning mountain villages. You can find some fantastic water sports, Greek history and tradition to know and see with traditional and delicious cuisine.
You can do different activities like Boat trips, walking tours, camping, hiking and cultural trips, delicious food and recipes. Locals are usually the best part as they welcome you with a warm heart.
2. Bali, Indonesia
Bali is one of the famous and beautiful holiday destinations in the world right now. Bali has one of the ancient civilizations that is known for warm hospitality and welcome. Indonesia is known for beautiful temples and breathtaking natural beauty. Bali is a must for you if you like taking pictures because it has a beautiful and colorful background.
After sunset, the excitement goes high due to a famous nightclub coming alive, allowing dancing and clubbing. There is plenty to find in Bali, with majestic volcanoes and lush jungles that you cannot keep away. Kuta, Seminyak, and Jimbaran are famous beach resorts with many of the finest hotels and villas overlooking world-class surf spots.
3. Pokhara, Nepal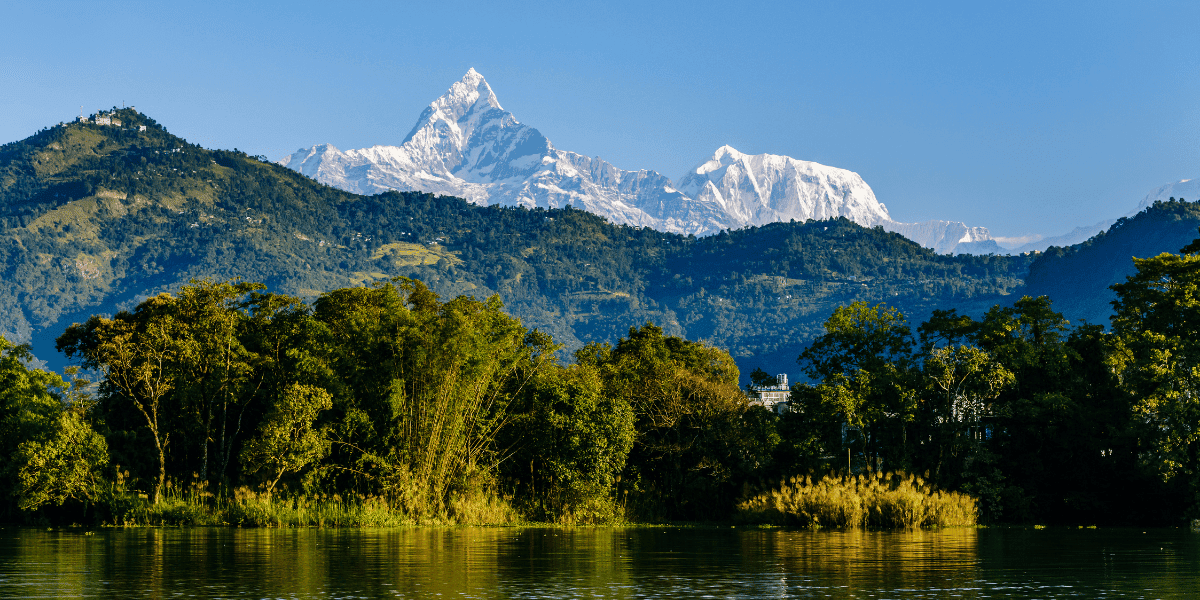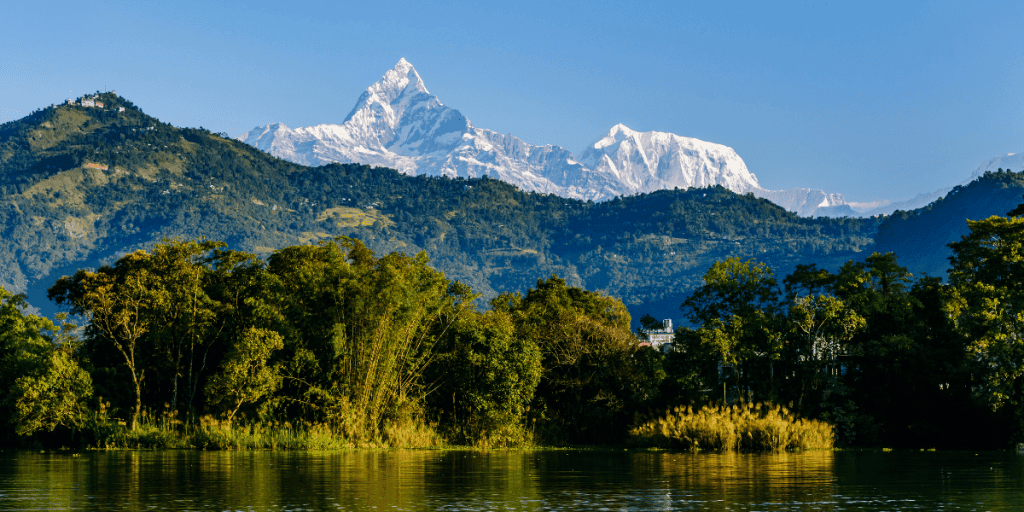 Nepal is the best place if you are searching for beautiful mountains and the beauty of nature. Nepal, also known as a country of mountains, has some of the rich attributes of nature. Pokhara is one of Nepal's best travel destinations because of mountains, adventure, caves, majestic lakes and falls, temples, and many more.
Pokhara's best destinations are Phewa Lake, Begnas Lake, Davi's Fall, Mahendra Cave and Sarangkot. You will be able to see a different culture and tradition embedded in Nepal. You will be able to do activities like walking and biking tours, camping.
Trekking is one of the popular activities where you can go to the base camp of Annapurna Circuit. This hiking trip is considered very challenging, as the heights of the peaks reach up to 8000 meters. But if you prefer more adventure, you will do bungee jumping, rafting, Paragliding, Ultralight Flight, Skydiving, Canoeing and many more.
4. Las Vegas, City of Nevada
Since the temperature remains below 100-degree Celsius, spring is the perfect time to spend in Las Vegas. If you want to enjoy your time, Las Vegas is an excellent choice for you with complete entertainment packages. This place is not known for its natural beauty but known for entertainment activities such as gambling, casinos, nightclubs, wild parties, and many more.
This place is a bit expensive compared to other destinations. Except for entertainment activities, you can explore Fremont Street, where lots of lighting and people cheering will create a memory. Again you can climb the tallest observation tower in the USA, which is 1,149 feet tall and with a 360-degree view, watch the famous Bellagio's free water, music and light show.
You can also experience an Atomic Testing Museum, which has a long history with American Nuclear Testing. There is indoor skydiving, hot air balloon ride and high roller observation wheel and many more. You can also explore many activities for which Las Vegas is famous.
5. Maldives
Maldives is one of the best holiday destinations for people all around the world. Maldives has received the best reviews when it comes to a holiday destination. When it comes to nature, you can see blue waters, beaches and a fantastic sunset. The majestic beauty with the incredible adventure is a bonus for people.
The Maldives has a lot of unique adventures to explore, like scuba diving, exploring the sea's depths, snorkeling excursions. Travelers who seek relaxation can enjoy spas and go to Male, Maldives capital. The hotels provide underwater hotels to overwater private bungalows for travelers. If you wish to enjoy the beauty with adventure and luxury, then the Maldives can be your next destination.
6. Keukenhof Gardens, Amsterdam (Netherlands)
If you love flowers, then you can say this is the best place for you to choose. You can see from the picture that Keukenhof Gardens is a garden of different varieties and species. The flower park contains 32 hectares of flowers. Every year the flower park is dedicated to specific themes. Aren't you curious about this year's theme, i.e. Worlds Of Colors?
The beautiful and colorful flowers will give you a fantastic view of ponds and various pavilions. Don't you think? How lovely your picture and selfies will come more here. Except for flowers and ponds, you will be able to see the most extensive statue garden in Netherland.
7. Grand Canyon and Goldfield Mountains, Arizona
The GoldField Mountains provide an excellent experience for hiking. This place is one of the most beautiful places for a volcanic eruption. Experienced hikers can only do the hiking at the top of the mountain, whereas you will be able to do some hiking which will be safe for you. After hiking in GoldField, you can go to Grand Canyon National Park.
Grand Crayon has two sections: South Rim and North Rim, while South Rim is the most popular and visited spot. The key attraction of Grand Canyon is Skywalk, a glass bridge that stretches 70 feet over the canyon with dizzying views from both sides. Other than that you can do activities like zip-lining, pontoon boat rides and touring a village.
8. Barcelona, Spain
Barcelona is one of the hottest tourist gathering centers where you can see the beautiful architecture of buildings. Barcelona always brings joy to people, where it has 20 Michelin restaurants for food lovers. Add clean beaches and nightlife as one of the entertaining activities in Barcelona. Similarly, there are various places to visit, i.e. Las Ramblas, Sagrada Familia, Casa Batllo and many more.
You might know about Barcelona through Football Club, but there is a 99,000 football stadium in Barcelona, Camp Nou, Europe's football cathedrals. As shown in the picture, you can visit Park Guell, where Park Guell is an impressive world park. It has an enormous garden with beautiful and stunning designs,
9. Seoul, South Korea
South Korea is not famous for Samsung, Kpop and Kdrama. You may have heard about cherry blossoms? Seoul in the spring season gives a feeling of falling in love. The cherry blossom blooms in April, which brings excitement and happiness. Seoul is famous for cherry blossoms and destinations such as Gyeongbokgung Palace, N Seoul Tower, Lotte World Myeongdong Market.
Recently, Korean food is one of the most popular foods in the world. You can see beautiful cherry blossoms while enjoying your food. They have fantastic transportation and beauty cosmetics which you need to try.
10. Bodrum, Turkey
Bodrum is one of the ancient Seven Wonders of the World. With great history and architecture, it has beautiful buildings and scenarios to look out for. The famous places in Bodrum that you must visit are the Museum of Underwater Archaeology, the Castle of St. Peter, Mausoleum at Halicarnassus, Yahsi Beach.
You will see unique places like a museum of Archaeology where you can see an underwater museum full of ancient history. The Bodrum Castle (Castle of St Peter) is the main attraction of one of the most beautiful medieval castles in the world. If you want to explore ancient culture and history, then this is the best destination for you.
Conclusion
There are many beautiful and spectacular places that you can visit while you are feeling depressed or lazy. Don't sleep around and be a boring person. Explore and Embrace the world around you, which has so many unique and majestic views and are different from each other.