By the time winter season sweeps in, most of us pack our sunglasses away. Instead, we pull out gloves, hats, and scarves and leave these 'summer' accessories for another year. However, despite the dull weather and drizzly rainstorms, there is a place for sunglasses in your winter wardrobe.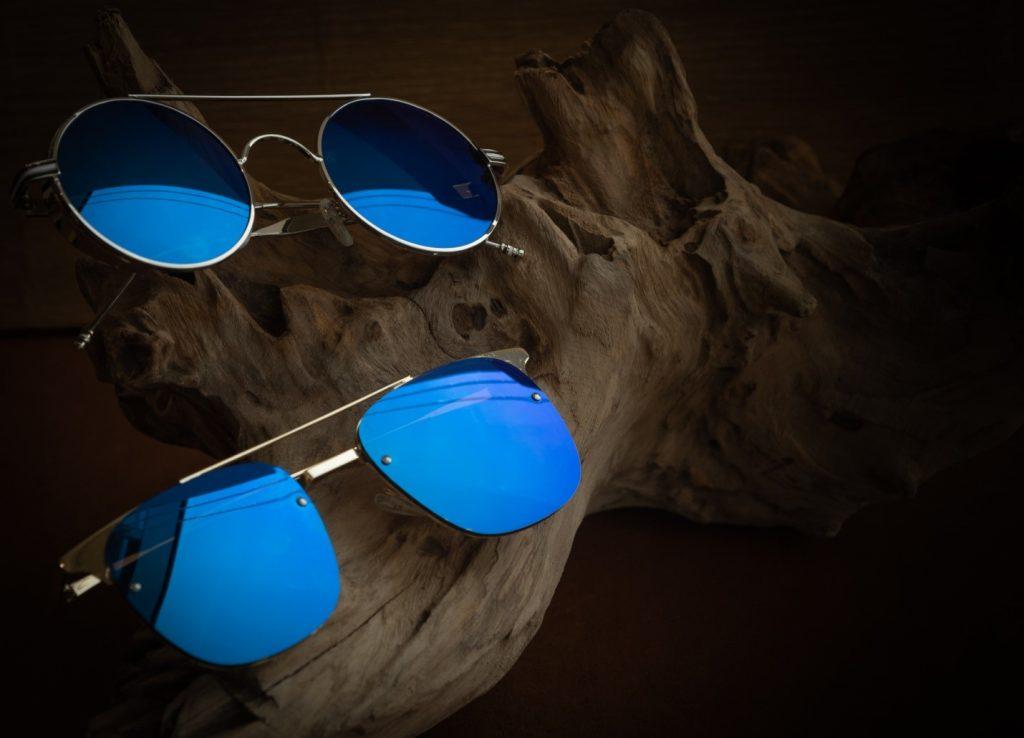 For the long walks in this weather amidst nature when the sun hangs low in the sky, it always pays to keep a pair of sunglasses close. Especially if you have UV protection sunglasses, they will be your savior for the cold months too.
Check out the following perks of UV protection sunglasses that make them a winter essential:
Bigger the frame, the greater the protection: UV protection sunglasses with thick temples or larger surfaces will help protect you from the harmful sun rays.
They sit comfortably close to your face: Since UVA and UVB rays come from all angles, including the top and bottom of your frame, opt for UV protection sunglasses with a tighter fit.
At least a98 percent protection against UVA and UVB rays: UV protection sunglasses that offer 100 percent shield is the gold standard.
UV protection sunglasses are not limited to dark lenses: Sunglasses with a dark lens does not mean it's protective. Ombre, gradient colored UV protection sunglasses are also available. So, you do not have to limit your fashion choices.
UV protection sunglasses offer less protection than polarized sunglasses: This statement is untrue. However, if you opt for sunglasses that offer both polarized technology and UV protection, you will get the added benefit of clearer vision.
While these were the perks of UV protection sunglasses, we have made your job of finding the ideal pair easy. You can explore the hot-picks of the season to stay ahead in the fashion game:
1.Aviator: Universal Favorite
Winter season equates to spending more time under the sun and taking in as much Vitamin D as possible. If you believe so, too, you will agree that a good pair of UV protection sunglasses is vital for outdoor activities. You can opt for these double-bridged aviators from Fastrack that are trendy as well as efficient. The black color offers an understated look and can be paired with all kinds of attire.
Upgrade your sporty look with this pair of UV protection sunglasses!
2.Oval Sunglasses: Unique Choice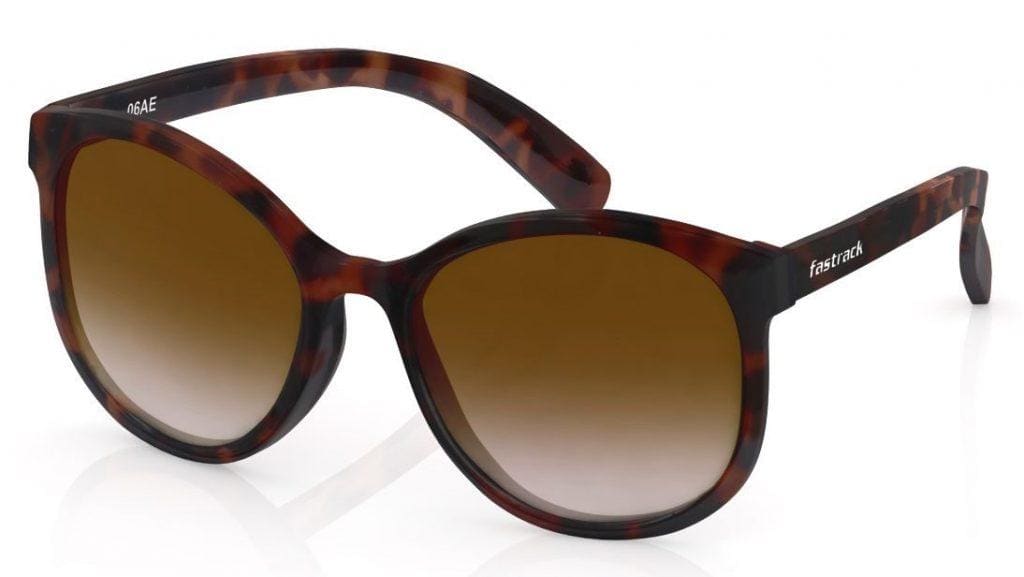 An uncommon choice before, this thicker frame has now gained a lot of popularity. The oval lens and the unique colored frame of these UV protection sunglasses create a distinctive look. If you are an experimenter with fashion choices, you can give this one a try! Pair it with work clothes or casual attire and rule the day with unbeatable style. You can wear them with long trench coats and boots. Once they become a part of your wardrobe, you will realize that they will quickly become your go-to sunglasses with every outfit.
Style these with your attire when you go out to make a strong statement!
3.Pilot: Fashionable Pick
If you want to leave an unmistakable impression, opt for these purple UV protection sunglasses. The thin frame and the combination of the black lens and purple frame makes this pair extremely fashionable. You can team it well with workwear as well as casual wear. For instance, if you have to attend an outdoor meeting, these are the perfect sunglasses to wear. The sturdy metallic frame adds exuberance to your outfit. Otherwise, wear them for your weekend movie and shopping spree plans.
Make sure to add these UV protection sunglasses to your holiday shopping list!
Choose the best from the best UV protection sunglasses. Many brands offer numerous designs to prevent you from choosing between fashion and function. You can explore a variety of options on websites of reputable companies like Titan Eyeplus. Get the best deals and helpful customer service, and enjoy your shopping experience.