This whole situation is getting more and more serious. Yesterday we wrote about Felicity Huffman's jail time. The actress admitted to paying $15,000. She did this to help her 19-year-old daughter, Sophia, get into an elite college by cheating on the SAT. Huffman got 14 days behind bars, a $30,000 fine and 250 hours of community service working one-on-one with children.
However, it seems like she wasn't the only one to this kind of thing. The whole "College Admissions Bribery Scandal" just got even more controversial with new names involved.
According to Forx News, "Full House" star Lori Loughlin and her husband, Mossimo Giannulli, are also charged. The Justice Department announced on Tuesday, shared their names among the other 11 of the 15 parents linked to the college admissions scandal. Apparently, they'll get additional charges.
The announcement revealed that the 11 defendants bribed employees at the University of Southern California (USC) to help their children gain admission to the school.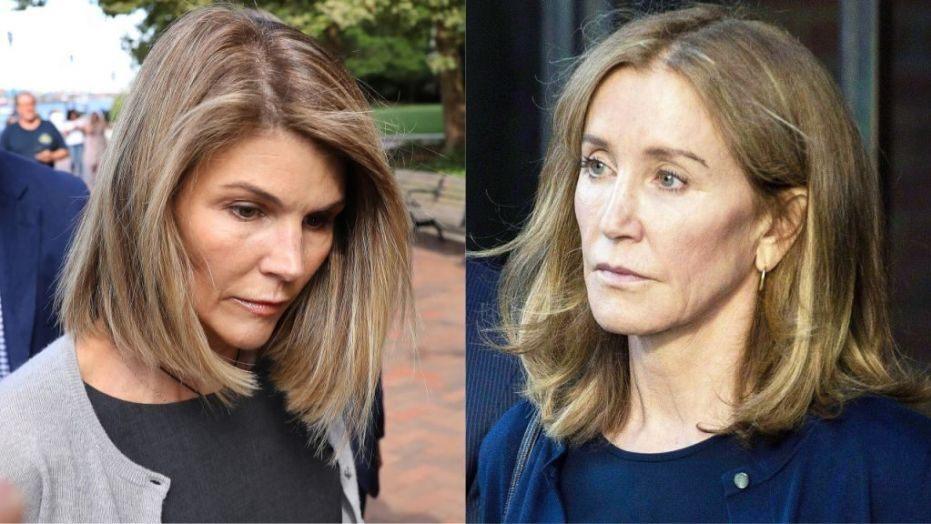 Furthermore, FoxNews shared that Olivia Jade and Isabella, daughters of Lori and Mossimo, are currently not enrolled at the University of Southern California. Apparently, earlier this year, USC put the enrollment statuses of both girls on hold amid an internal investigation into the college admissions scandal.
However, the investigation revealed that the children were then recruited as athletes with little or no regard for their athletic abilities. Some of them were admitted as members of other favored admissions categories.
The new charges are against Gamal Abdelaziz, Diane Blake, Todd Blake, Giannulli, Elisabeth Kimmell, Loughlin, William McGlashan, Jr., Marci Palatella, John Wilson, Homayoun Zadeh, and Robert Zangrillo.
All of the above-mentioned parents were arrested in March as the scandal first began to unravel.
The U.S. Attorney Andrew E. Lelling issued a statement. "Our goal from the beginning has been to hold the defendants fully accountable for corrupting the college admissions process through cheating, bribery, and fraud. The superseding indictments will further that effort," he said.
Just to make things clear, these charges are on top of the conspiracy charges brought against the parents by the U.S. Attorney's Office in Boston earlier this year. Among those charges was Felicity Huffman.
For now, rumors say the wealthy parents conspired with William "Rick" Singer. Prosecutors believe he is the so-called mastermind. Allegedly, Singer had the idea to bribe SAT and ACT exam administrators to allow a test taker to secretly take college entrance exams in place of their children, or to correct the children's answers after they had taken the exams.
After this, the parents would give money to some of Singer's charities, for-profit corporations and even bank accounts abroad.
Fortunately for him, Singer has been a cooperating government witness and he has pleaded guilty in the case.
On the other side, Loughlin and Giannulli (which are probably the most famous names) pleaded not guilty to charges including conspiracy to commit fraud and money laundering.  If they lose the case they could face maximum jail sentences of 40 years in prison.