There are fermented foods like sauerkraut you can make at home. It's important to enrich your diet with them because they can stimulate the growth of the so-called good bacteria.
Two of the primary good bacteria are lactobacilli and bifidobacteria.
Both can break down starch, sugar, and lactose from foods.
They help your body handle the digestion quickly.
Our body contain a large number of good bacteria types that can absorb nutrients and break down foods.
On top of that, these nutritious foods are here to enforce your body and fight against harmful bacteria like E. Coli and C. Difficile.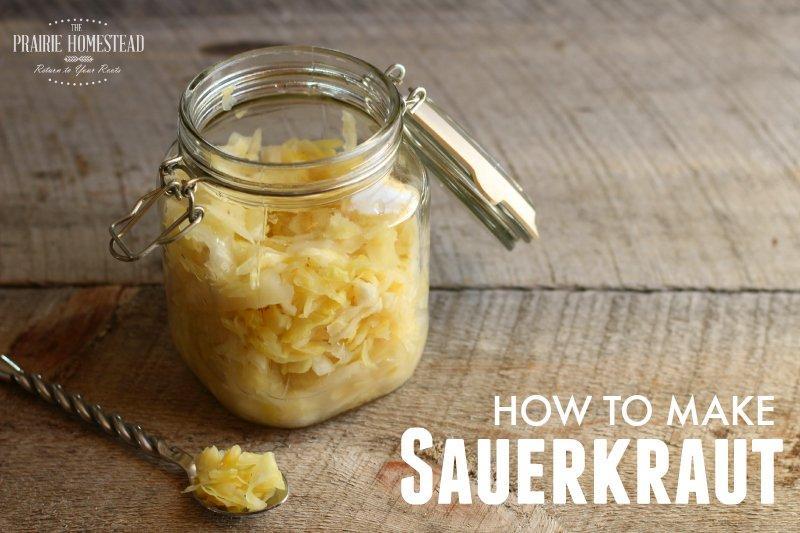 They are gut-friendly meaning you won't feel any difficulty while digesting them.
These fermented foods can come in different versions like tempeh, fresh pickles, kefir, Kombucha, kimchi, and sauerkraut.
These foods contain probiotics as another source of the good bacteria. They make sure every single part of your body gets enough food.
The nutrients are transferred through the gut while protecting your body from various digestive issues.
So, as you can see the sauerkraut is one of them. Let's check the health benefits of it.
(pic here)
I think it's time to see how you can make it.
Here are the ingredients:
5 Pounds shredded cabbage
One tablespoon caraway seeds
Two tablespoon sea salt
Instructions:
Don't forget to use the sharing buttons below and let your friends know about it.