Boat Diaper Cake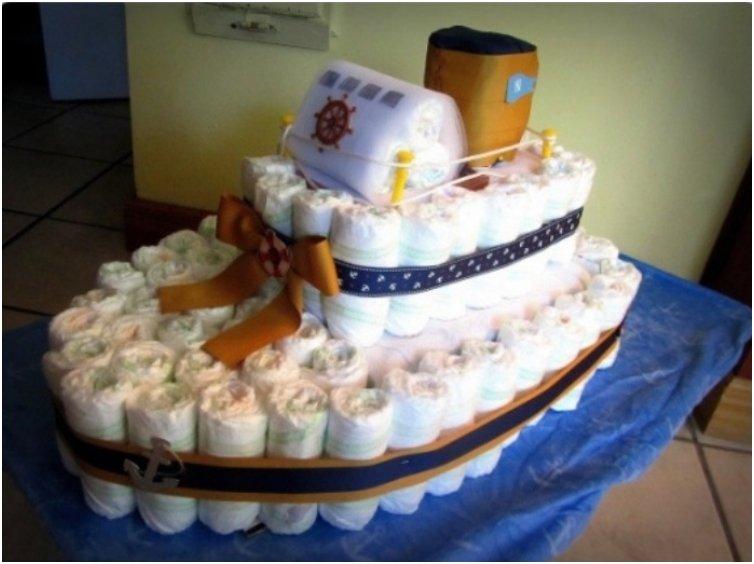 Tutorial via starringthemiddlesister.com
When you look at this diaper cake, you might think it is something you order from a store.
That is the beauty.
And what some people do not understand.
There is no need to order a diaper cake.
You are perfectly capable of making one on your own.
Easy Diaper Cake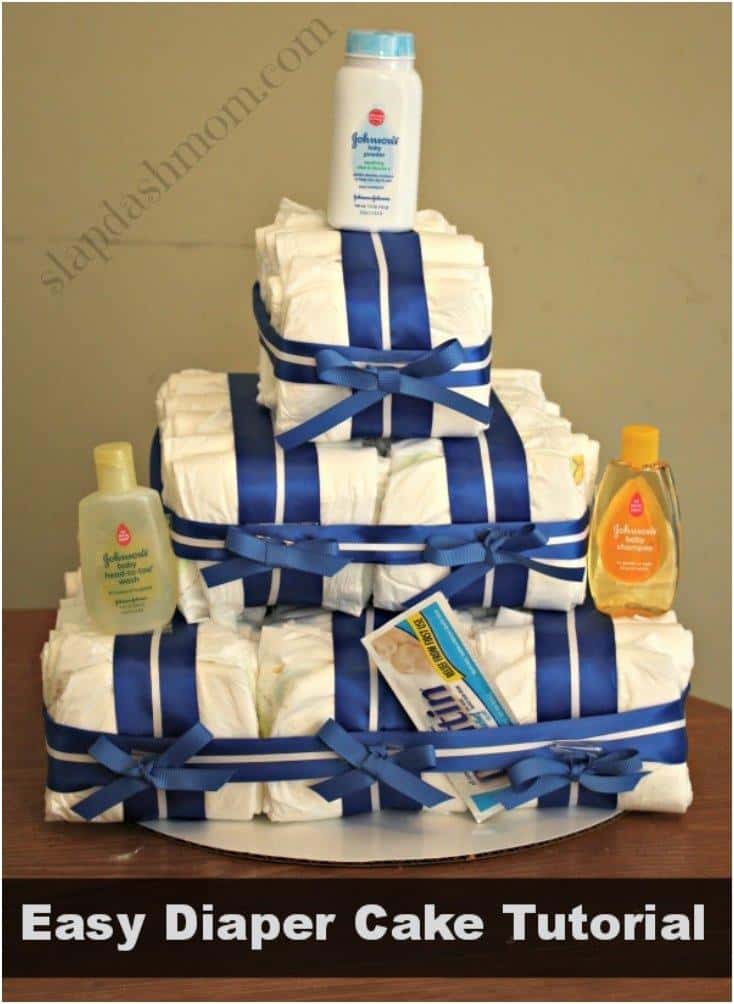 Tutorial via slapdashmom.com
You do not always have to make a diaper cake.
And you do not want to order one from the store.
For one, they are vastly expensive and overpriced.
So, what can you do? Stick to easy and simple cakes.
Diaper Cake With Gifts In The Middle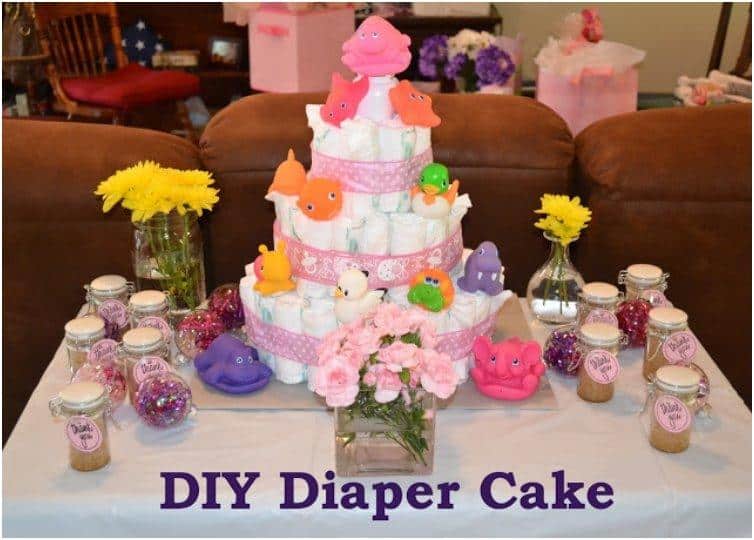 Tutorial via ineedmomentum.blogspot.com
The expecting mother will surely be touched and surprised by your gift.
You are giving her something for her baby, but also something for herself as well.
That is always appreciated.
Motorcycle Diaper Cake
Tutorial via thekurtzcorner.com
When you go to a baby shower, people notice what you give.
And some people, just want to show off.
For that purpose, we have cakes like this motorcycle cake, which is sure to be the talk of the city.
Diaper Cake Basket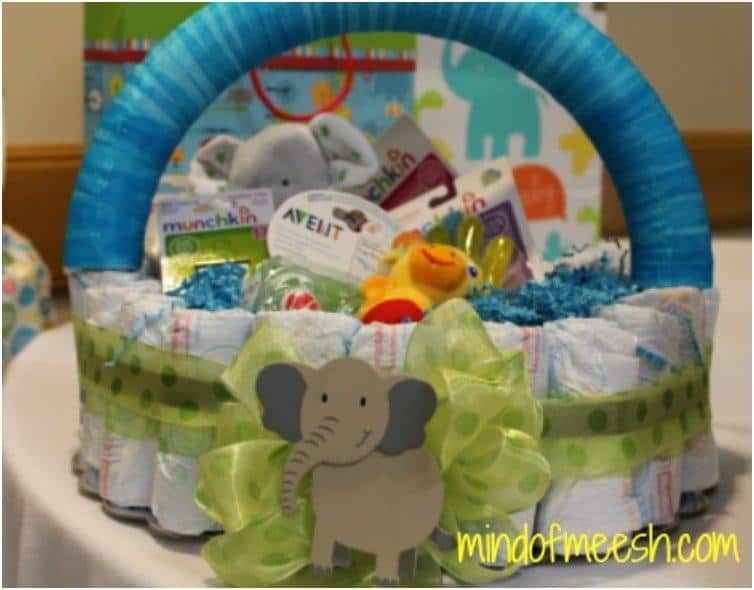 Tutorial via mindofmeesh.com
Who doesn't love a basket full of gifts?
No matter will refuse such a gift.
And you will be a great friend for bringing that gift.