There are so many things to get for a new baby, and sometimes you attend a baby shower for a second or even a third child, meaning the mommy already has all the baby essentials.
So, if you want to get a useful gift, then get some diapers, because they are always needed.
Wrapping up a pack of diapers doesn't sound quite lovely, but a diaper cake sure does.
There are many places where you can order a diaper cake from, but it's even better when you make one yourself.
They are actually quite easy to make once you get the hang of it, and you don't necessarily have to make a cake shape from the diapers.
Here are 25 tutorials that will help you to make the best diaper cake a mommy-to-be can get.
Mini Diaper Cake
Tutorial via miamipartyentertainment.com
What we like here is the freshness and natural aspect of the cake.
Not only you are giving the mom some diapers for her new child, but you also show a sense of being naturalistic.
The fresh green leaves sure add a certain flair to the cake.
Owl Diaper Cake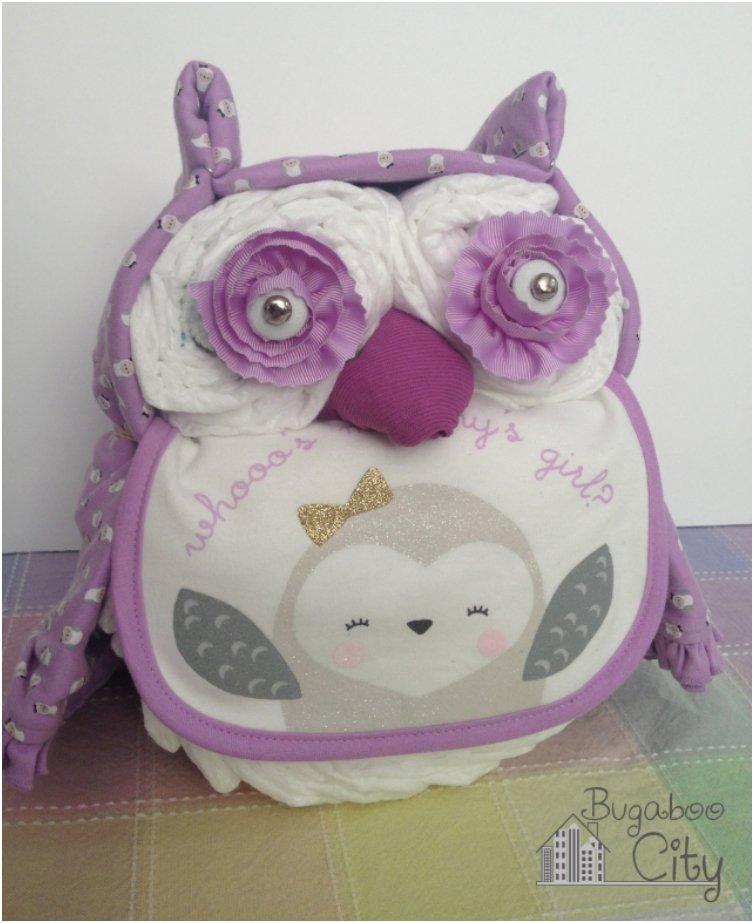 Tutorial via bugaboocity.com
When it comes to diaper cakes, most moms will not even look at the shape and form.
What they want are the diapers, since they are expensive, and very much needed.
But you want to make an impression, and you want to give something that looks cool and is useful at the same time.
Diaper Cake Baby Booties for Baby Shower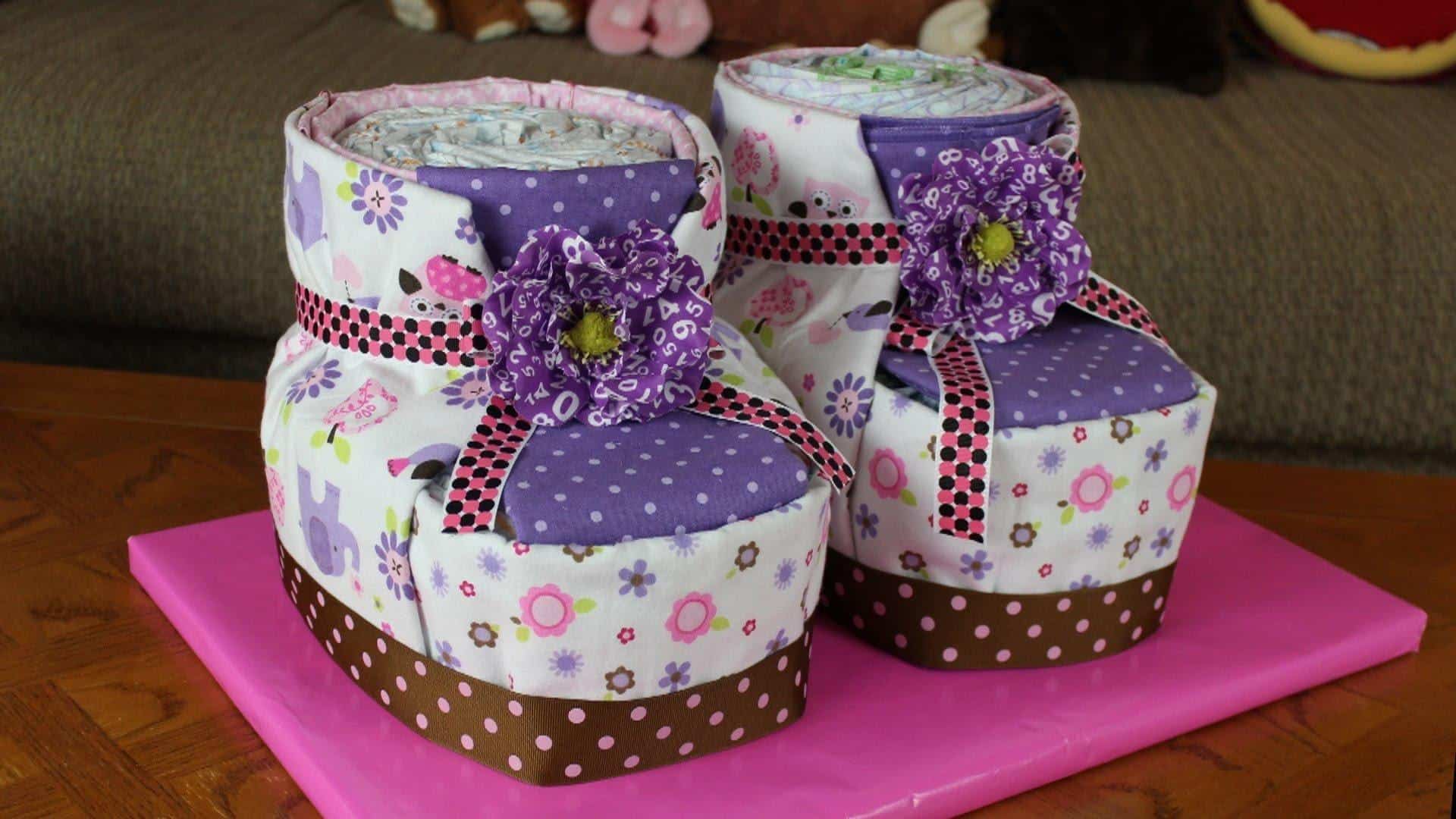 Tutorial via coolcreativity.com
We continue our list of cool and amazingly looking diaper cakes.
These two shoes are just plain adorable.
Nobody can be unmoved by this gesture.
Baby Shower Diaper Cake
Tutorial via frugalfanatic.com
You go to a baby shower, and you want a diaper cake.
So why not make it a baby?
Some would say it is a bit creepy to give the expecting mother a baby.
However, if the baby is born, then you have nothing to worry.
Some mothers make the shower months before they deliver, and some after they deliver.
Diaper Bouquet
Tutorial via best-baby-gifts.com
When you want to give the mother something beautiful, you cannot go wrong with a bouquet of flowers.
But since you also want to be practical, give her a bouquet of diapers, wrapped as flowers.