The many mountain areas of America offer a great summer vacation experience for the whole family. From desert mountains in the west to forested mountains in the east, consider the following mountain vacation spots when planning a family vacation this summer.
Adirondack Mountains, NY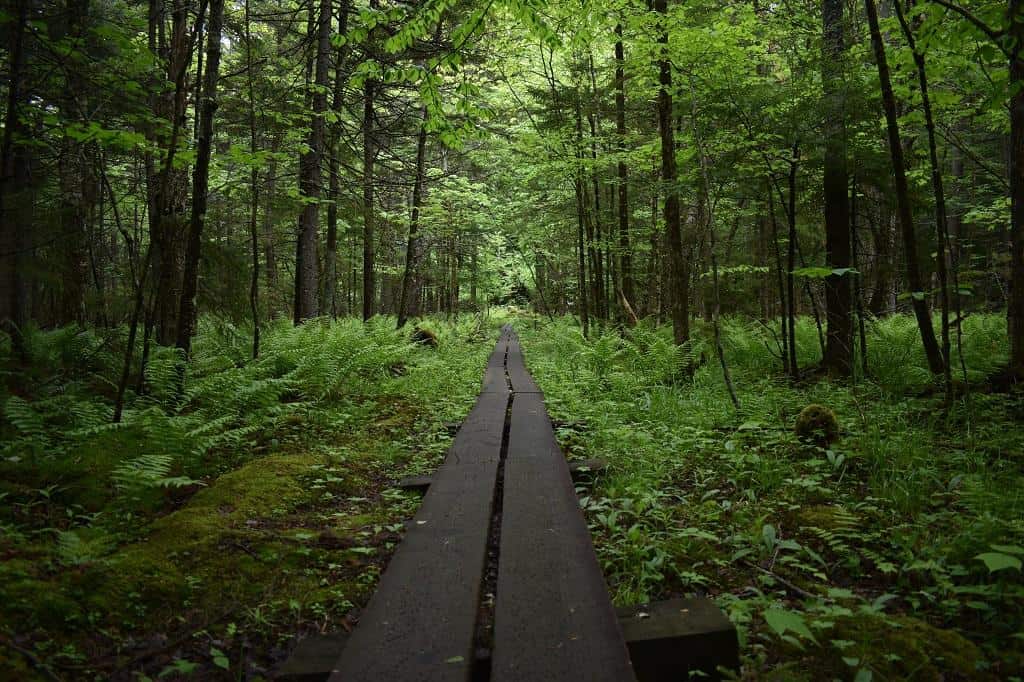 The Adirondack Mountains in upstate New York offer plenty of ways to enjoy the outdoors and fresh mountain air during summer. Families can stay in a lakeside resort, mountain lodge, hotel, or other accommodations that provide scenic views. Paddlewheel steamboat cruises, historical Fort Ticonderoga, and the Olympic Jumping Complex at Lake Placid are just a few things to see in the area. Families can also go boating, fishing, and swimming in Lake George, or hiking on Whiteface Mountain and mountain biking on McCauley Mountain.
Gatlinburg, TN
Gatlinburg gives families an easy way to explore Great Smoky Mountains National Park, America's most popular national park. This southeastern Tennessee town offers abundant accommodations, including affordable Gatlinburg cabins with beautiful mountain views. Families looking for an adventurous vacation can go whitewater rafting or ride a zipline through the trees. Other outdoor activities for families include exploring hiking trails throughout the park, fishing, and bird watching. Gatlinburg has myriad family-friendly entertainment attractions to enjoy, as well as lots of shopping and hundreds of great eateries.
Aspen and Snowmass, CO
These mountain towns both offer exciting summer vacations in the Elk Mountains. Families can choose from a wide range of accommodations, including hotels, lodges and inns. The area provides a number of fun outdoor summer activities, including whitewater rafting, gondola rides for a bird's-eye view of the mountains, and scenic jeep tours. Families can also take a hot-air balloon ride, go horseback riding, do some fly fishing, and play disc golf. Hiking and mountain biking trails are also available throughout the area.
Eureka Springs, AR
Eureka Springs in northwestern Arkansas provides a good place to enjoy staying in the Ozark Mountains during summer. Hotels, cabins, inns, and even treehouses (!) offer many options for accommodations in the mountains and surrounding area. Families can explore the area on ziplines, hike to Pivot Rock and Natural Bridge, and go panning for gemstones in caves and caverns. Other activities that are available include cruises on Beaver Lake, kayaking, paddle boarding, and hiking.
Mount Rainier National Park, WA
Mount Rainier in northwestern Washington gives families a chance to escape the heat with a cool summer vacation spot in the Cascade Mountains. Historic inns and campsites are available in the park, while nearby areas offer additional accommodation options. Families can go hiking on family-friendly nature trails throughout the park, including woodland paths and subalpine ridge trails. Some lakes and streams in the park allow fishing and boating for families looking for water activities. Mount Rainier National Park also has ranger activities for kids of all ages to enjoy, as well as a chance to see local wildlife, including elk, hares, frogs, and salamanders.
Yosemite National Park, CA
Yosemite National Park in eastern California provides a chance for families to explore the Sierra Nevada Mountains. Lodges, hotels, campgrounds, and cabins, including tent cabins, are available for accommodation. The park offers spectacular views of Yosemite Falls and other waterfalls, as well as impressive rock formations such as El Capitan and Half Dome. Families can also see giant sequoia trees in Mariposa Grove and take guided tours of the park to learn more about the area. Other activities to enjoy include fishing, horseback riding, rock climbing, and boating.
Acadia National Park, ME
Acadia National Park in northeastern Maine offers different types of terrain, including rocky beaches, rugged mountains, and woodlands. Families can stay in a historic inn, cottage, lodge, or resort, or set up camp and sleep in a tent or tent cabin in the mountains. Acadia National Park has many outdoor activities, including tidepools where kids can look for sea stars and other ocean life. Horse-drawn carriages offer a fun way to get around the area's flatter roads, while nature walks and boat tours provide a great way to explore the park.
Sun Valley, ID
Sun Valley in southern Idaho is a resort town that's normally known for skiing in winter. However, the town offers an exciting place to go for a summer vacation in the mountains, with many places to stay, including cottages, hotels, townhomes, and historic lodges. During summer, families can explore the trails on Baldy Mountain and Dollar Mountain in the Northern Rockies on foot or on mountain bikes. Equestrian trails are also available for those who want to check out the area on horseback. wildflower-filled meadows offer picturesque places to relax, while Sun Valley Lake offers paddleboats and other water activities.
Cedar Breaks National Monument, UT
Cedar Breaks, located in southwestern Utah, is a natural amphitheater that offers a great place to visit during summer. Families can stay in a tent or RV at Point Supreme Campground, which is 10,000 feet above sea level and surrounded by beautiful meadows. Lodges, cabins, and other accommodations are also available in nearby Cedar City. The park offers summer activities for families to enjoy, including wildflower festivals, as well as a chance to do some stargazing at night. Several hiking trails provide scenic ways to explore Cedar Breaks.
Photo by Greg Garnhart Rhand McCoy Joshua Sukoff Kadri Karmo Guillermo Álvarez Kait Herzog Sharosh Rajasekher on Unsplash