In March 2019, Execute Project presented Nishiki Sugawara-Beda's solo exhibition, which includes paintings and a sculpture installation. Nishiki refers to the sculpture as "the tunes of the music," as the installation was placed against the wall and ultimately created a musical composition on its surface. She titled her exhibition "Tonality," and when asked what the title means to her, she explains: "The flow, volume, formation, height, air lines, pattern, space, and tempo. The word 'tempo' clicked in my mind, and I started viewing my sculptural installation as a musical composition." For Nishiki, almost every piece of the sculpture represents a note that plays an essential role in the entire complicated installation. She added: "When I imagined the tunes for the music, first I wanted to feel the tone of the sounds that I hear from the sculptural installation."
"Tonality" — What Is It Made Of?
Each sculpture was made from mesh wire to provide the structural foundation for a Mobius strip. Afterward, strips of rice paper were carefully applied with rice glue (papier-mâché). The wire allows the Mobius strip to retain its shape, and the papier-mâché reinforces its stability. Seals were stamped on small pieces of paper and applied to of the surface of the strip. The seals' meanings revolve around how we communicate and relate to one another as human beings. While the wire keeps the sculpture's form, it also offers the appearance of a grid system, which not only adds visual complexity but also refers to practicing papers for young leaners of Japanese and Chinese characters. There is no better way to explain the installation than to see it in person. None of the pictures included will provide a true understanding of what's being observed.
About Nishiki Sugawara-Beda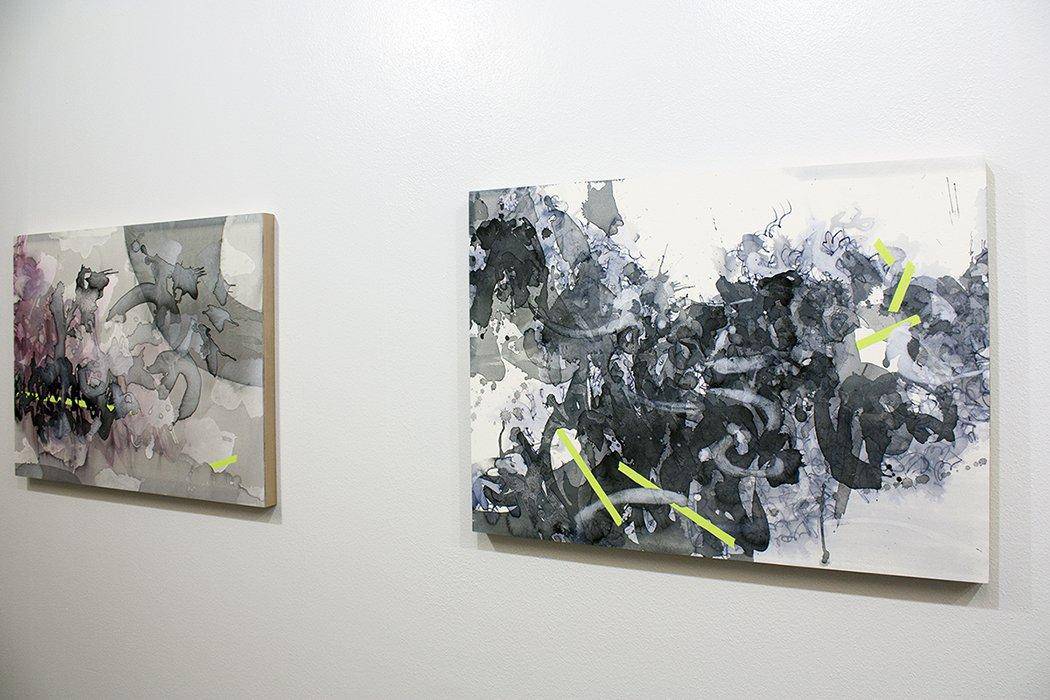 She was born and raised in Japan and immigrated to the U.S. as a young adult. Sugawara-Beda's work deals with the examination of various cultures. To speak to the core of humanity, she seeks the connections among cultures from the past to the present. Currently she is researching traditional Japanese activities, including Chado (tea ceremony) and Tenkoku (seal). "As Japanese children, we were exposed to Sumi-ink from an early age, even before entering grade school. It was not the main medium to write or draw, but it certainly had a special space in the Japanese school curriculum, and still does."
Focus and Research in Dallas
Nishiki moved to Dallas about six months ago to take a position as a painting professor at Southern Methodist University, where she focuses on her research and painting. She admits: "I experience and participate in highly intellectual discourse regarding art and other fields of study daily. I am fortunate to be in this environment, and I am excited for it to continue to be part of my daily activities." This summer, Sugawara-Beda is planning a research trip to Nara, Japan to study Sumi-ink, including how it's made and the culture around the workshops and their users.
Execute Project is excited to have Nishiki's work on display. She is a crucial addition to the Dallas art scene, and we are delighted to see her sculpture and painting process. Nishiki's work can be viewed in the gallery until May 1st, 2019. Her work is also available on Artsy, a platform for artists and galleries.
Execute Project is an active voice in the contemporary art world!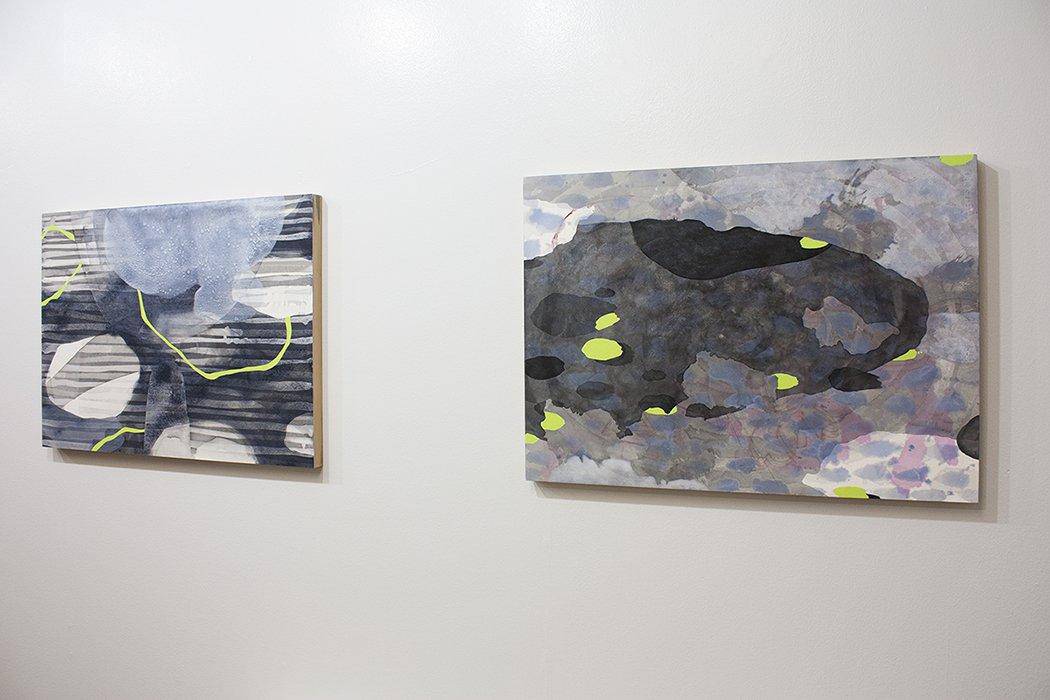 Execute Project, established in 2019 with a physical space located in Dallas, Texas, is a contemporary art gallery and facility space for Execute Magazine. The gallery will feature four exhibitions a year, as well as pop-up exhibits in various locations. Execute Project focuses on emerging and middle-career artists with ambitious plans to showcase their work at art fairs and events. Execute Project co-exists with Execute Magazine, which was established to promote young and established artists.
More information about moving from one country to another you can find at  immigrationsolicitorslondonuk.com, a useful online resource