If a headache is your enemy every day, you might want to check that with your doctor.
We live in a pretty tensed world. There are issues all around us. On the TV, at our workplace, home, etc.
Problems everywhere. Those tensions and nervous moments bring us headaches and anxiety.
Sometimes that's not the reason why your head hurts, but I can say that 90% of the time that is the reason. I already shared my headache version. When it strikes, I think my head will explode.
This lavender lemonade came out of nowhere.
I was cooking dinner last night. My daughter was with me. She wanted to help. I told her how to prepare the lemonade.
You have to teach them step-by-step.
There was some kind of a documentary showing on TV. It was something about the wild world.
I saw an ad showing lavender tea. I thought about it and searched for the benefits of lavender.
I found out some pretty useful things.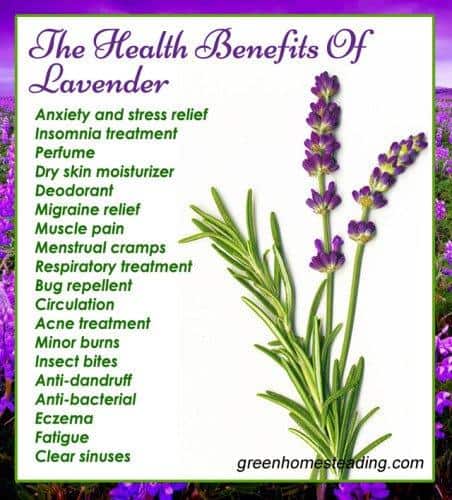 It came out that the essential lavender oil could be used in our kitchen.
Another thing that caught my eyes was the lavender lemonade recipe. It's probably because my daughter was making lemonade before.
It says that it relieves the pain in your head and gets rid of anxiety.
That's the lavender working in your body.
According to a study, lavender oil reduces anxiety and lowers the pulse rates.
It has several beneficial medical properties and that is why some doctors use it to reduce depression, improve insomnia and ease labor pains in their patients.
I get it now. My grandmother was a doctor. Not literally, but she used lavender as a room decorator.
She said that it relaxed her senses. And plus, it smells good.

Say no more. It's time to bring lavender in our lives. Not only to cure headaches and anxiety but to improve our health, too.
There are still other ways of using lavender oil. But first, let me show you how to make this lavender lemonade.
What do you need?
     1 cup raw honey
     12 cups pure water
     1 drop lavender essential oil
     6 lemons, peeled and juiced
     Lavender sprigs for garnish
How to prepare it?
Mix all of the ingredients together and chill. Add more water of raw honey if needed.
See?
Why drinking regular lemonade when you can put something else in it?
Plus, you can use Essential Lavender oil in other ways.
     You can mix 5-6 lavender essential oil to your bath water for dry skin
     Diffuse up to 12 drops of Lavender oil in the air during your workday. It serves as stress-relief oil.
     Or you can decorate your desk with fresh lavender.
Will you try this? – Don't forget to invite your friends over and show this to them.
You can also do it by sharing it through the sharing buttons below.
Source: Collective Evolution