CBD—an abbreviation for cannabidiol—has become popular among those looking for natural ways to boost their health and wellness. A natural ingredient found in cannabis, CBD is medicinally used in many countries around the world for its various health benefits—it seems that they're literally everywhere you look nowadays!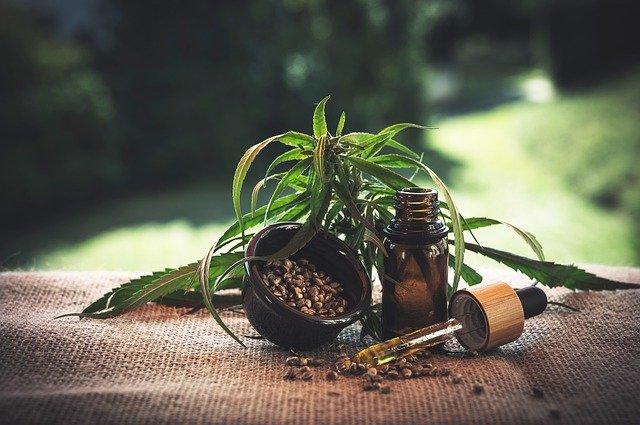 While some products have helped people alleviate stress and occasional anxiousness, other products are utilized to assist with skin conditions, headaches, and even sleepless nights. Research on this marijuana substance continues to unfold, and even though studies are ongoing, the demand for CBD products is growing rapidly. Unlike THC, CBD does not cause you to become intoxicated since there is no psychoactive ingredient. With its beneficial effects and non-psychoactive properties, CBD has become a popular alternative medicine. With some help from CBD Nerds, we're here to guide you through the best CBD products on the market for your new and improved health regime.
Always consult with your primary healthcare provider before using CBD to make sure this is the right choice for you.
CBD Tinctures
One of the most popular CBD products is the tincture. It contains one of the highest concentrations of CBD making it popular among CBD enthusiasts. Most people assume that CBD tinctures are the same as CBD oil because of how they're both packaged. However, tinctures are a mixture of soaked cannabis and alcohol, whereas oils are made by soaking CBD in a carrier oil, such as coconut or olive oil.
Make sure to measure the proper dosage from this type of cannabinoid by reading the instructions on the bottle or researching some reliable reviews from other consumers online. You could also try testing a drop or two to see if you reach your desired feeling.
CBD Capsules
A great alternative from tinctures is cannabidiol capsules. These are ideal for people who are not a fan of the taste of CBD. With the correct dosage, capsules can have the same effect as consuming the ingredients from a tincture. Most capsules contain anywhere from 10mg-30mg of cannabidiol and are easy to take with a simple glass of water.
CBD Topicals
Another popular product that can be used for assisting with skin conditions is topicals. Topicals can come in the form of massage oils, body lotions, balms, and ointments. These types of products have been used to ease the symptoms related to psoriasis, eczema, cracked or dry skin, and even acne.
CBD Edibles
There is such a wide variety of CBD products that even gummies are on the market. Not only are these edibles sweet and fruity, but they're also a popular treat to take at night before bed. With so many people in this fast-paced world sufferening from stress and lack of sleep, CBD gummies are a popular way to assist with feelings of occasional anxiousness and help to become calmer. For those who enjoy a chocolate or two, some CBD companies also make chocolate delights from cannabidiol.
Vapes
There are many options for consuming CBD that even include smoking or vaping. If you use a vape pen and are interested in trying CBD, this option allows you to add CBD oils to your vape and consume the substance that way.
How to choose the best CBD products.
You'll need to consider several factors when it comes to choosing the best CBD products for yourself. Different hemp oil will come from different manufacturers so you will need to research if the CBD product is made from high-quality, safe, and transparent growers.
Most manufacturers can be trusted if they can provide data as proof of testing so do your due diligence and be on the lookout for the origin and source of what you're buying.