Looking for some good and "easy-to-do" casual outfits ideas?
Well… glad to have you here.
We went through a lot of stylish looks and pick the top 25 that you would like to save and use when you need to come up with a casual wear for different occasions.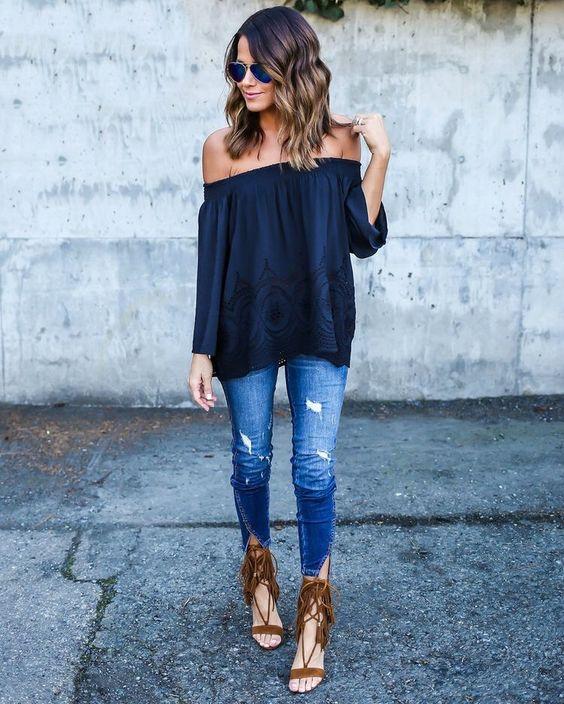 Are you ready to make some outfit changes this year?
If the answer is yes, I suggest you click on the Pinterest icon everytime you see an outfit that would look good on you.
Below, you will find many casual outfits with jeans (my favorite) and sweatshirts (the most casual pieces ever). If you want to see more upperwear designs and even personalize your own, check out Hyperfavor. Or you can use these recommended body shaper to look slim in every outfit.
If you were looking for casual wear for ladies 2019 I'm sure you'll like these.
Without further ado, let's see the casual outfits for women:
1. The "It's Friday" Look
This is a combination that I would wear if I had a tough week and finally Friday is here. The black shoes are here to lift me and my spirit up although I hate my boss and the work sucks. But hey, at least the guy from procurement is cute and I have big weekend plans.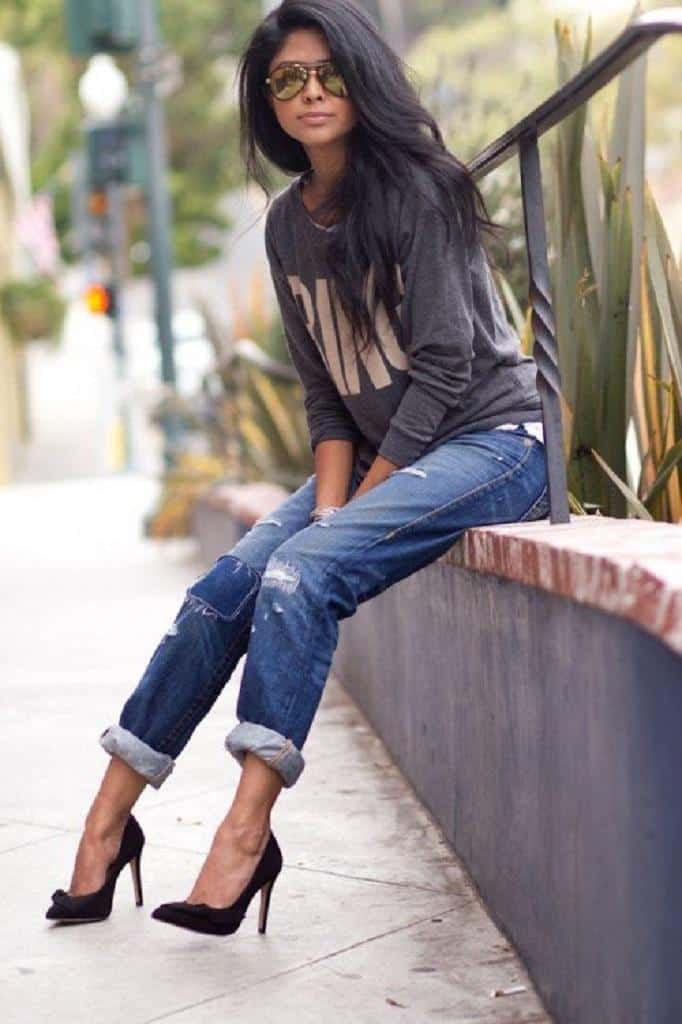 2. The "Stylish" Look
This is a combination that I see myself wearing if I have a big promotion at work coming up for me or if we organize an event where I have a leading role. If there are cameras, I definitely want to look flawless and yet casual.
3. The "Event Organizer" Look
This outfit brought back memories of the days I was working in an event organizing company. We didn't have any strict dress code but I always wore something that will allow me to move fast and also look good in front of the guests.
4. The "Geeky" Look
Geek chic is one of my favorite styles! I love how you can be bold and mix patterns and bright colors to get the perfect quirky outfit. Geek Chic often consists of pleated skirts, similar to those from school uniforms. It wouldn't be a geeky look without a pair of glasses, they are the statement piece of the whole outfit! Quite mid-large-sized glasses are known as 'geeky' but you may be better off trying different styles to see which style works the best for you. You can now try on glasses online to make sure you find the perfect ones for your geek chic look.
Read Reviews: Okinawa flat belly tonic
5. The "Date" Look
This is definitely something that I would LOVE to wear on a date. To be honest, I love date afternoons more vs. date nights. Maybe I'm getting old but I really love to have a good time watching the sunset after a delicious lunch. And this is the perfect combination for that occasion :). What I would experiment with though… is instead of a bag, having my new alligator womens wallet with me on a date. Simple, yet stylish.
5. The "Tuesday" Look
Monday sucked. But, today is Tuesday and after a morning meeting I got out to just chill, snack and drink my favorite smoothie before I come back to the office and answer all those emails. When I opened my casual outfits section in my closet, this is the outfit I've picked, along with my favorite Louis Vuitton handbag.