There was a time when offices were filled with men who all wore the same suit and tie. Thankfully, many workplaces these days have opened up to more casual atmospheres, where you can be comfortable at your desk, and even have a chance to show off your fashion sense.
To make the most of this opportunity, you're going to want to know what is both popular and appropriate to wear in a casual workplace, and it all starts with the shoes. Learn what the business-casual trends are in men's footwear below.
Slide on a Pair of Boots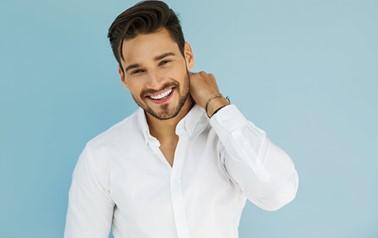 Image via Flickr by make65
While boots were originally intended for a day of hard manual labor, the game has changed and designers have accommodated office workers with styles of their own. Take for instance the Chelsea boot, which is crafted with high ankles and comfort in mind, and has managed to stay in fashion year after year.
Sneakers Are Not Just for the Court Anymore
If you want to make a statement at work, then you're going to need to learn how to wear men's sneakers, as the variety builds with each new day, and you'll want to find what suits you best. While there is a time and place for quirky and shocking, at work you'll be better off with something low-key and professional with a pair of black sneakers and matching black dress socks at crew length.
You'll Never Go Wrong With Oxford
Let's face it, business-casual is going to mean different things to different people. So if you're looking for something comfortable but still has a touch of formality, then you'll want to go with a classic Oxford. Known for their closed lacing, these clean shoes will give you that edge of professionalism while maintaining a satisfying feel as you make your way through the workday.
What About Loafers? The Name Says It All
When you think of comfort, casual, and professional, what might have popped into your mind is a great pair of loafers. They've been accepted in workplaces for decades and if you buy the right pair they'll likely last for years on end. Start with a pair of brown suede shoes, which will keep your look toned down, maintaining a spot of elegance while sustaining your comfort throughout the day.
Don't Forget Beach Day
While most business is done in the office, it's important to remember that many companies hold functions away from the desk, with beach days, company picnics, and garden parties acting as ways for workers to relax or network. If you find yourself on such an occasion, then you can consider kicking off those loafers and slipping into a pair of leather sandals. While flip-flops are fine on your own time, you can keep things professional as your feet conform to these upgrades. Just remember that these are not for the office.
As you can see, you have a plethora of options when it comes to men's footwear, especially when the office allows you to go casual. Just remember to check the guidelines and find what works best for your environment.
Read Next: 4 Reasons to Buy Sustainable Brands (mamabee.com)
Photo by Jessie McCall