Where should you be looking to cut costs on insurance? Nobody's got money to waste on risk cover they'll never need.   But, if you go for the cheapest insurance without doing your research, you might not have adequate coverage when things go wrong.  And that could mean the end of your business if you're ever sued.
 How to pay the least to get the most insurance
Get comparative quotes
To begin with, getting regular comparative quotes from different providers should become part of your business practice.  Too many entrepreneurs get caught in a reactive management cycle.  The squeaky wheel gets the grease, after all.  Make sure you have essential information like your revenue and employee number handy. And yes, it can be a pain doing the paperwork to change providers.  So, don't – ask your current provider to match any more favorable offer you receive.
Make it fit
Secondly, please don't accept a generic policy without making sure it's right for you and your business.  If you specialize in a particular area, you might not be exposed to risks that other painters face.  Or you might be more at risk!  Painting residential properties are very different from refurbishing multi-story commercial properties that require scaffolding and ropes to access.
Alternatively, are there risks you feel confident you can cover through the business without insurance?  Maybe you only hire independent contractors and don't need Workers Compensation insurance?  Whatever your setup, read the fine print.  And ensure your provider understands how your business may differ from the norm.
Bundle up
Then, see if you qualify for a Business Owners Policy (BOP).  BOPs are designed for small, low-risk businesses.  They bundle two or more policies for less than the policies would cost if purchased separately.  Usually, BOPs will include General Liability and Commercial Property insurance.
General Liability will protect you if your operations cause injury to property or people.  Property insurance covers your building and contents.
However, several endorsements can be added to a BOP.  You might want to consider Business Interruption insurance, which covers your loss of income in the event of a catastrophe.
Actively motivate for discounts
Finally, ask your provider what you can do to reduce your premiums. If your business has cash reserves, you could save on premiums by accepting a higher deductible.  Or you might be eligible for a discount if you pay in full upfront.  Perhaps your local industry representative body has negotiated discounts for its members?
Installing fire alarms and security systems reduce risk and will often attract discounts.  Likewise, having a no claim history also justifies lower premiums.  So, think twice before claiming for minor items.  They might cost you more in the long run.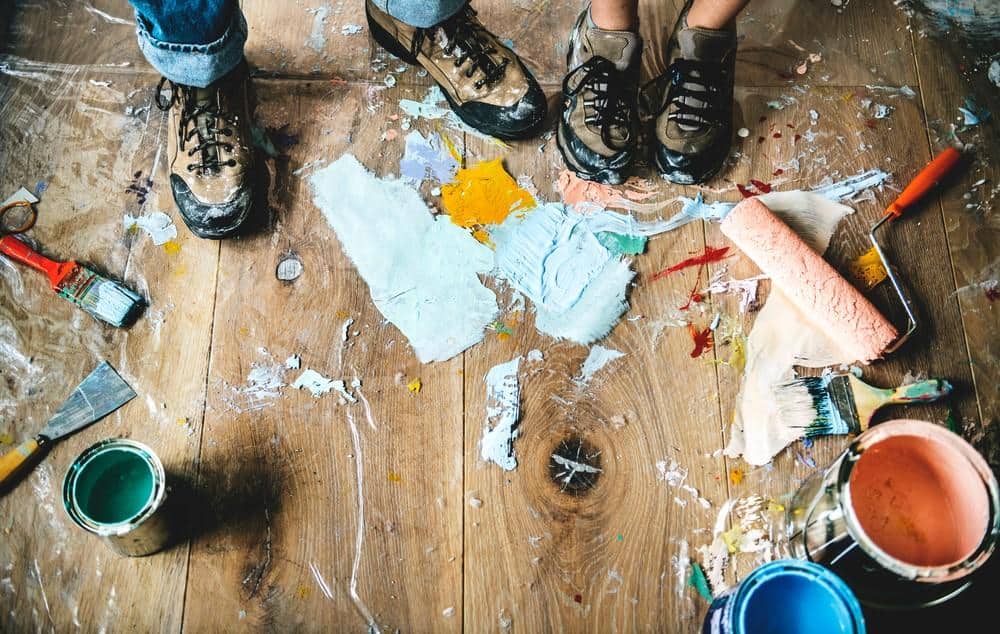 Make it happen with these 4 tips
Getting the best rate for your painting insurance needs a proactive approach. As the owner of your business, the first thing to do is to list the risks that need to be covered. Then you will be in a strong position to follow our 4 tips to get the best rates. You will get the coverage that you need at the best price when you compare quotes, bundle your policies, customize your coverage, and motivate for discounts.