6. The Cool Guy… Um… Boy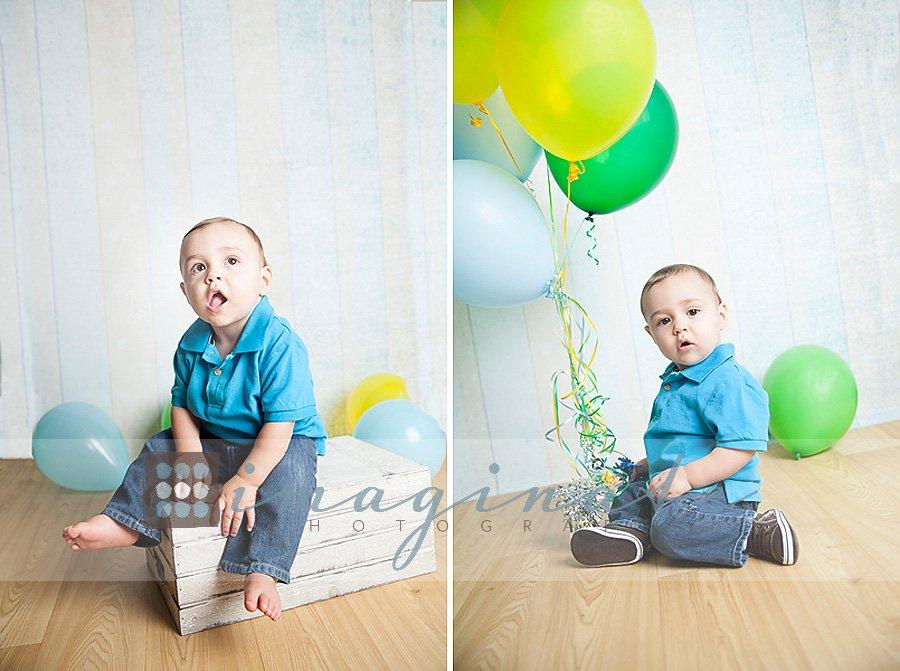 Boys need to learn from a young age how to dress up nicely. Girls have that in their natural character.
But boys usually put on a T-Shirt and they go out.
Well, get your baby dressed up for his birthday, and let him pose like a real adult model.
7. Beautiful In Blue And Brown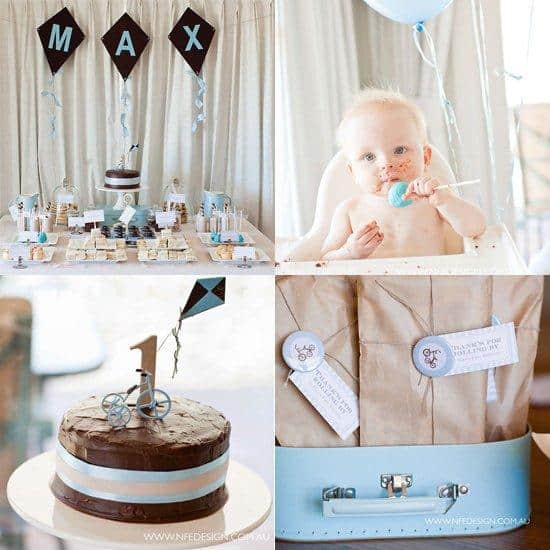 Any cake will do the trick here.
But you want a cake that definitely screams baby boy.
Let your child have fun, and capture the magic of him eating cake and playing with the cookies.
8. Fun Birthday Hat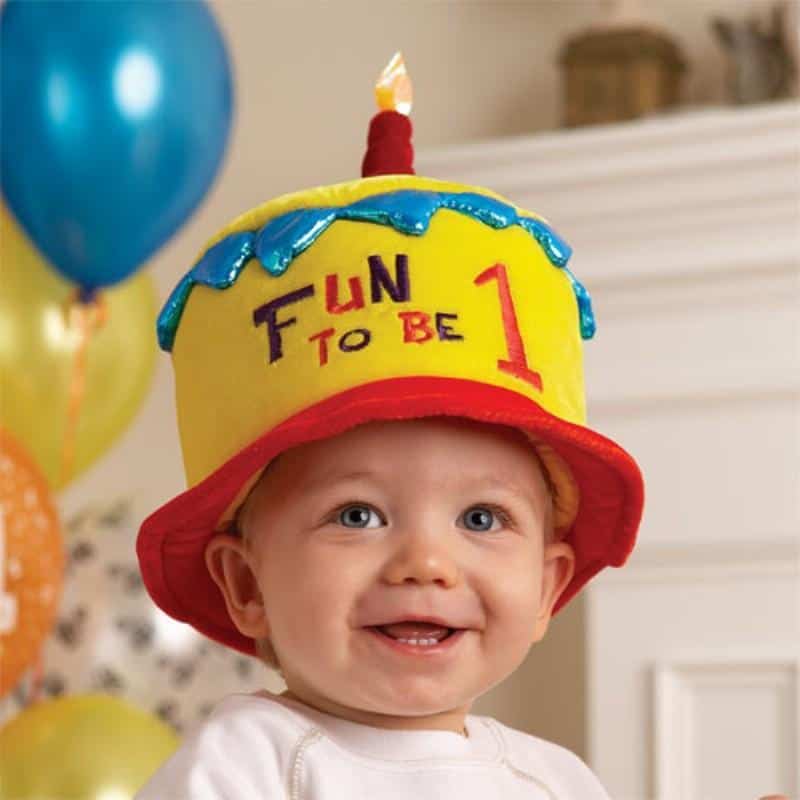 You do not always need fancy balloons and decorations to get a great picture.
Even a hat, that you can absolutely do it on your own will be enough in some cases.
You can even make the hat together with your baby boy.
9. Colorful Lollipop Cake
Now, this is a picture taken out of a magazine.
Do you want a baby model?
Here you have it.
The focus on the rainbow cake is just perfect and spot on.
10. Mummy's Little Sweet Muffin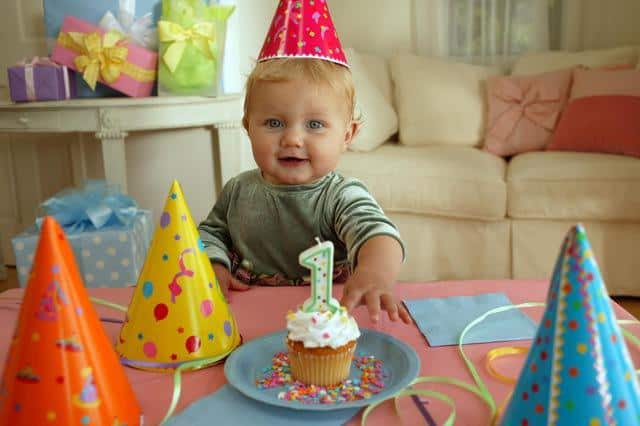 We mentioned that you do not need much for a perfect baby picture.
Let's be honest, babies are adorable no matter the environment around them.
So, a muffin and some birthday hats will get you a great photo.
You do not have to spend a fortune.