Wall Mounted TV
Tutorial via Remodelcholic
In the past few years, a wall-mounted TV has become a trend in interior design.
The reason is simple, this saves your spaces and eliminates the need of a TV cabinet in the living room, or in the bedroom.
With that in mind, you want your wall-mounted TV to look nice and fancy.
This guide will help you achieve exactly that.
Add Trim to Your Windows
Source Angelostatic
We saw at the very beginning how a little trim to your baseboards can make a change in the home.
You can apply the same trick to your windows.
Albeit, you need a different guide. But bulk has never hurt a home.
Ceiling Color
Source House of Turqouise
Another style that has been trending in interior design is ceiling color.
Yes, that usually is black for a dramatic effect. But who says that a vibrant color like turquoise cannot work as well?
If you are into some romantic and Renaissance style, or what is today known as French Country, go for a vivid color.
Just remember to follow it up with decorations in the room in the same color.
Re-do Your Faucet
Tutorial via Sinceraly Sarad
You will be surprised how more elegant your home will look once you repaint your faucets.
Or the hooks in your cabinets.
Every little detail helps in the goal of an elegant and sophisticated home.
Concrete Countertop DIY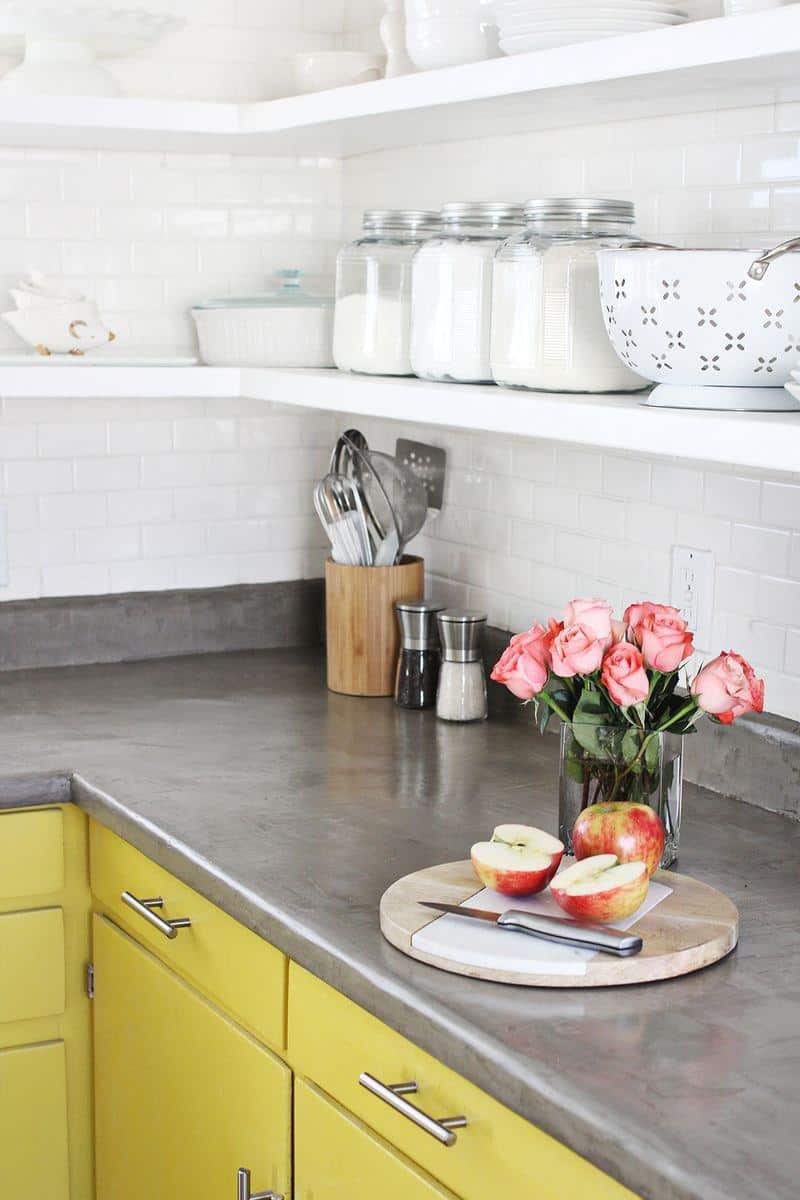 While you might want fancy things in other rooms, when it comes to the kitchen, the best approach is simple, yet functional.
And at the same time, you want something that looks elegant.
Enter concrete countertop, which you can easily create on your own.
The color allows you to play around, and that is flexibility that you have to love.
Transform a Banister
Tutorial via Creation by Kara
When you have staircases in your home, you have to make sure they are visually appealing.
Simply put, the staircase should be a focal point of your interior design.
That is one of the first things guests see when they enter your home, and you better make it worth seeing.
With that in mind, you need just a little bit of paint, and you are ready to go.
But the paint has to be one that pops.