Oh my god, we have a winner!
I celebrate the cold-weather season just by one thing: indoor remodeling.
During the summer period, you are often away from home. On vacation. Swimming in the pool. Sitting in the back yard.
I know you know what I'm talking about.
It will become too cold for these excursions and we have to stay in our homes.
Through the first days, we will notice that something needs to be changed.
That's where I come in with these simple and easy projects.
What you will find here will take you on a journey through your house.
It's time to fix and remodel those small things in your home.
You won't believe how a small change can make a huge transformation.
This is perfect if you have several hours of free time.
Use it rationally. Ask some of your friends or family to help you out.
You'll enjoy the time that you will spend together.
If your home needs remodeling, this could do the trick.
Let's get going:
Faux Thick Baseboard Trick
Tutorial via The House of Smiths
This trick works great for those of you that want to bulk up the baseboards.
You have to add a bit extra piece of trim in and paint in between.
The good news is that all you need is a piece of wood to be your guide.
Chunkier baseboards are great, and with this trick, it will cost you just a few dollars to get it done.
The look will change your entire room, and you can continue through every room in the house.
Revamp the Large Bathroom Mirror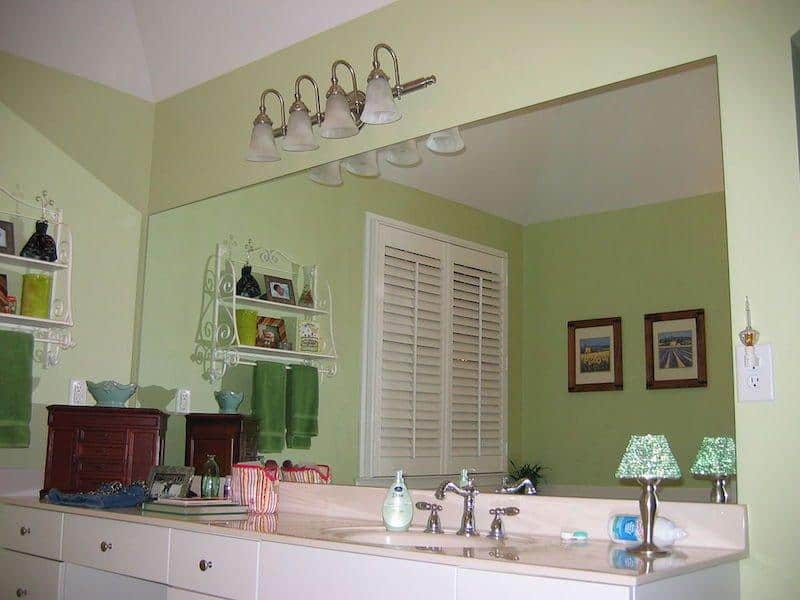 Tutorial via Hometalk
Do you have a large mirror in your bathroom that you think is not functional and practical?
Well, if you can survive with a smaller mirror, here is a guide that will help you use that extra space.
Let's be honest, a mirror this big prevents you from having some extra cool ideas in the bathroom.
And we want to provide you with these ideas.
Paint Your Ceiling Fans
Tutorial via My DIY Projects
Some projects seem simpler than others.
But the beauty is that they work.
We all know that interior design is in the details.
And this tiny little detail will make your ceiling look much cooler than before.
Wall Transformation
Tutorial via Mandy Jean Chic
You can do the trick in every other room, not just in the bathroom.
As you can see, all you need is some wood and a nail gun.
That boring and dull white wall can be a history.
And let's not forget, rustic style is dominating in interior design lately, and this wall is just what you can find in a magazine.
DIY Roman Shades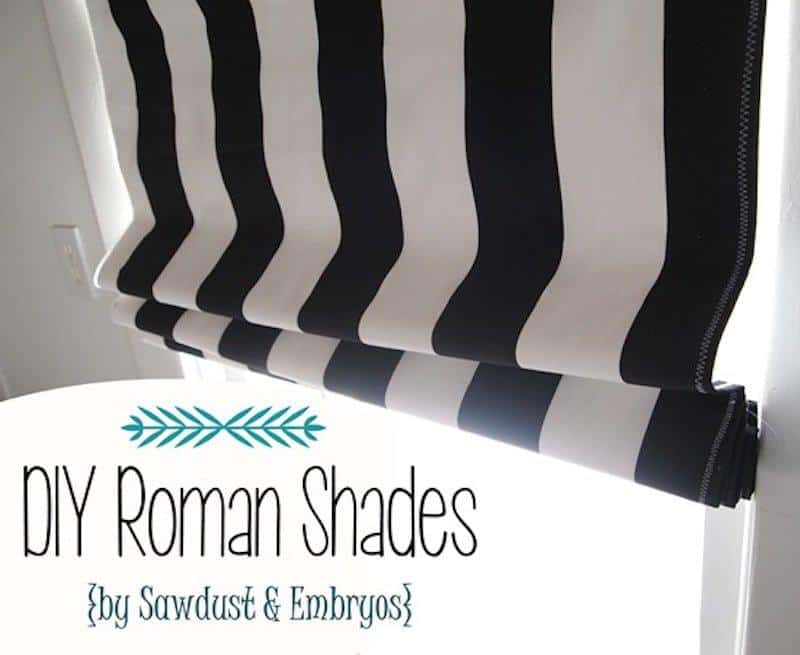 Tutorial via Saw Dust
Your home needs shades.
Yes, we often say that extra light from all the windows in the home is wonderful.
But every now and then, you want peace and quiet, and the darker room is usually associated with that.
If the sun is preventing you from taking a good nap or letting your mind wander, put some shades on.
And not just any shades, you want them to be modern and chic.
Lamp Makeover
Tutorial via Young House Love
Every little accessory in your home can be transformed.
That is a lesson you learn the second you start thinking about renovating your home.
You might think that lamps are unnoticeable elements of the home.
But that is just because you've made them unnoticeable.
Give them a transformation that will make them worthy elements.