I've said this a couple of times. If you follow me you know I usually say that we are all different.
Different personality, different plans, different ideas, etc.
When you come to different body shapes I want you to stop. I'm going to share a story with you for that.
In the past when I was losing weight, I had a personal trainer. Now he is my husband.
Two single people with the same mindset. Me as a nutritionist, he as a fitness trainer. The best connection.
He wanted me to be his personal nutritionist until the rest of his life. That's how he proposed.
Let's put this happy love story aside. Back then, there was a woman with the same height and weight as me.
She was 1 year older than me.
She was struggling badly while I was showing fantastic results. After a while, the fitness trainer came in with a different program for her.
Within a week, we saw the first major results. She asked what happened and why she is now showing the results.
Our fitness trainer said that she has a different body type.
When I first saw this article I got a flashback of this story. I called her right away to share a thought about it.
Yes, she is one of my best friends.
Now, over to these workout plans.
This could really help you continue in the right direction.
Spoon/Pear Shape Body
That's the full-bodied bottom and slim abs and arms. Wider hips and thighs, wider bottom, smaller bust and narrower shoulders.
Just like the picture.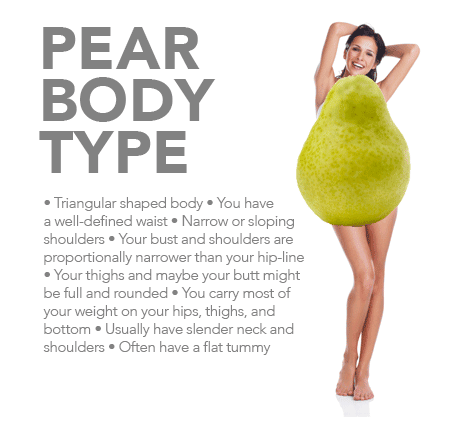 – Ideal exercises
     Jumping rope or Jumping jacks to increase the pumping of your heart
     3 sets – 10 repetitions push ups
     Brisk walking with no incline
– Sports
– Fashion Gear
     Show your body by wearing fitting shorts and tees
Cone/Apple Body
This body feature slender legs and broad shoulders. The opposite of spoon body type.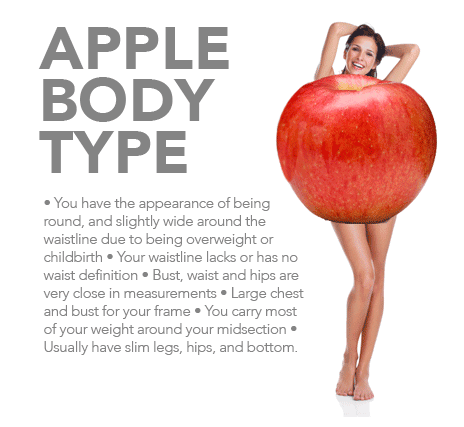 – Ideal exercises
     Spinning up to 40 minutes
     Lunges and squats with weights (3 sets of 10 repetitions)
     Reps with light weights
     Jumping rope
     Slow walking
     Stationary biking
– Sports
– Fashion Gear
     Shorts to expose those beautifully shaped legs
Ruler (Rectangle)/Athletic Body
The perfect body shape. Evenly proportioned.
– Ideal Exercises
     Long distance running (30 minutes)
     Sit-ups for strengthening the abs (4×20)
     Jumping rope with weighted ropes
     Stepping
     Elliptical machine
– Sports
     Volleyball
     Basketball
     Stretching and reaching
     Long distance swimming
     Rollerblading
– Fashion Gear
     Loose tanks with Capri yoga pants
Hourglass Body
Curvy chest and hips with narrow waist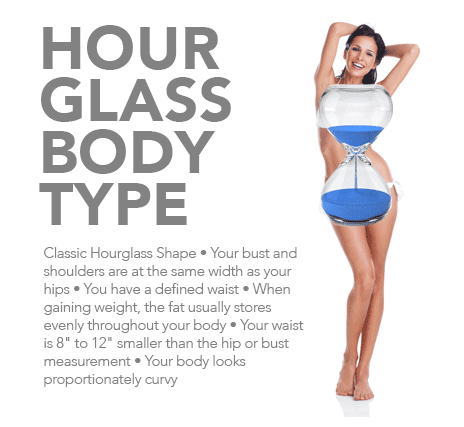 – Ideal Exercises
– Sports
     Long distance swimming
     Snowboarding
     Dancing
– Fashion Gear
     Sports bra with great support
You will definitely find yourself here. Try to include this in your workout plan. It could help you gain a lot of benefits and amazing results.
Do you have a friend who is working out? – She will be thankful for this.