Right. The only thing I needed today. My husband would definitely kill me if I don't do anything.
I spilled coffee on the seat and now it has this huge stain.
This homemade stain removal just showed up, as I knew that something like this would happen.
I will try it now and see if it works.
According to the source and the comments I've read, it does magic.
I have used all the ingredients in separate cleaners and stain removals. I know they work.
But this is my first time I'm testing this mixture. I hope it works and my husband won't notice anything.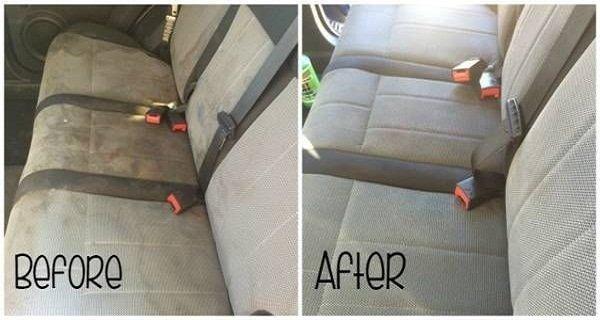 If you are in a hurry like I am, you should do the same thing.
Here is the full recipe.
– Ingredients
     100 ml of liquid soaps
     100 ml of alcohol vinegar (9%)
     100 ml mineral water
     Spray Bottle
     Brush
– Directions
     Mix the ingredients and pour them in the empty spray bottle
     Spray on the stain you want to remove
     Leave it to sit for 15 minutes
     Clean with the brush
     If the stain is still there, it might not help. It's probably because the stain is already deep and hard to remove.
Make sure you share this with your friends for me.
I'm out preparing this mixture before anyone notices that big stain.