The holidays are a time of joy and family togetherness, but they can also be a source of stress for many people. If you want to make the most of the holiday season, you need to start preparing for it well in advance. One thing that should be at the top of your to-do list is mailing out your holiday cards. Many people don't know which cards to choose, but you have plenty of options that will allow you to send your friends and family something beautiful this year. From using family photos to creating your own design, there are plenty of ways to make your holiday cards stand out. If you're in need of inspiration, keep reading for some unique and creative card ideas for the holidays.
What are some unique and creative card ideas for the holidays?
Photo Christmas cards have been a part of the holiday season for many years. They are a great way to send your friends and family a personalized message, as well as a picture of your family. There are many different photo card options available, so you can find the perfect card for your family. A standard photo card features a photo of your family with a personalized message on the back. You can choose a photo that captures your family's personality, or a traditional Christmas photo. If your goal is to send out unique cards, then look for photo card templates that have interesting artwork, eye-catching designs, or other details that stand out.
One creative way to assemble a card is to use a 3D effect with folds and cut-outs. This can be done by folding the paper in different ways and cutting out shapes from different angles. This will create a three-dimensional effect that will stand out from traditional cards. You can also use die-cuts, which are a type of paper craft. Some ideas for die-cuts include snowflakes, Christmas trees, wreaths, and holly leaves. You can also use sentiments or words to create a festive look.
When it comes to the holidays, many people like to go all out with their decorations and gifts. Adding a ribbon to a card or envelope can add a touch of luxury and make it look more special. Foil and glitter will also add a little more sparkle and shine to your holiday card, so it will be sure to impress.
How else can you prepare for the holiday season?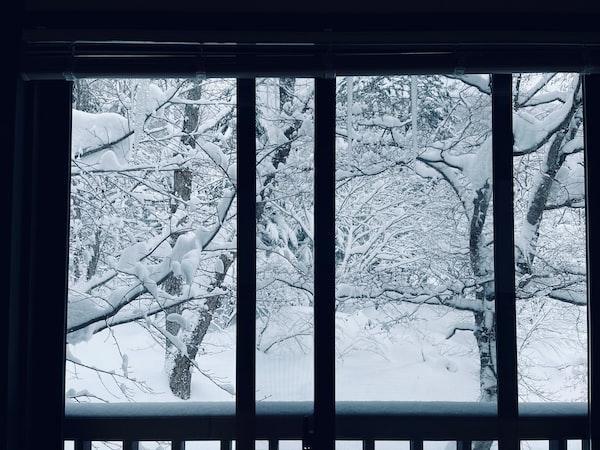 In most parts of the United States, the temperature starts to drop when the holidays approach. If you want your family to stay comfortable no matter what the weather is like outside, you should take the time to inspect your windows for cracks and crevices. Windows are a key part of any home's weatherization, and proper installation and maintenance of them are essential for keeping your home warm and comfortable all winter long. You can seal small cracks and crevices in your windows with caulk or weatherstripping, but if you have larger gaps, you may need to replace your windows altogether.
The holidays are a time for family, friends, and good food. If you're having company over, start making plans early. For example, if you're cooking, talk to your guests about their dietary restrictions so you can ensure that you have food for everyone. You may also want to do a deep clean before guests arrive, which includes vacuuming, mopping, and dusting the whole house. Don't neglect logistics, you need to have enough plates, cups, and silverware for your guests. You also need to provide seating for everyone attending the party, so think about putting some extra blankets and pillows on the floor for people to sit on.
What better way to spread the holiday cheer than by sending out cards? Not only is it a festive way to communicate with loved ones, but it's also a chance to show your holiday spirit. The importance of unique and creative card ideas for the holidays cannot be overemphasized. Cards are a way to show your loved ones how much you care, and expressing your creativity through your cards will make the recipients feel special. There is a wide range of cards to choose from, so you can find the right one for each person on your list. Follow the tips in this article and you'll be on your way to having a magical holiday season.