Everyone loves to go on vacation! Including your furry little friends who you may not want to leave at home. Traveling with a pet can be complicated, but there are plenty of tips for keeping them safe while you are on vacation. 
In this article, we will outline the best ways that you can ensure your pet's safety while on the move. You can start planning your next vacation with them in mind with these tips and tricks. Your pet will have as much fun as you do on your next trip. 
Read on and learn how to ensure your pet's safety while on the move
Dog-Friendly Resorts
Many people think that it is difficult to find dog-friendly retreats, but it isn't so hard if you know how to search. By booking your stay in advance at a pet-friendly resort, you can ensure that your pet has everything they will need on the trip. 
Most resorts that cater to animals have extras that your dog may need. They will often book you on the first floor, so you can easily take your pet outside. They will sometimes have amenities for dogs, such as dog parks or play areas. They may also provide food and water bowls for them. These factors will help keep everyone safe and comfortable during the trip. 
Pre-Trip Vet Appointment
One of the most important things for keeping your pet safe during travel is to make sure that they go to the veterinarian before you leave. This will ensure that they are capable of traveling. Your vet will also know if they need any medication before you leave. You can also ask your vet for tips. 
Dog Care Pack
Just like you pack a bag for yourself before leaving, you should also pack one for your pet. You should include items such as extra food and water in case they get hungry or thirsty on the trip. Other essential items include leashes, treats, and medicine. Some people recommend bringing a toy or blanket that makes your dog feel safe.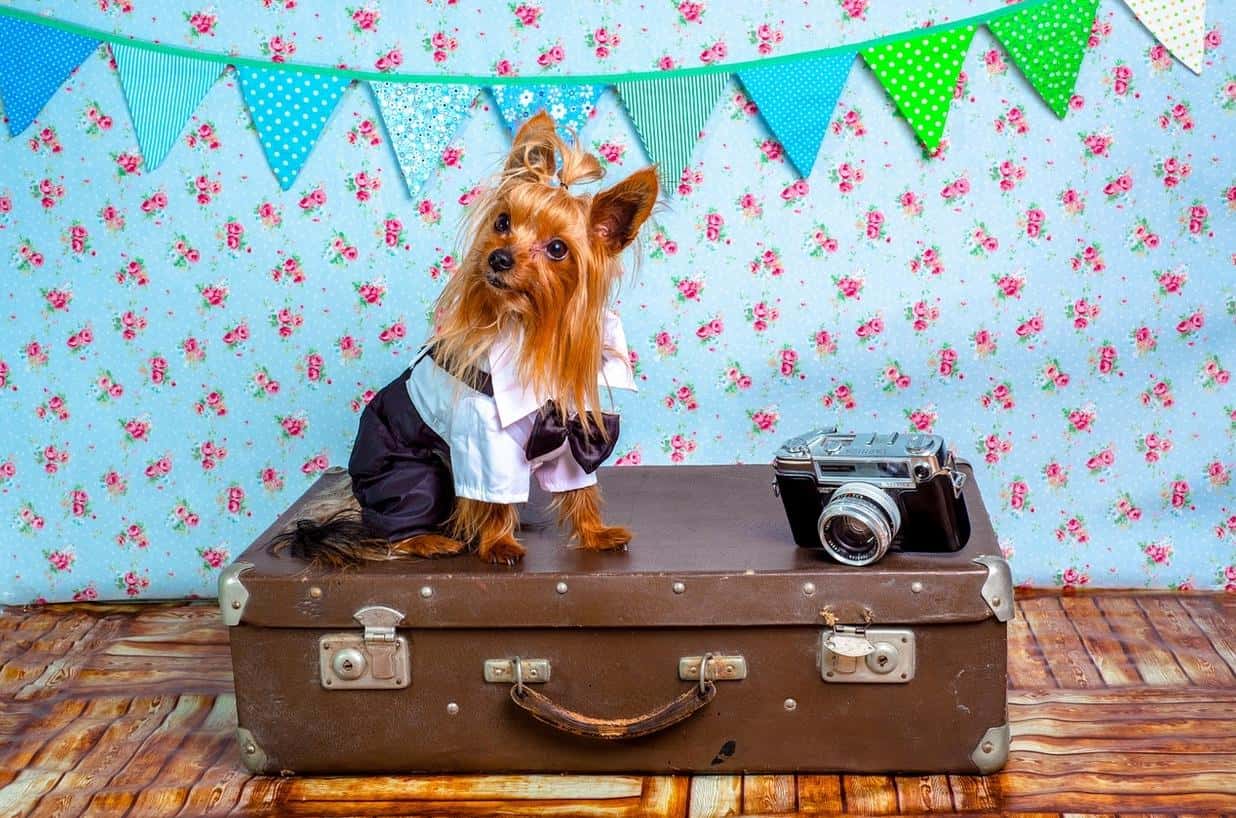 Pet travel tips are just as important to follow as human travel tips 
Health Certificates
You should always carry your dog's health certificate and medical records. Some dog-friendly retreats will want to see it before they rent you a room. Also, bring all of your dog's shot records and vaccinations. This will ensure that if something happens, you can tell a vet what medicine your dog has had. 
Crates
Another possible option for keeping your pet safe is to get a crate for them to sleep in. Some dogs get nervous in the car, and a crate can help them relax and feel safe. It is also required for airline travel with pets. If you plan to fly, make sure you understand the rules. 
Conclusion
While it may seem a bit overwhelming, bringing your dog on a family vacation can be exciting for everyone. Your dog will love the chance to be out of the house with the family. If you keep in mind these excellent tips and you and your dog will be planning your next big adventure together.