Can we announce that crafting season has been officially opened?
Of course we can.
Get the necessary equipment, pick up your wingman and let's start.
I'm the mastermind.
My son is the equipment supplier.
My daughter is the "steady hands".
All together we are "Team J".
Oh, I almost forgot.
My husband is the judge.
He tells us whether something is perfect or it lacks some slight details.
How is your family organized?
When fall comes, we are starting with things like these.
Warm home. Happy faces. Plenty of ideas and we are on!
I will start you off with Top 10 Ideas for this fall.
Your kids will be happy to do this.
They will have the chance to spend quality time with you.
Ask them for their opinion. See if they can make some adjustments.
That will spark their creativity.
You can't even imagine what is hidden in the small brains of theirs.
Let's go:
1. Apple Prints
Tutorial via popsugar
2. Little Wonders
Tutorial via littlewondersdays
3. Coffee Filter Garland
Tutorial via popsugar
4. Handprint Crafts
Tutorial via popsugar
5. Buttons
Tutorial via meetthedubiens
6. Apple Coasters
Tutorial via pbs
7. Masks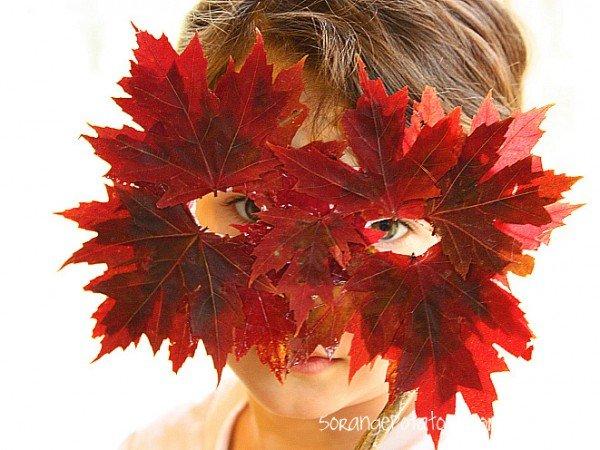 Tutorial via 5orangepotatoes
8.
Tutorial via allkidsnetwork
9.
Tutorial via Family.disney
10.
Tutorial via marthastewart
Nothing difficult here.
Use your imagination and do this, at least once in a while. Your house will be decorated with your kids' work.
It will be amazing!
Imagine your friends' faces when they enter your home.
They will feel warm.
Do you think your friends want to do this with their kids?
Source: Babble