The thyroid disorder is something lots of women suffer from.
A thyroid represents the endocrine gland located in the neck that secretes two hormones into the blood:
Triiodothyronine (T3)
Thyroxine (T4)
Both of them are responsible for regulating the energy growth and metabolism.
What's worrying is that thyroid disorders are pretty common nowadays. 1 out of 20 people is experiencing some disorder in their life.
Typically, these diseases show in women, but they can occur in men, teenagers, and even children.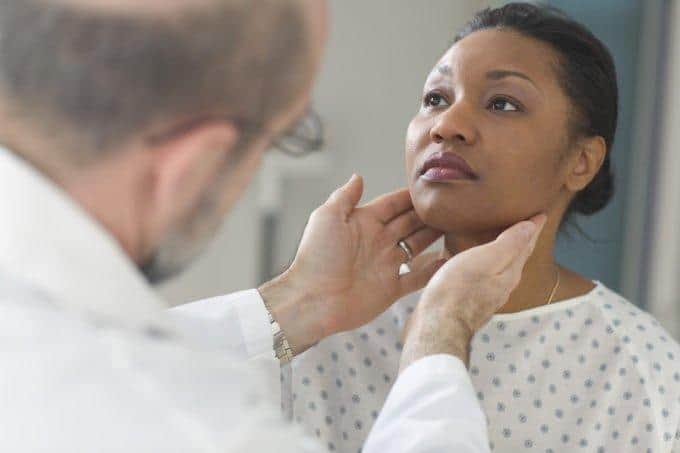 Types of Thyroid Disorders
There are two kinds of thyroid disorder. They are:
Hypothyroidism
Hyperthyroidism
Both of them come as a result of thyroid imbalance. When the thyroid gland produces the excess or low amount of a thyroid hormone, you will experience hyperthyroidism and hypothyroidism, respectively.
Hypothyroidism
It occurs when the thyroid doesn't produce enough of its hormone. The most common symptoms of this condition are fatigue, muscle pain, dry skin, weight gain, concentration difficulties, cramps, excess fluid in tissues, cold sensitivity and hair thinning.
Hyperthyroidism
It's the most common thyroid disorder that occurs when the thyroid produces too much of the hormone. The most common symptoms are anxiety, irritation, rapid heart rate, nervousness, weight loss, heat sensitivity, diarrhea, and sleeping disorder.
Main Triggers of Thyroid Disorder
There are a lot of disease triggers, but the most common ones are:
Iodine deficiency
Metal buildup
Chronic Stress
Toxic Overload
Hyperthyroidism can also be triggered by Graves' sickness, toxic adenomas, or thyroiditis.
Hypothyroidism can occur from lithium or iodine overexposure, Hashimoto's thyroiditis, or thyroid removal.
How to Prevent Thyroid Disorder?
Manage stress because chronic stress leads to developing thyroid disorders
Eat Healthy because the intake of iodine, omega-3 fatty acids, zinc, and selenium supports good thyroid health
Detoxify your body because a sauna session or heat therapy will treat your thyroid disorder by removing the harmful toxins
Exercise regularly because you will be able to promote the optimal production of the hormone by doing it.
Take HQ Nutritional Supplements because they will help you feed the lack of nutrients and treat thyroid problems
Prevent thyroid disorders by fixing the root causes (Main Triggers of Thyroid Disorder) that lead to this problem
I hope things got clearer now and you know how to proceed from now on.
Don't forget to share this with all of your friends.
Source: Healthy Solutions Benefits