Summer might be the one season where we can truly enjoy life at its fullest, sadly, it can also melt off a full face of makeup away in just a few seconds. Have you ever spent 20 minutes in front of the mirror trying to achieve the ultimate eye look, only to find yourself back to square one as soon as you leave the air condition? Yes, we can relate. Even though a high quality, waterproof foundation with a matte finish is more than capable of preventing your face from sweating off all of your hard work, sometimes it needs a quick boost.
Setting Sprays are the key to shield your makeup in place even on the warmest of days. Spray it on your face right after you have applied your favorite products, or additionally throughout the day for quick touch-ups. Are sweatproof setting sprays suitable for every skin type? Well, almost. Most of them share the same ingredients, there are specific formulas that cater to different needs. Although these products can be used all year long, there are a few tips you need to know during the summer months to receive all the amazing benefits of using the right setting spray.
The ideal product will not only prevent your makeup from looking smudgy, but it will also soothe and hydrate your skin throughout the day too. Mattifying formulas will be your best ally to battle any grease and extra oil that might appear due to the harsh rays of sunlight. Your skin needs to preserve its natural glow without adding any extra shine. But which one is the right choice for you?
Take a look at the carefully curated list of the 5 top sweatproof setting sprays on MIRA BEAUTY that can help increase your foundation makeup's lifespan.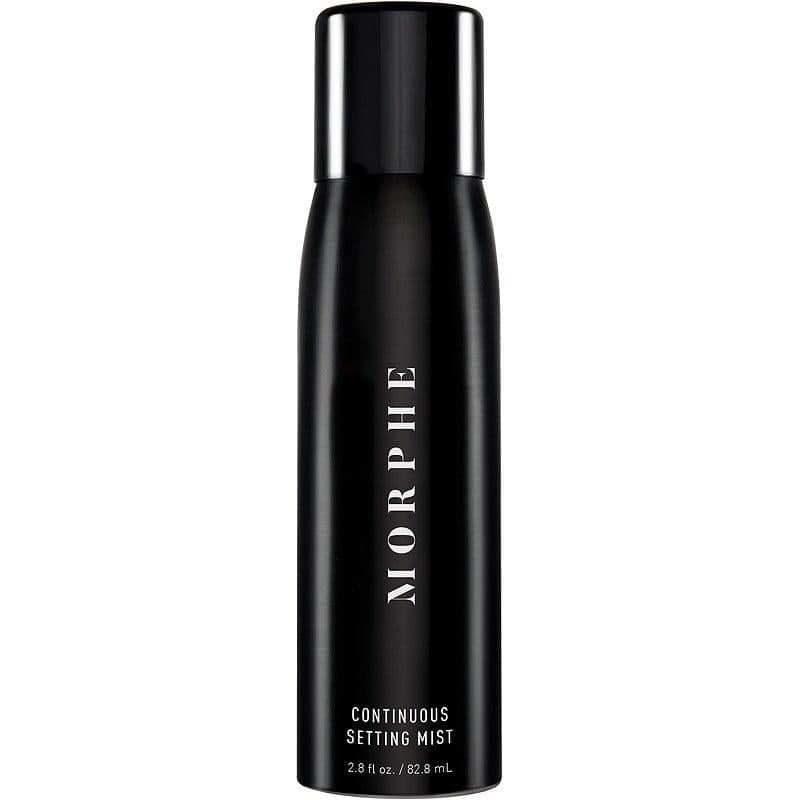 Even though Morphe is known best for their flawless eyeshadow palettes, it turns out their setting spray is equally as good as the rest of their high-quality formulas. Not only the mist can be used as a part of your skincare routine, due to ingredients such as Vitamin E and B5 – it will also keep your skin smooth and hydrated. Bonus points: It is sweet-smelling and is super long-lasting too.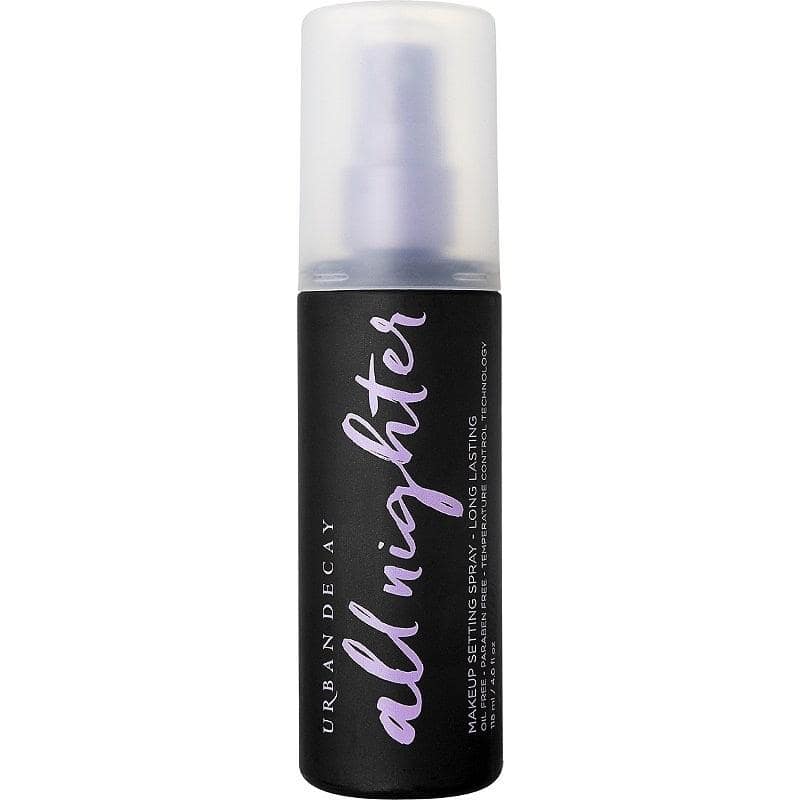 What truly makes this setting spray stand out of the rest is its Temperature Control Technology, yes you heard that right! "All nighter" by Urban Decay promises to cool down the temperature of every makeup product on your face while keeping them all intact, even during the most hot and humid summer days. With nearly perfect online reviews on MIRA BEAUTY, this formula offers a demi-matte finish that can last up to 16 hours. "I am typically very critical of makeup, especially "mattifying" products, and I was very surprised at how much I've come to love this spray" shares a Sephora User, and we agree.
Fixing sprays are often a bit pricey because they actually work really, really well. Nonetheless, it's really hard to find a product that can be compared to high-end formulas without breaking the bank. Dewy Setting Spray by NYX, available for only $9, is the miracle solution to long-lasting, sweat-free, waterproof makeup looks. This mattifying spray promises to hold all the applied makeup products in place until the sun goes down and it's cruelty-free.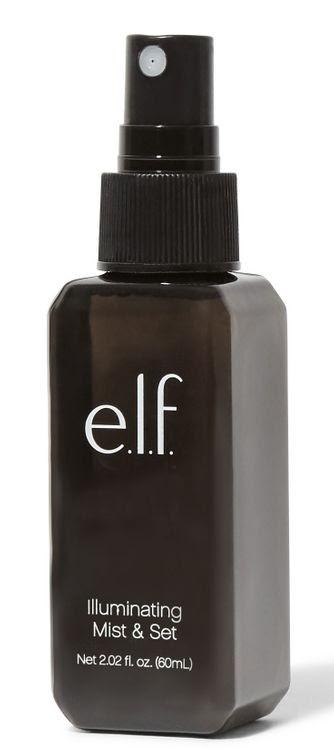 We heart formulas infused with Vitamins and Elf falls into this category. With ingredients such as green tea, aloe vera, and Vitamins A, C, and E – this product needs to be in your bag from day to night. Reach for this on the hot and humid days for an instant refreshed feeling. One quick spray can lock everything in place without having the fear of color running down your face. Oh, it's also vegan, cruelty-free and in true drugstore fashion, it's only $5. Can it get better than that?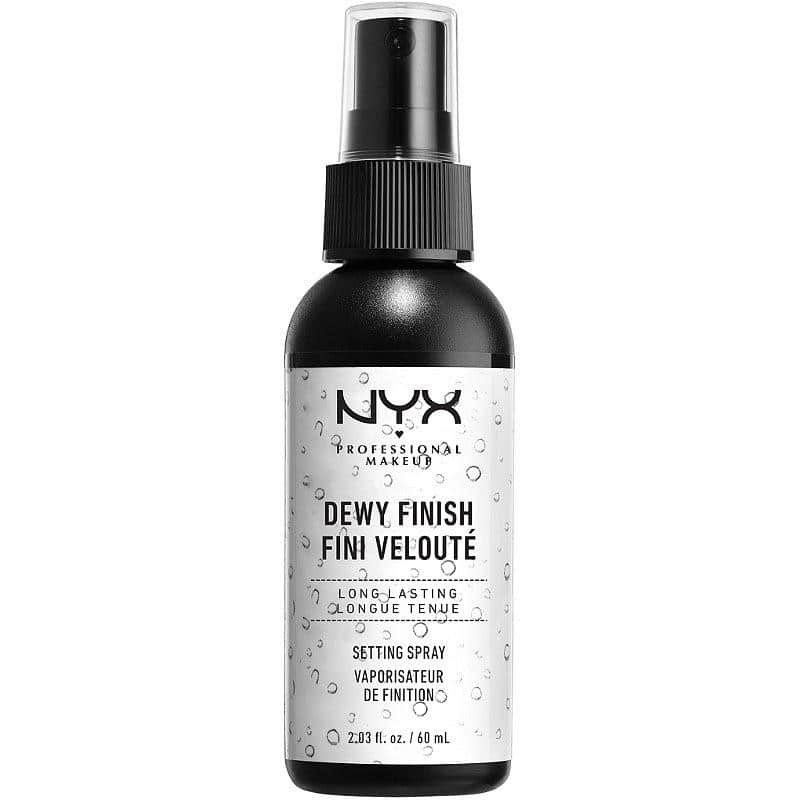 You can get this amazing waterproof setting spray is under $10. It works well with all skin types, keeps your makeup in place all day long while providing a beautiful, luminous finish too. You can use this sweatproof setting spray to shine and get that sweet dewy finish that even the most daunting sweaty summer days can't match.
Keep your foundation makeup in place all summer long with these top sweatproof setting sprays (and other waterproof beauty products!) on MIRA BEAUTY, the most comprehensive beauty marketplace for the best makeup & skincare products from top beauty brand, along with a massive community of beauty lovers who can help you find the perfect products just for you.