It's the day every woman has been waiting for her whole life. It's the particular moment when she dresses up the white wedding dress and feels like she took over the world.
When you walk down the aisle and see your man at the end of the road, your soul is filling up with happiness and love.
This is it. This is your dream.
Even though everything needs to be in the right order, the dress should be the centerpiece of the wedding.
It should be so surprising that when your future husband sees you, his breath should stop.
How will you know? – Trust me. You'll know every single thing that goes through his mind when that happens.
Finding the perfect dress is probably the hardest part ever.
It's the best when you go and purchase it right away. But, when women are in question, things don't go that smooth.
But, I know you already have the design in your mind and somewhere on your computer.
Am I right?
If you are still wondering what to do with it, I'm here to help you by giving you a few simple ideas that could change your perspective.
These iconic and fashionable wedding dresses are probably the last piece of the puzzle you've been searching for.
1. The Princess of Wales, Diana
The dress was designed by David and Elizabeth Emanuel. This amazing wedding dress was made from 131 feet of ivory silk and antique lace with a 25-foot train. It featured thousands of shiny pearls.
2. Kate Middleton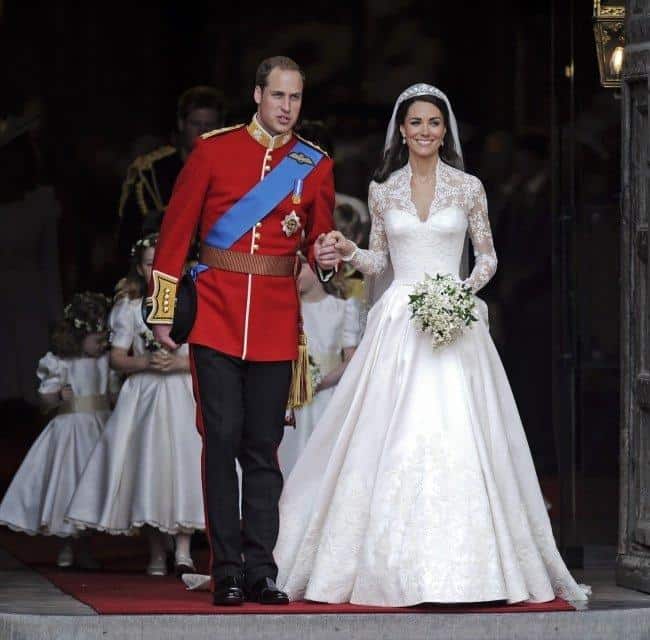 The famous Alexander McQuee designed the wedding dress with long and amazing train, beautiful veil with tiara making it a perfect fit for Kate.
3. Grace Kelly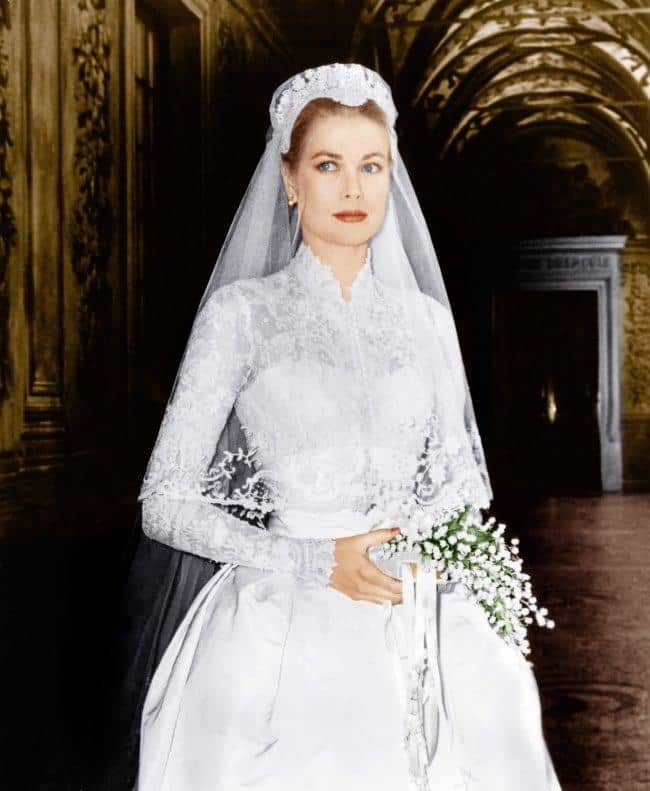 A shiny fairy princess dress. It's made of ivory silk and delicate lace adorned with thousands of pearls.
4. Sarah Jessica Parker in Sex and the City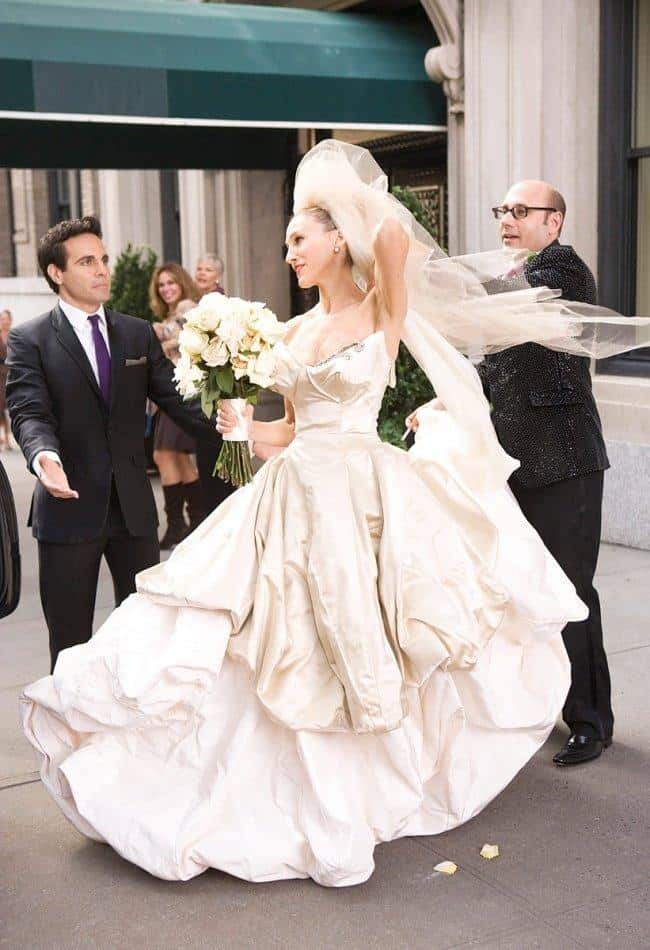 A famous wedding dress designed by Vivienne Westwood. It's one of the perfect dresses women want to "copy". It glows with unique design revealing the style and character of the heroine.
5. Jacqueline Kennedy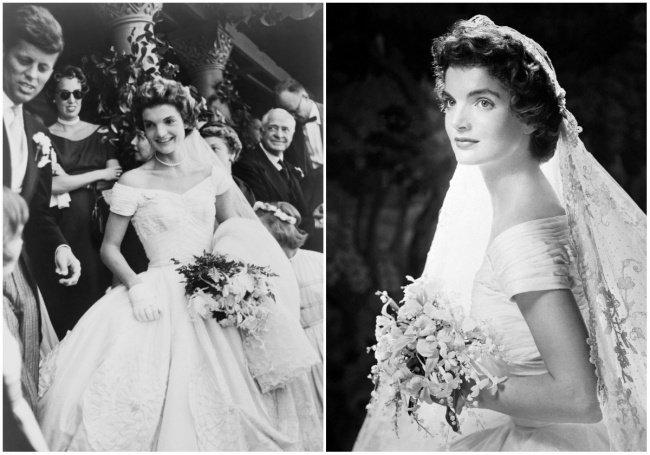 She looks like a heaven on earth with this slightly off-the-shoulder wedding dress and a long beautiful veil.
6. Angelina Jolie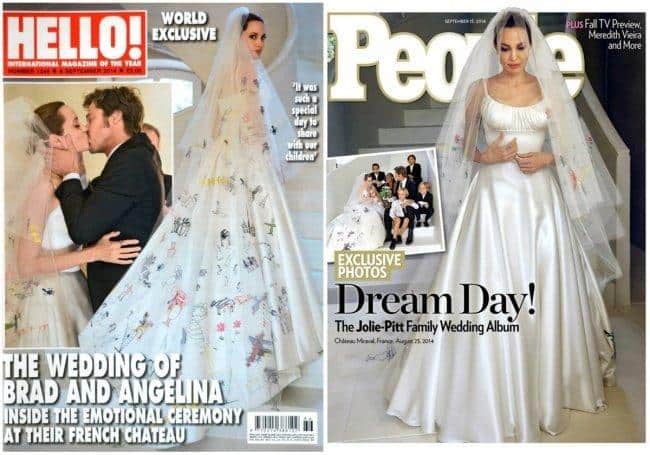 Jolie's wedding dress was created by her six kids. She asked the designers of Atelier Versace to make her silk bridal gown and veil with the colorful drawings by their children.
7. Marilyn Monroe
The blonde bombshell, Marilyn Monroe, surprised the public with a dark brown pencil dress and a beautiful white fur collar.
8. Kristen Stewart (The Twilight Saga)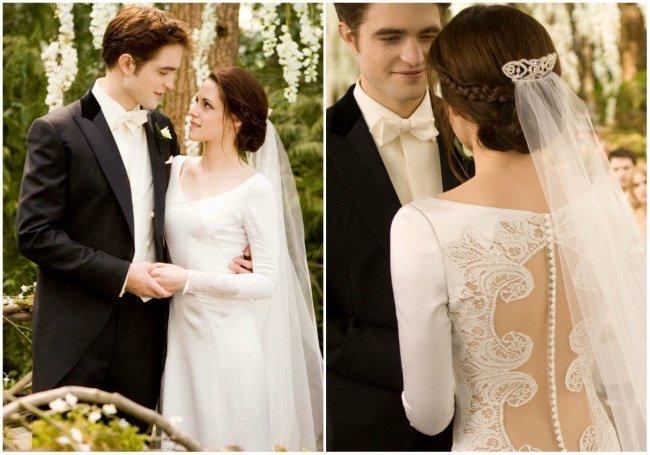 Carolina Herrera is the designer standing behind this beautiful wedding dress. Estimated price for this dress is $35,000
9. Renee Zellweger
Renee Zellweger wore a perfectly designed dress by Carolina Herrera. The Elegant stripes on this dress were a major WIN.
10. Victoria Beckham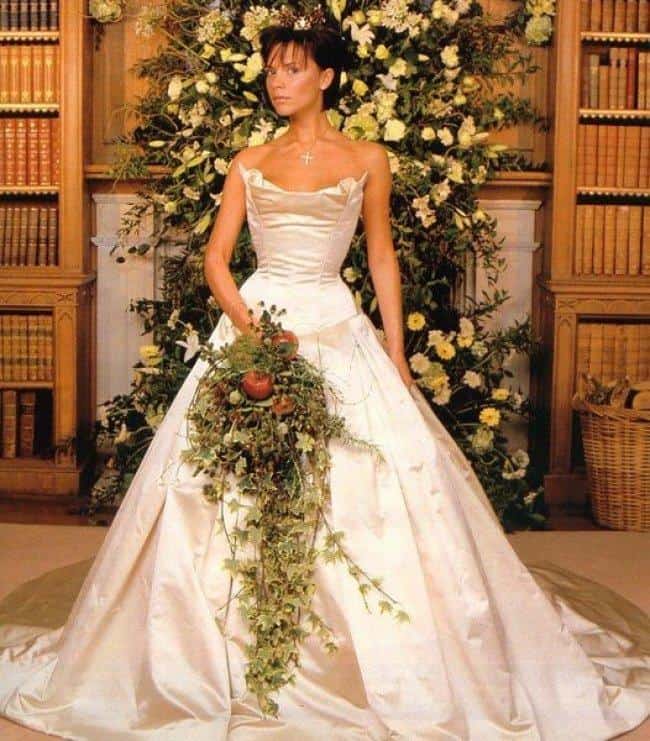 Victoria Beckham shined bright in her champagne-colored gown with a 20-foot train. The designer of this amazing dress is Vera Wang.
See? – I told you so.
READ NEXT: 21 Budget-Friendly DIY Ideas for a Unique Wedding
Don't forget to share this with all of your friends. Particularly show it to those who have an upcoming wedding.
Source: Bright Side