Kids get bored very fast!
I don't blame them.
You have to keep things interesting for them so they can learn.
It's tough all right, but what comes easy?
I know your kid said to you he doesn't want to go to school anymore.
Did he mention why? – He answered it's boring, didn't he?
Well, the teachers should do something about it.
Just take a look what these Mississippi teachers did for their kids.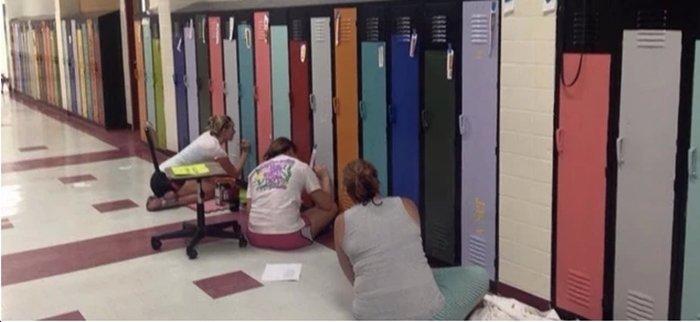 This boring hall was transformed into something great.
The lockers were untouched for 15 years in this high school.
So, a group of teachers wanted to change that.
They painted them as books.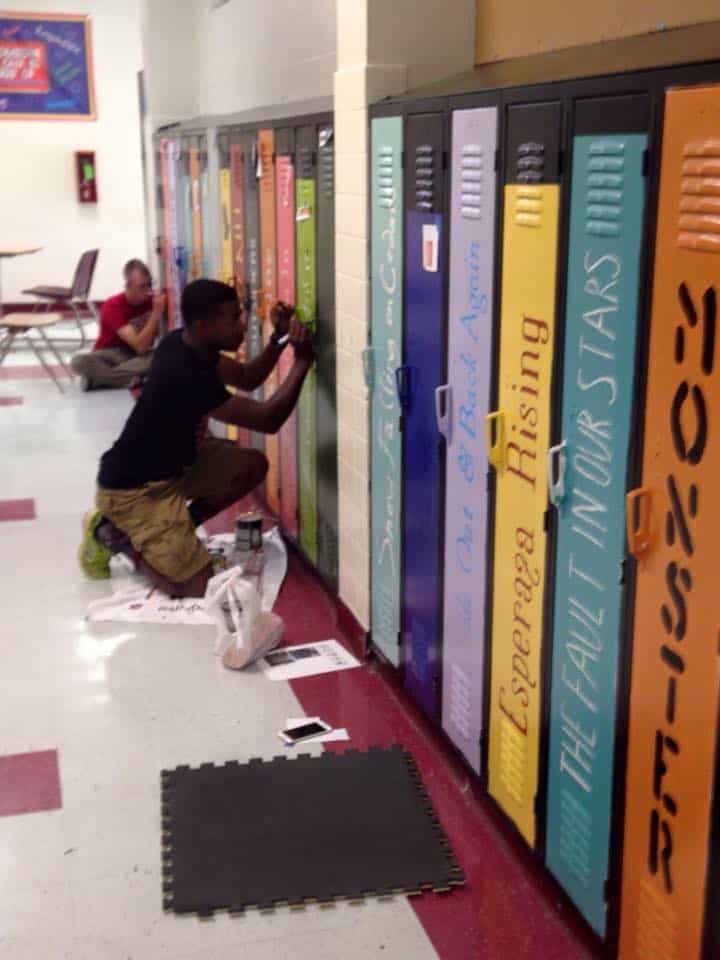 The hall looked so beautiful. Right after they started, they knew this was a great idea.
So they asked for help by sharing this idea on the Biloxi Junior High School Facebook's page.
The response was huge!
This attracted many journalists and news anchors that were eager to share this idea.
Hand selected books for the kids were everywhere.
What seemed to be a boring hall is now transformed into something mesmerizing.
The old hall is now the "Avenue of Literature".
Aren't teachers the best?
This will remind children that teachers do care for them.
It's also a motivation for teachers, reminding them that they can do small things to change their pupils' lives drastically.
Did you like this?
I think you should share it so we can spread the word about this idea.
Someone else could find this useful.