Although the financial situation of many households in Australia has improved, many people still encounter extreme financial circumstances. For instance, the COVID-19 pandemic of 2020 resulted in millions of job losses all over the world. While coronavirus attack unprecedentedly, resulted in an indefinite economic melt-down that saw many families and individuals get affected financially.
As such, being aware of the major signs that can lead to a financial disaster can ensure that you take the necessary steps to avoid falling into a crisis. Moreover, since the signs that you are on the edge of a financial disaster are pretty clear, you will be able to acknowledge the red flags and steer clear from them especially if you have never given Australian income insurance quotes considerations.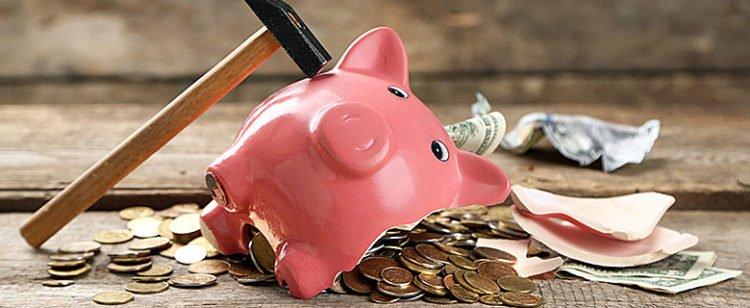 Some of the signs that you are edging towards a financial crisis include not paying bills on time, using your savings or retirement, missed payments, and credit card issues. Fortunately, there are several ways one can use to avoid such financial distress.
1. Spend Money on Essentials Only
The recent global pandemic has done much to eliminate the need of spending money on non-essentials:
Most entertainment avenues such as movie theaters, bars, and restaurants remained closed indefinitely.
Most online retailers have delayed shipping of extras as they prioritize essentials.
Most governments have enforced a stay-at-home rule, thus making it hard to spend money.
Thus, ensure that you stick to an essentials-only budget until you are certain that your financial crisis has passed.
2. Save Money for Emergencies.
Remember to stack away any extra cash you have into an emergency fund. While emergency funds are a must-have in every situation, they are particularly important in scenarios where the future remains uncertain. If you don't need them, save your tax refund or stimulus check-in a high-yield savings account that offers higher APYs than traditional savings.
3. Negotiate With Your Lenders
Utility companies and banks, among other services, are proving helpful to customers who are undergoing hardship due to the COVID-19 aftermath. If you are more concerned about your long-term financial security, from waiving late fees to allowing deferred payments, take advantage of these once-in-a-while goodwill from banks.  
4. Have a Backup Plan for Generating Income
During a global financial crisis like the one we recently witnessed, ensure that you remain in touch with your employer, so you know if the company has closed permanently or you'll be able to return to your old job. If you think that the likelihood of regaining your job is almost none, become proactive by engaging in another job hunt, update your resume and explore all your available options.
5. Look for Alternative Sources of Money
There are numerous ways to make money from home, including working as a virtual assistant. Such activities can earn you an extra coin that you can use to conciliate the dire situation you may find yourself in. These extra sources of income will help you meet your needs even in the worst-case scenarios.
The signs that you are edging towards a financial crisis may not be distinct on their own, but when committed together, it should be a red flag to anybody. Fortunately, you can acknowledge the tocsins and remain on the lookout for others with some mindfulness.