Consider Cancun as a great travel option, where you'll find stunning beaches, hotels that were built to relax and easy access to Mexico's famous Mayan ruins. Here is a guide to help you plan your next trip to Cancun and learn more about the benefits you can access by knowing exactly.
The most economical season to visit Cancun
Hotel and air fares are usually the lowest during the rainy season, which technically lasts from June to late October. And especially the hurricane season, which is when most of the most violent storms hit Cancun, which peaks in August and September.
The worst season to visit Cancun
It may be the cheapest, but it is best to avoid traveling to Cancun during the hurricane season. The rainiest days start in May, when it can be expected to rain every day in the afternoon. The constant showers do not appear until July, and worsen from August and September when more hurricanes are formed in the Atlantic, you have to be especially careful in this season.
That said, many resorts – including our all-inclusive favorites – offer a range of indoor diversions such as spas, tequila tastings, plenty of eating places and indoor swimming pools. Of course hotels have structures that protect them from devastating hurricanes, even inside everything is totally safe due to the state of the art technology they are built with.
The best weather in Cancun
No wonder the best weather also coincides with the high season: warm days and cool nights usually start after Thanksgiving and last until April. In winter it is possible to pass a cold front, which could bring some wind during the day and even cooler nights, but nothing compared to winter in other countries or regions of the world. If you are planning a winter trip to Cancun, be sure to bring a coat, just in case.
The best season to visit Cancun
The high season in Cancun lasts from November to April, but within that period there are two peak periods that attract the most visitors: winter vacations (covering Christmas and New Year) and then again in spring, during the weeks before and after Easter.
These seasons are especially busy because international demand is combining with national demand. Hotels run out of bookings quickly (some even oversell), so plan ahead if your trip coincides with one of these deadlines. Even services such as Cancun Car Rental, which are normally very affordable, increase their prices.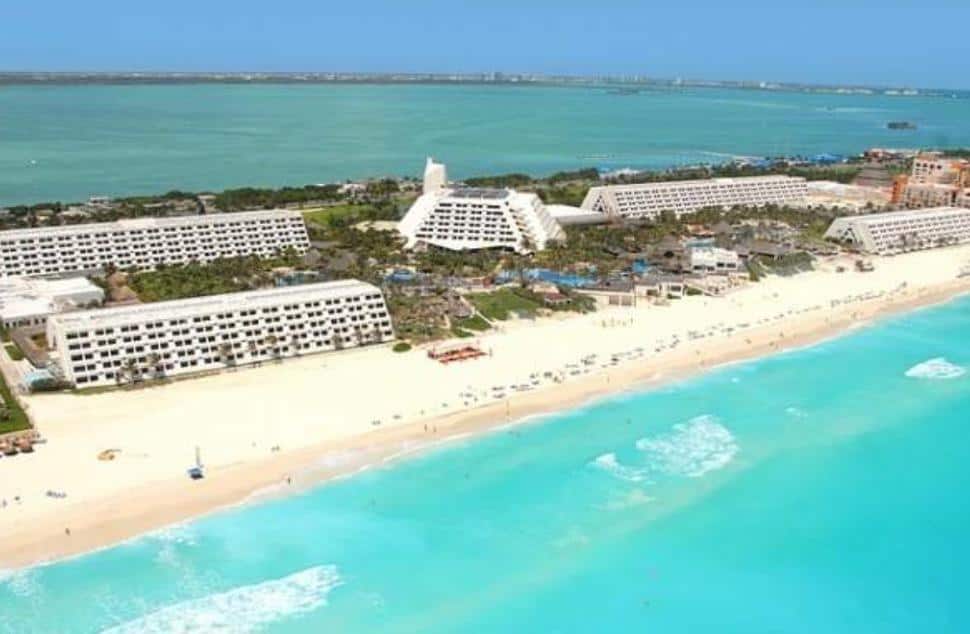 Best times to party
Although typically full of families, Cancun during winter break is incredibly festive – and some hotels host New Year's Eve parties. But, spring break is when the party scene really comes alive. In downtown Cancun, you'll find dance clubs and other nightlife (though somewhat touristy) places like Coco Bongo, Señor Frogs and Mandala Beach packed with college students having fun out of control.
Of course, if you want to avoid crowds and a strident scene, avoid booking your Cancun vacation at the same time as the university spring break.