Who said you can't decorate your home with string lights whenever you want?
That's ridiculous.
Making your room like a starry heaven can be really impressive.
The best thing about it is that you can do it yourself.
Yes, that's right. This could be your hobby.
As a matter of fact, you can make them and sell them.
Your kids can join in. That will be the time of the day when you spend some quality together.
Every job is easy when the family is involved.
Plus, you can talk school, secrets, interests, future, etc.
See where this is going?
Let's get back to the light décor ideas.
People say that these string lights are used only for Christmas.
Why putting a barrier to it?
We can make them all year.
Wait until you see how beautiful they look.
The tutorials I have curated for you below, will inspire you to decorate your whole house.
Make your own starry sky on your bedroom ceiling.
Who needs those expensive glass ceilings when you can improvise?
Without further ado, let's get down to business.
Starry Bed Post
Make an illusion of a bed post by mounting two towel rings in the ceiling with hooks and hang some fabric and LED string lights
Tutorial via Mrs. Jones
Illuminated Chalkboard Movie Sign
Tutorial via BrePea.com
DIY Faux Headboard
Just take some starry string lights and form them in any shape of headboard you want
Tutorial via BakBuHarika.com
DIY Ampersand Marquee Light
Tutorial via Happy Looks Good On You
Hula Hoop Chandelier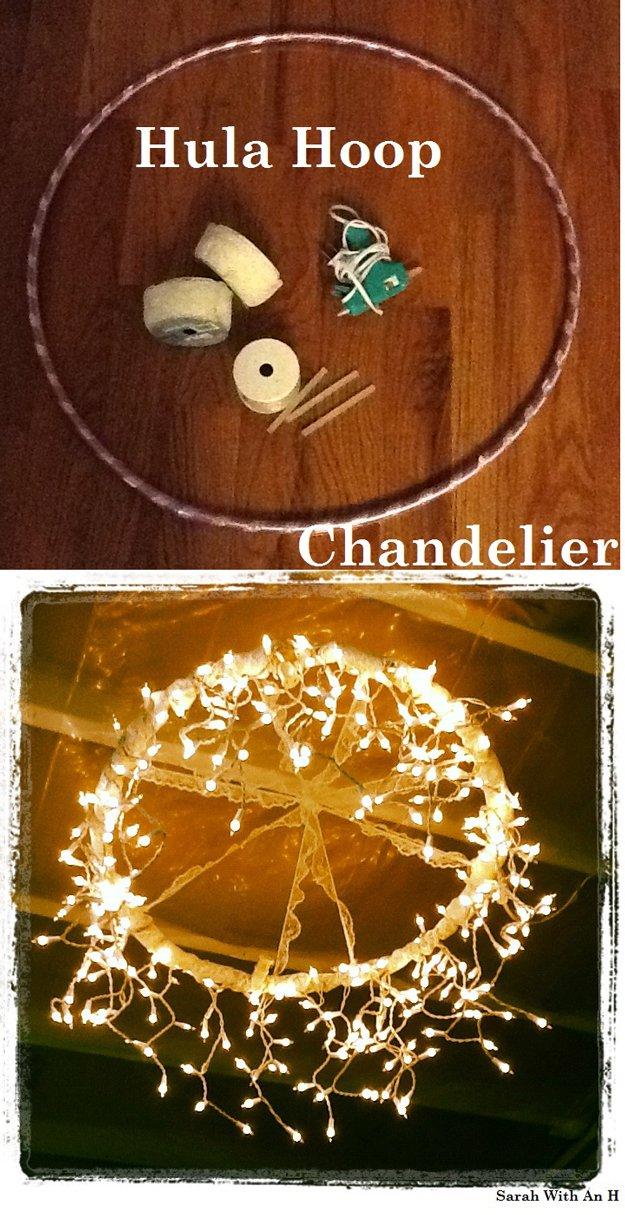 Tutorial via Sarah On the Blog
DIY Flower Lights
Tutorial via Oh Happy Day
Vertical Hanging Lights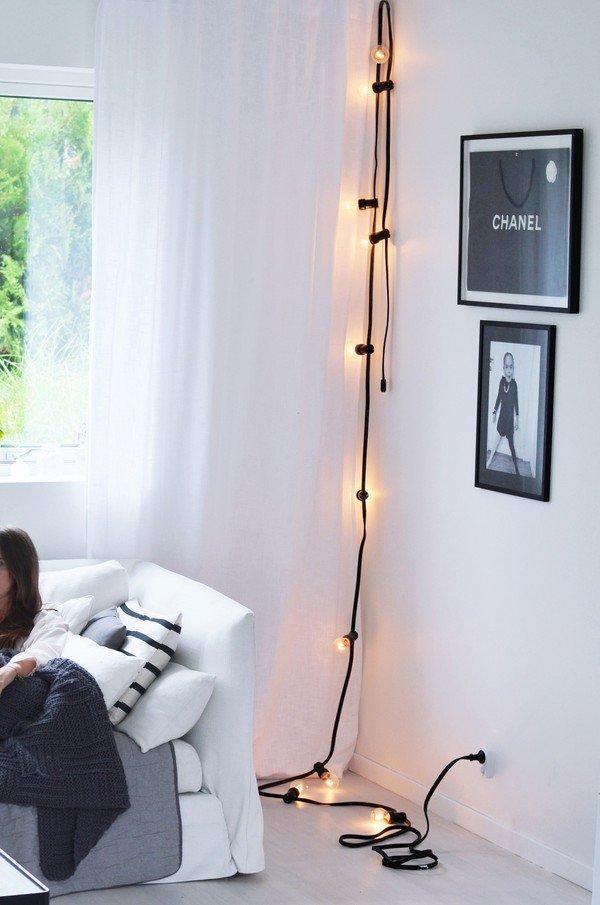 Tutorial via Ginger Bread House
Lighted Mirror
Add string lights and see it shine!
Tutorial via Design Sponge
Star Light Garland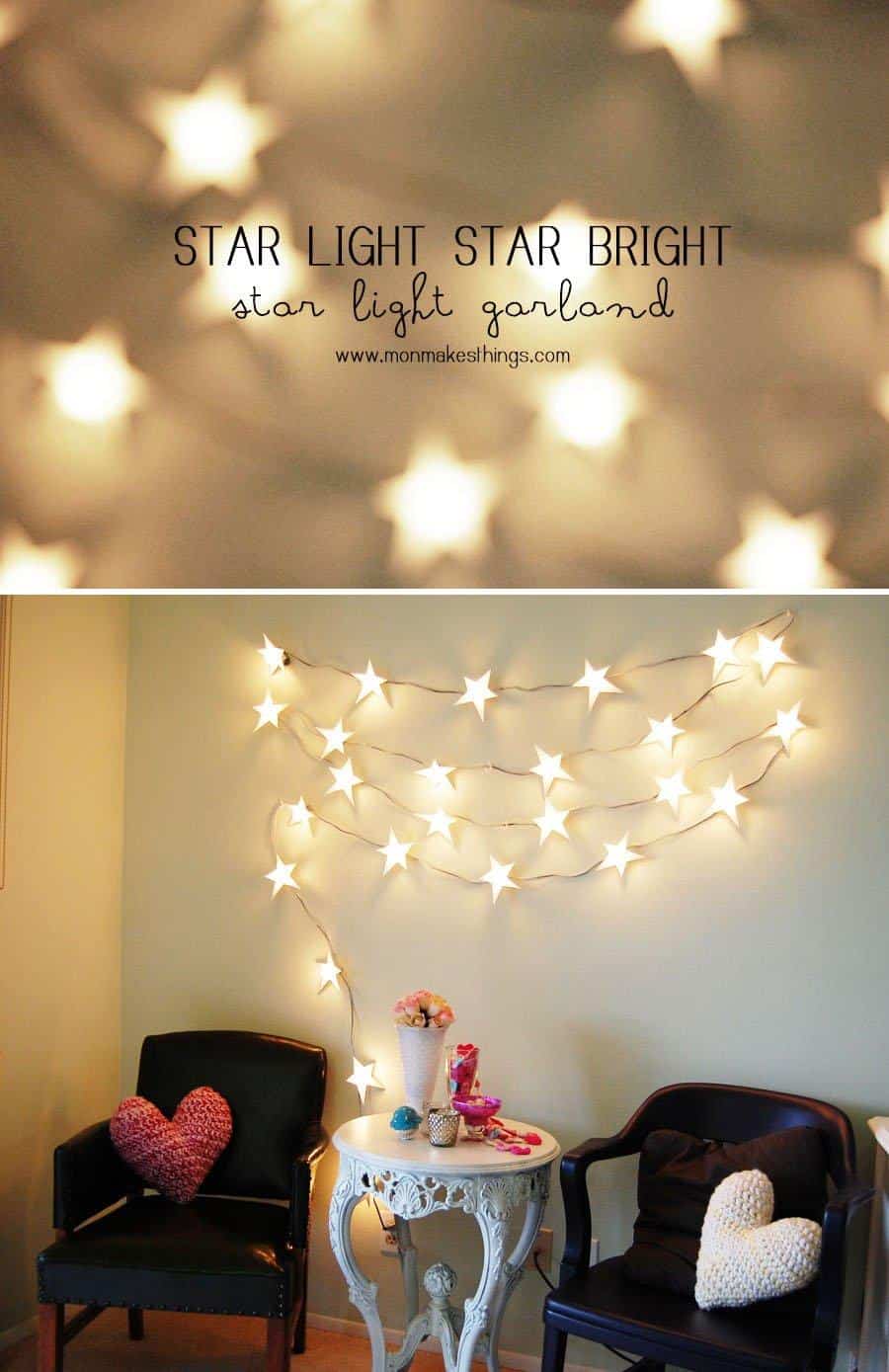 Tutorial via Mon Makes Things
Light Up Rug DIY
Tutorial via Sans Limites
DIY Wine Bottle Lamps
Tutorial via Craftionary
LED Headboard DIY
Tutorial via Shelterness
Winter Sparkle Mirror Garland and White Lights
Tutorial via Apartment Therapy
Glittering Light Scape
Tutorial via Apartment Therapy
DIY Colorful Globe String Lights
Tutorial via Buzzfeed
DIY Flameless Fire Pit
Tutorial via Free People Blog
Firefly Mason Jar Lights
Tutorial via Mad in Crafts
Reclaimed Barnwood Arrow Sign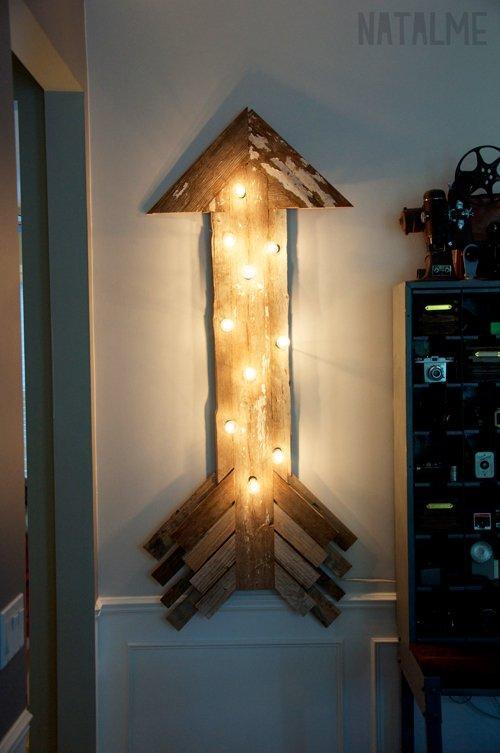 Tutorial via Natalme
Photo Montage
Tutorial via Project Inspired
DIY Light Table
Tutorial via Here Comes the Sun Blog
DIY Branch Lamp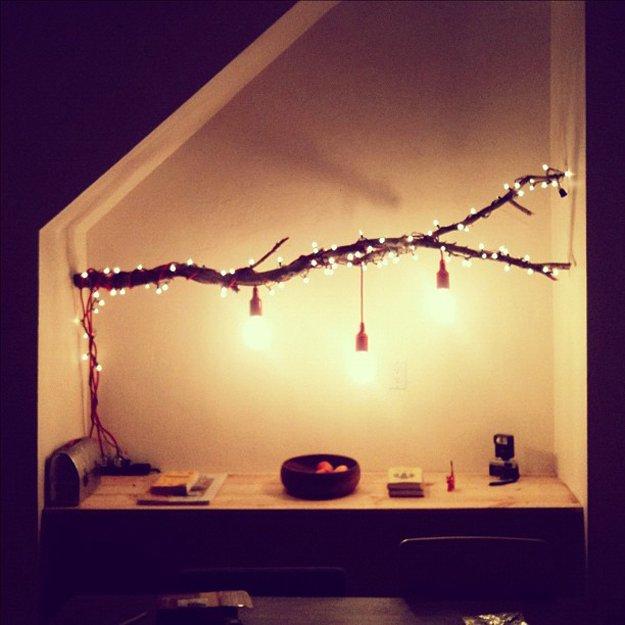 There is no tutorial, but you get the whole idea.
Few simple steps to huge changes.
I know some of the ideas don't give the proper tutorials, but you can use your imagination.
You can see how it's done from the picture.
Plus, it's a chance for you to do something better and write the tutorial how it's done.
Let it be light!
You and your kids will enjoy making these things. Your friends will love it!
Do you think your friends should know about this? Sharing is caring.