The fireworks are the best part of the 4th of July celebrations. The loud, sudden noise, the colorful burst, the smell of gunpowder. What is there not to like?
Firecrackers are the next best thing and offer just as much fun. The only downside is that they are extremely dangerous if they are not handled with care and we all know that children can be very careless.
Since the 4th of July simply isn't the same without some firecrackers, rockets or sparklers, there are plenty of ways to still have them at your party, only in a slightly safer form.
Take a look at these 18 safe, fun and decorative ways you can still have the glittery feeling of fireworks and firecrackers at your gathering without any of the danger.
Patriotic Pool Noodles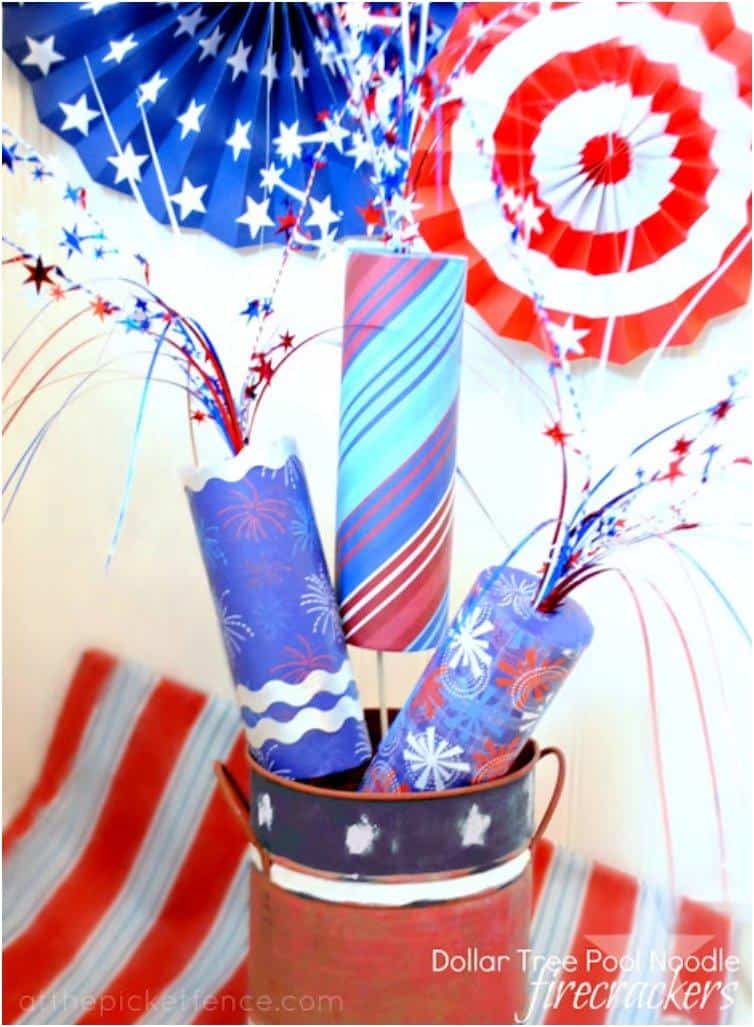 Tutorial via  athepicketfence.com
Fourth of July Poppers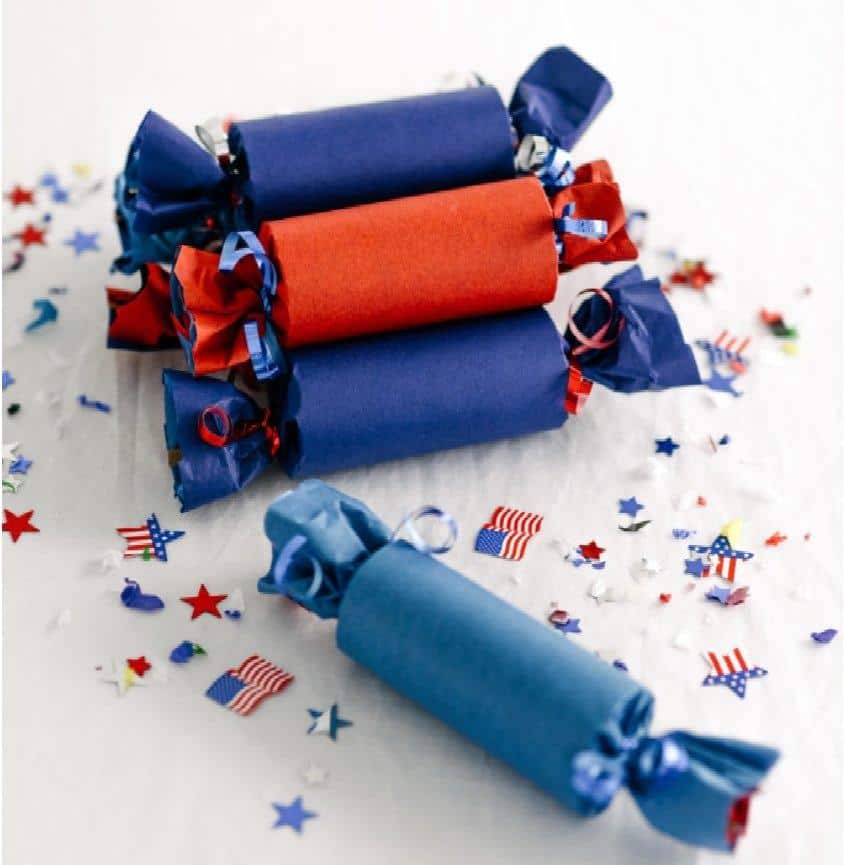 Tutorial via letsmingleblog.com
Patriotic Star Wands
Tutorial via hellowonderful.co
Topiary Style Fireworks Decor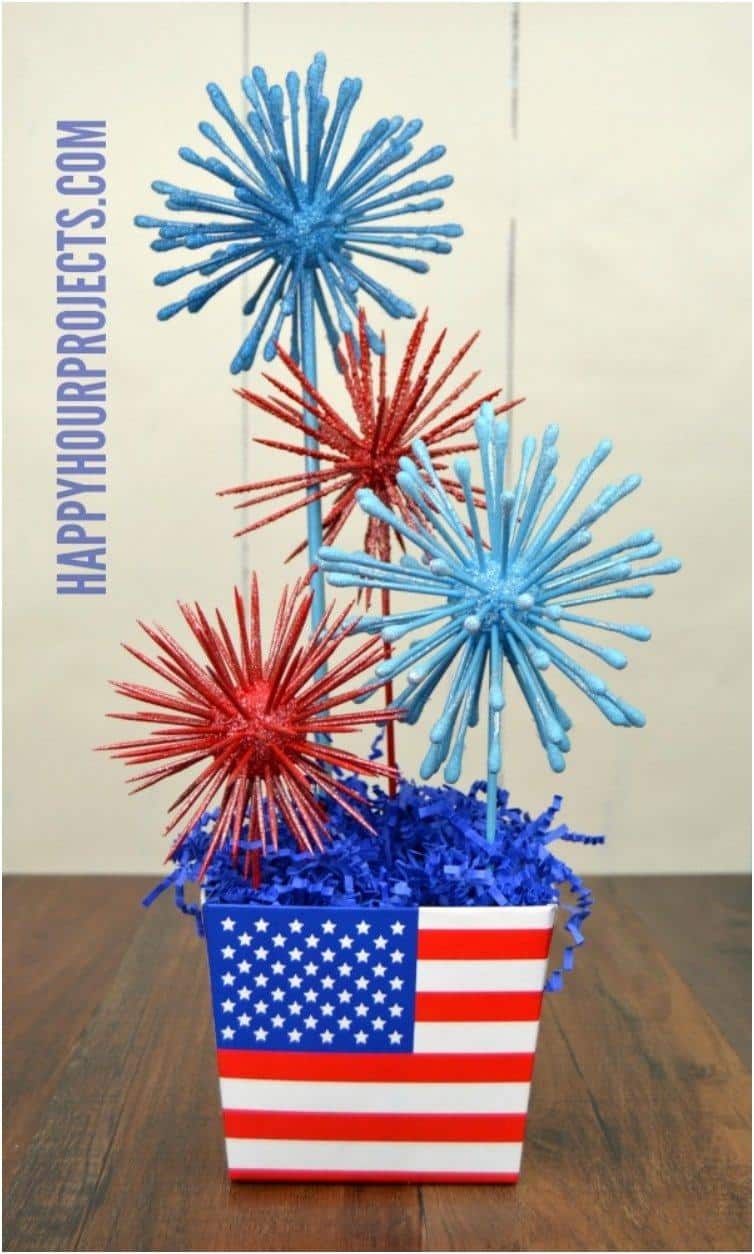 Tutorial via happyhourprojects.com
Push-Pop Containers Fireworks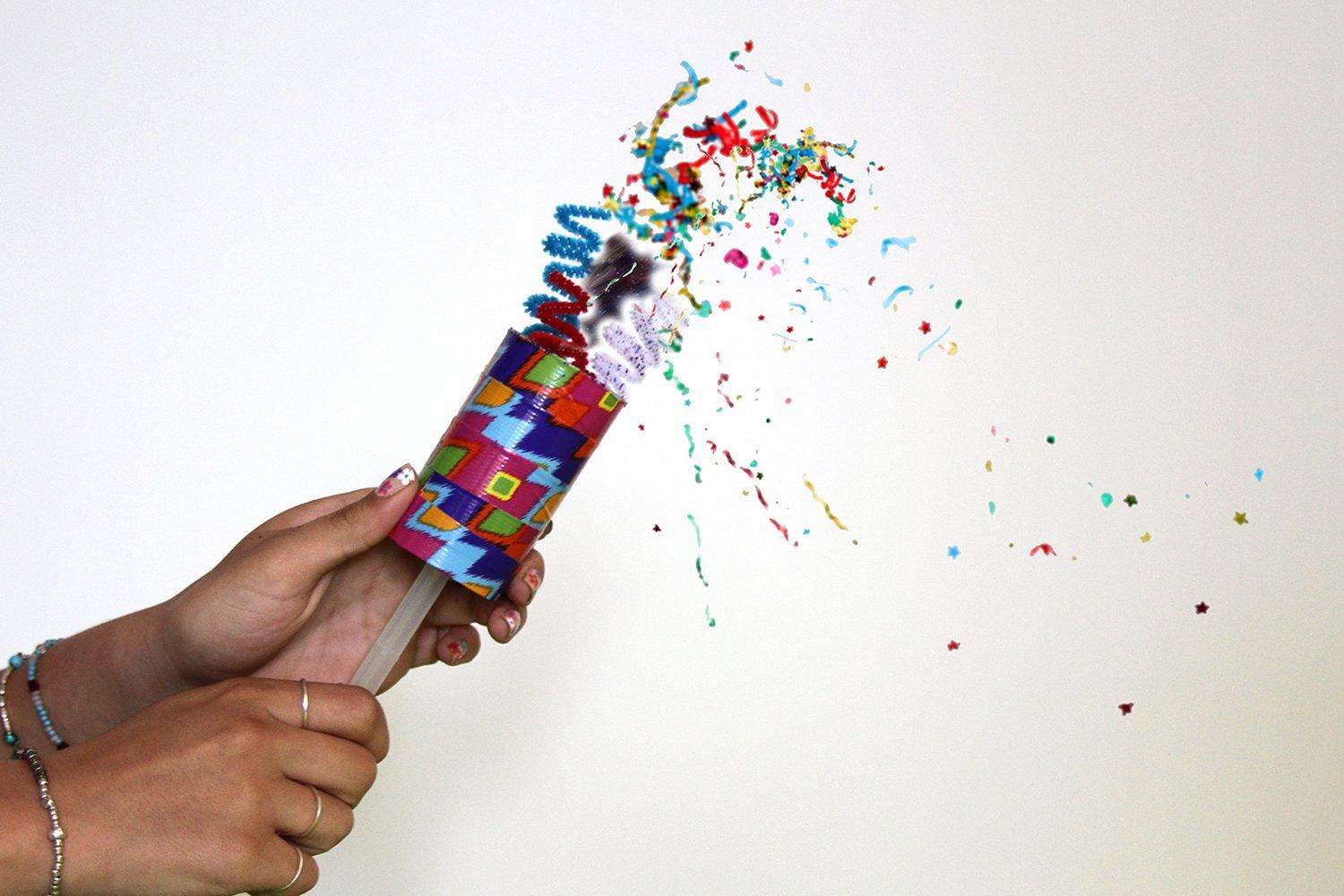 Tutorial via liveplayfully.gogosqueez.com
Firework Drink Stirrers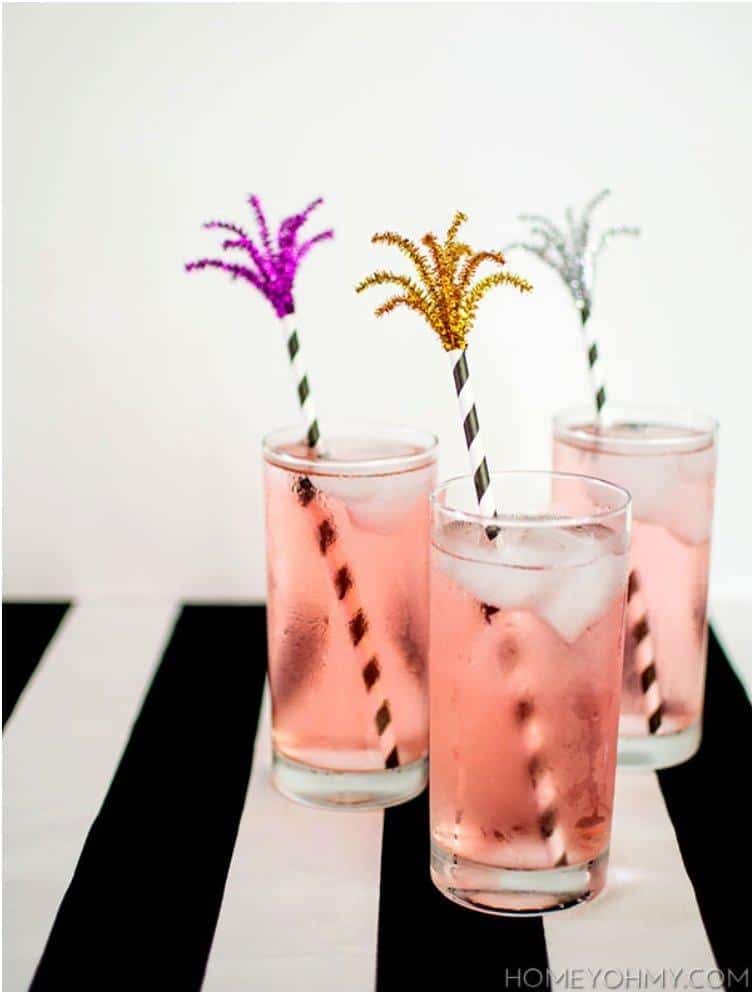 Tutorial via homeyohmy.com
Kid Friendly Fireworks
Tutorial via handmademood.com
Dynamite Deco Mesh Firecrackers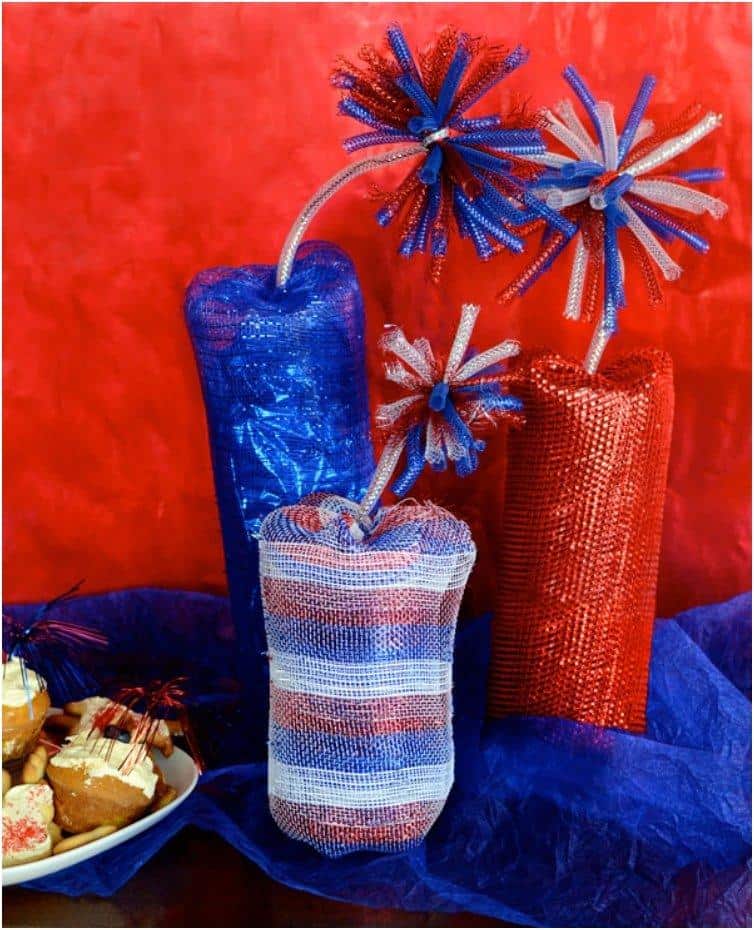 Tutorial via blog.mardigrasoutlet.com
Firework Confetti Poppers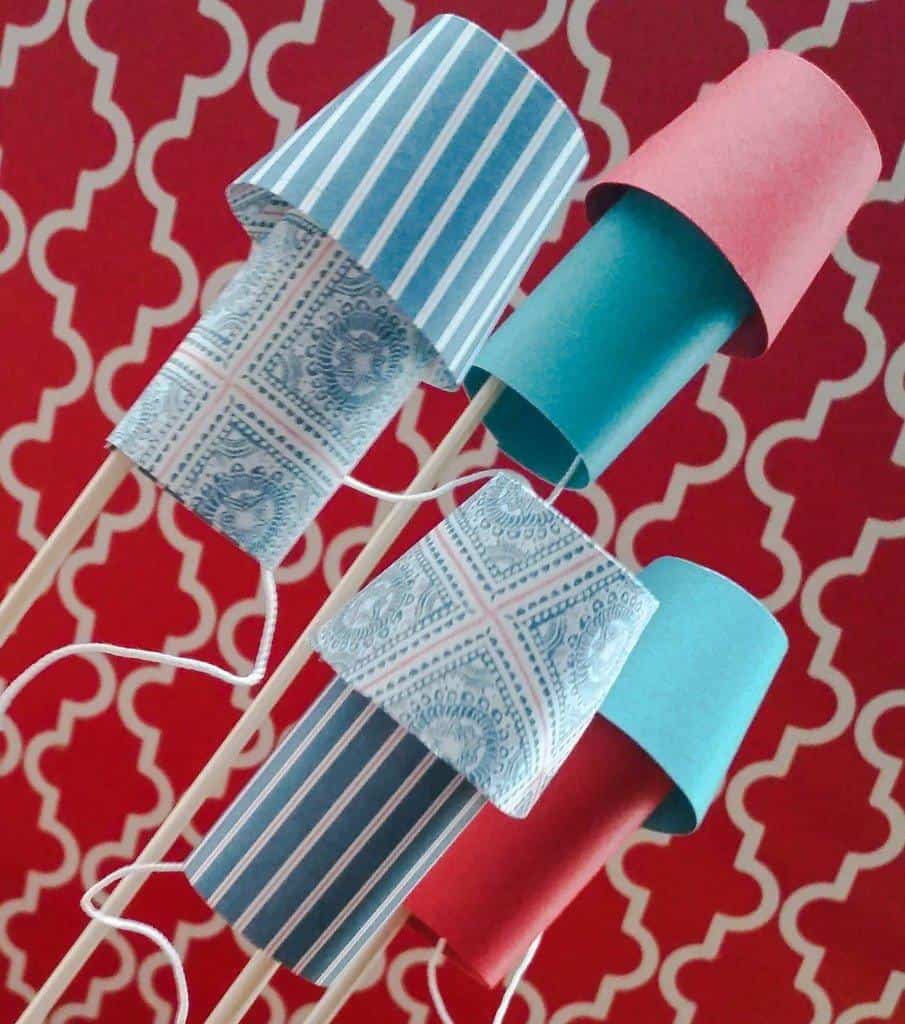 Tutorial via ajoyfulriot.com
Mini Firework Pom Pom Mobiles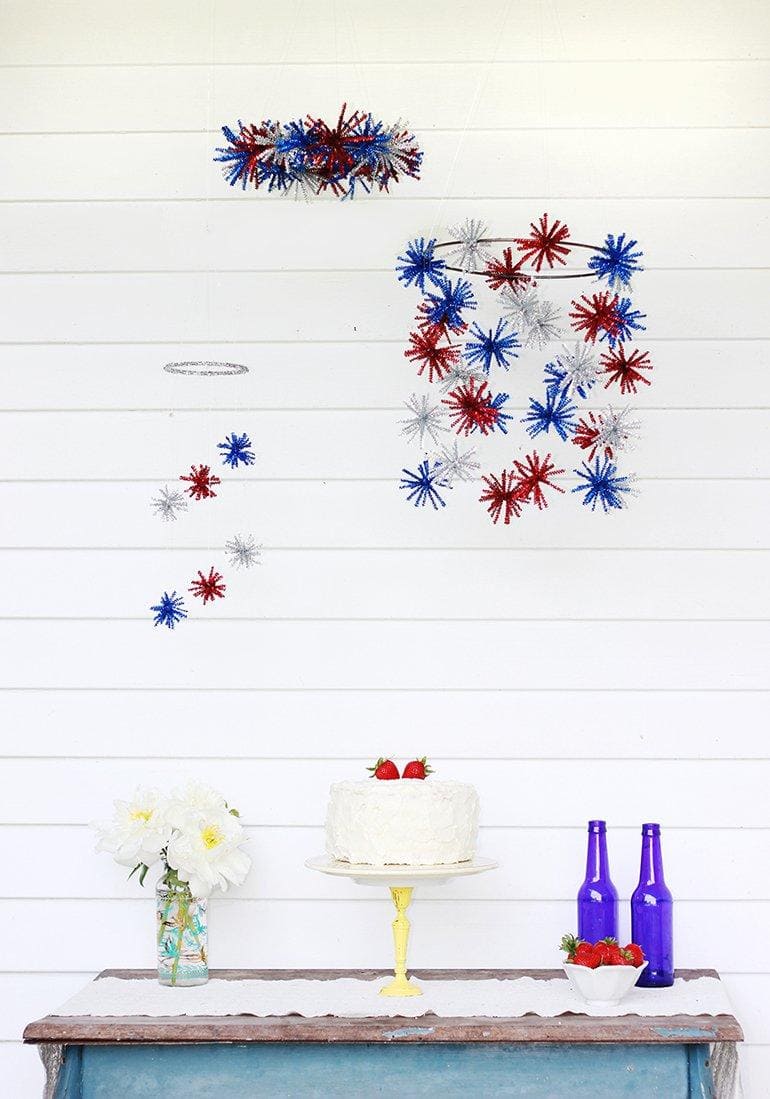 Tutorial via themerrythought.com
Sparkless Sparklers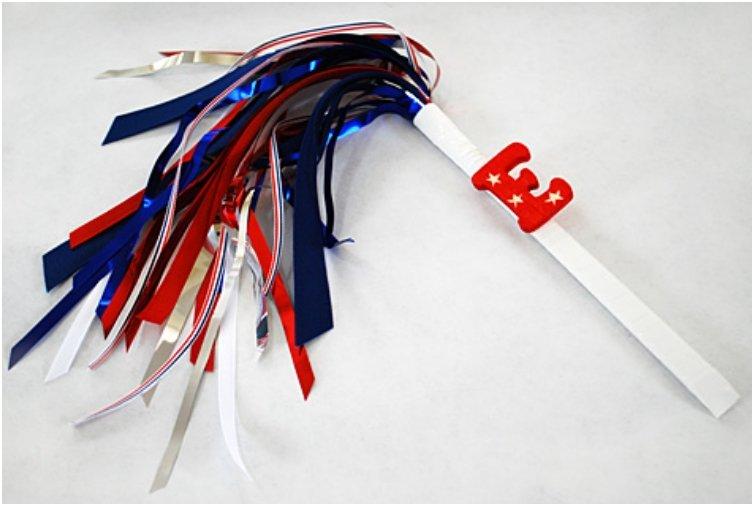 Tutorial via merrimentdesign.com
Sparkler Holders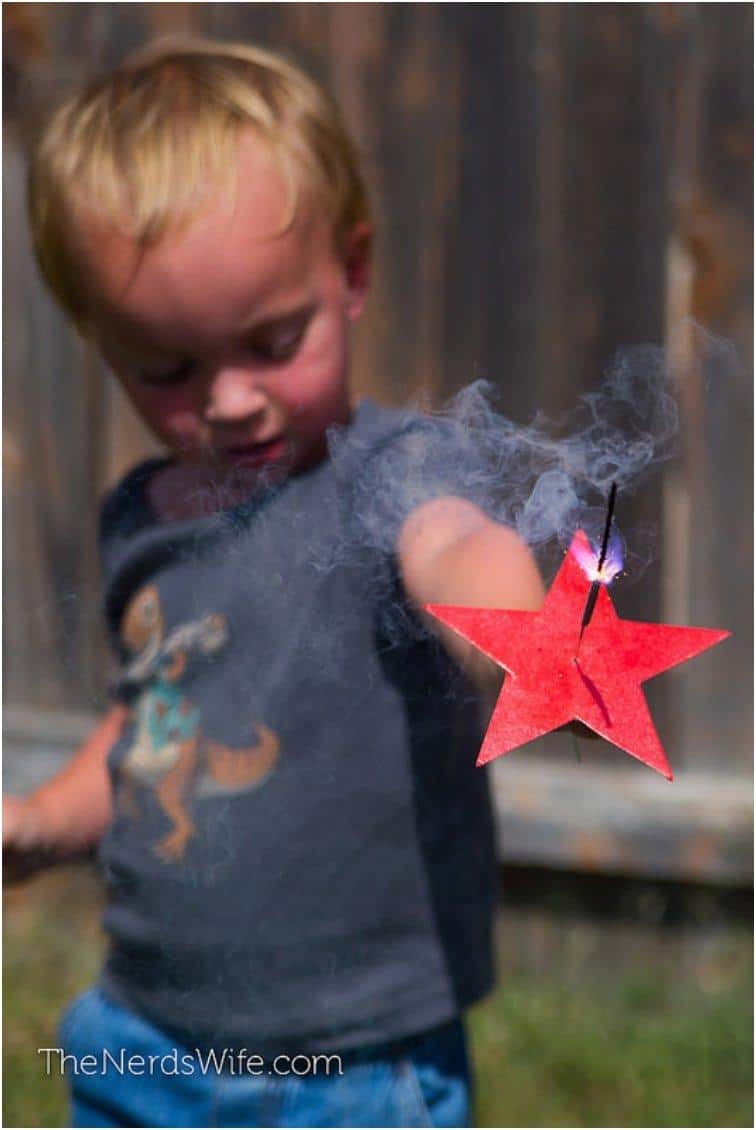 Tutorial via thenerdswife.com
4th of July Pinwheel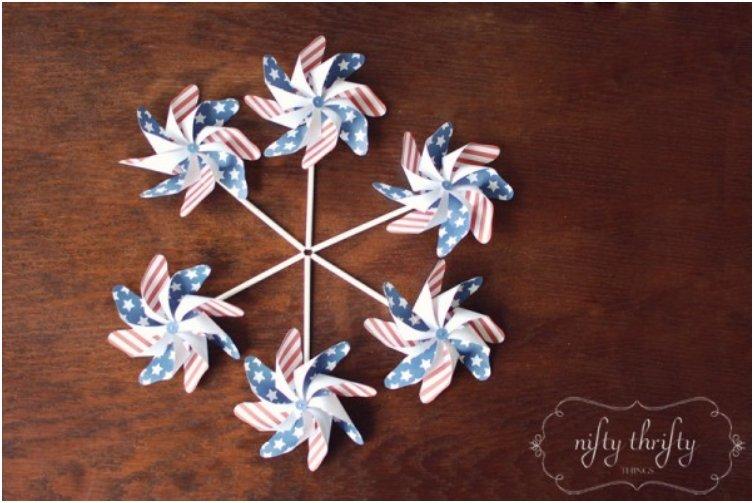 Tutorial via niftythriftythings.com
Iron-On Firework Pouches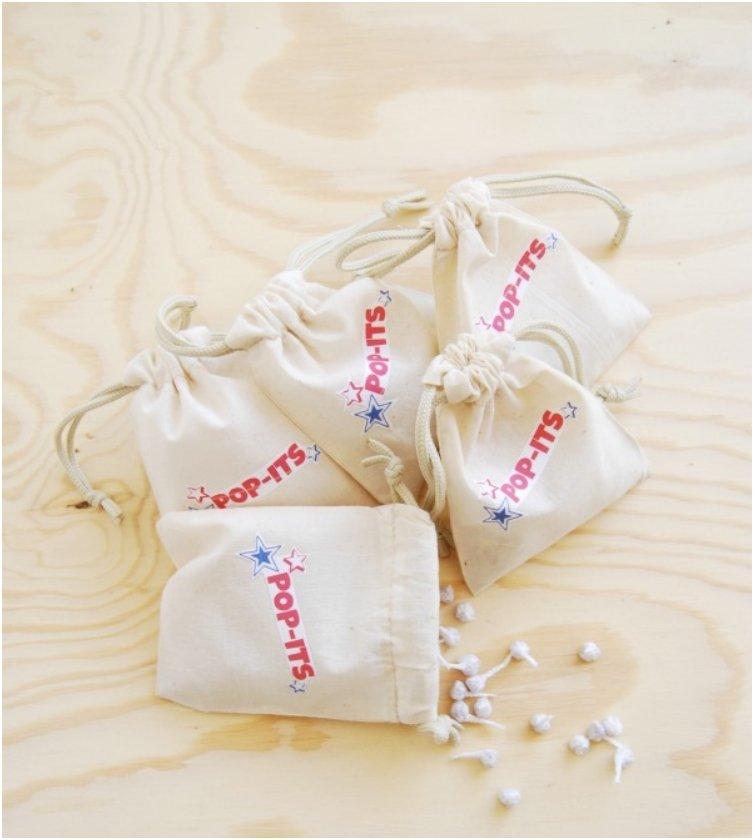 Tutorial via theproperblog.com
Handmade Windsocks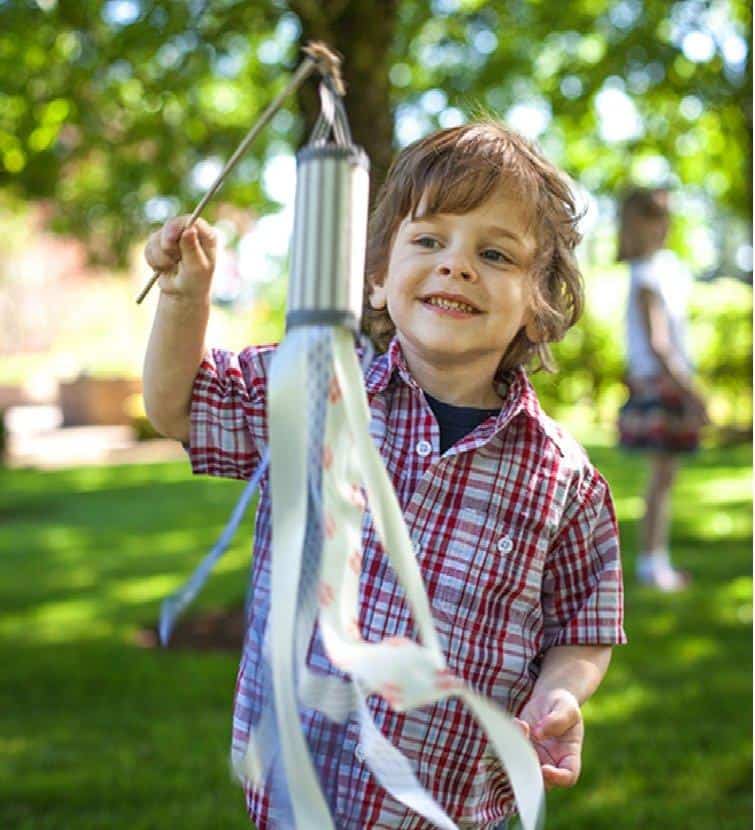 Tutorial via liagriffith.com
4th Of July Sparkler Favors
Tutorial via evermine.com
4th of July Balloons
Tutorial via designimprovised.com
Fake Sparklers for July 4th
Tutorial via brit.co
Have a safe and happy 4th of July.