Many people fear for the worst after hearing the word "surgery." Any medical operation can be nerve-wracking regardless of the severity of the health condition. One excellent example is laser eye surgery, and it's advisable to research and prepare ahead of time.
Put your mind at ease by preparing for the upcoming laser eye operation. Here are some helpful tips to help you get ready for the approaching eye surgery.
Weeks Before the Laser Eye Surgery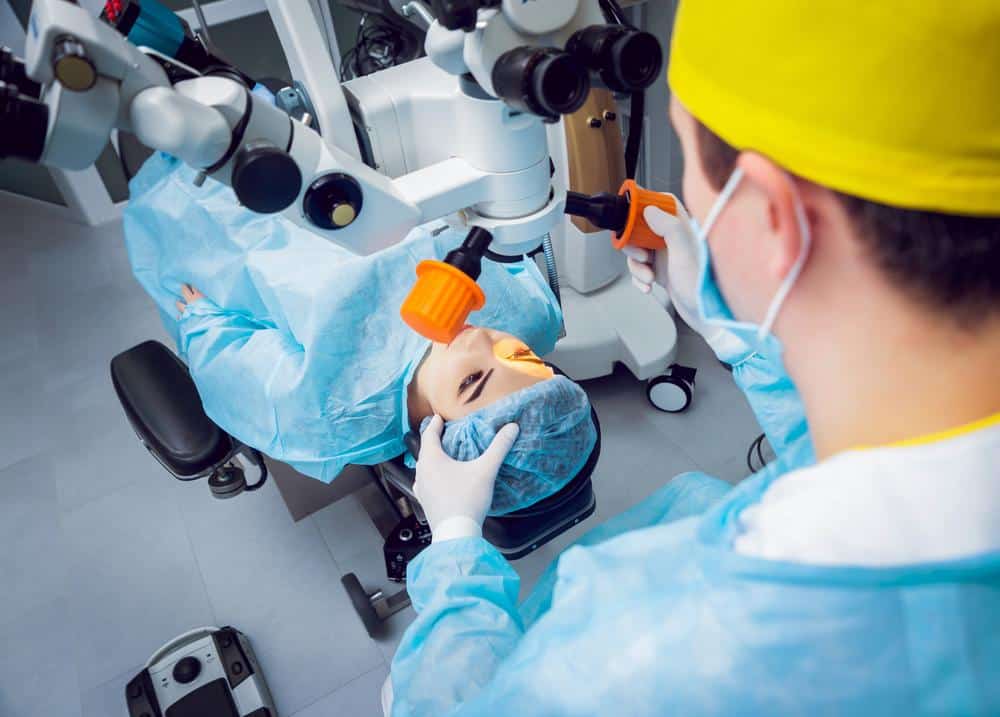 Unless it's an emergency operation, preparation should start weeks before the surgery. Feed your mind with correct pieces of information to help give you peace of mind when the date of the procedure arrives.
The following are a few methods to consider doing weeks before your laser eye surgery.
Ensure You're a Suitable Candidate
To know if you're an eligible candidate, have your eyes checked by a reliable eye doctor. Doing so will also help determine the appropriate laser eye operation. The eye care expert might do several tests, like vision and prescription testing, eye pressure, pupil dilation, and corneal thickness and mapping examinations. Many of these tests sound scary, but they're rather straightforward and painless.
If you're in Rochester, NY, you can find trustworthy eye doctors to help determine the right laser procedure for you. You can start your search by checking out this website.
Provide the Correct Information
When your doctor asks you about your medical history, don't stretch or leave out bits of the truth. The surgeon should be aware of every critical piece of your medical history. Don't attempt to hide specific pieces of information as it might lead to complications during and after the procedure.
For example, if you want to have Lasik surgery, you need to qualify for specific categories, such as:
Your pupils shouldn't be too large

You don't have a high prescription for eye care

You must be in an appropriate age group

You must be in excellent health
Failure to comply with the requirements by deceiving your doctor can lead to several health issues.
Switch from Wearing Contact Lenses to Eyeglasses
Consider wearing glasses three to four weeks before the operation if you're wearing hard lenses. Wearing contact lenses may alter the shape of the cornea. So, it might hinder the surgeon from taking precise measurements of your eyes. Instead, wear eyeglasses until the date of the laser eye procedure.
Otherwise, you can wear eyeglasses at least a week before the surgery if you've been wearing soft lenses.
On the Day of the Laser Eye Surgery
After religiously preparing for the eye operation, it's time to deal with the procedure. But, it doesn't mean you shouldn't take extra precaution hours before the surgery.
Consider the following things to do on the day of the operation to help ensure your laser eye procedure goes smoothly.
Don't Wear Any Eye Makeup
Keep your face devoid of any cosmetic products. Don't use any eye cream or apply eye makeup on the day of the laser vision correction.
Also, you should avoid using cologne or perfume as the chemicals in these products might adversely affect the operation.
Wear Comfortable Clothing
You need to relax as much as you can while the doctor operates your eyes. Wear clothing that helps bring that added comfort you might need. But, avoid wearing clothes made of shedding fabrics. Loose fibers or animal hair may interrupt the procedure and make it more challenging than initially intended.
It should come to no surprise for many people that you shouldn't be under the influence of alcohol hours before your laser eye surgery. Also, don't take medicines that have specific side effects like drowsiness.
Arrange for a Transportation to Go Home
Your eyes may need to recover from laser surgery, and it might make your vision blurry for the time being. Thus, it might be best to leave the car at home.
Arrange for transportation to help you reach your house safe and sound. Consider having a relative or close friend to drive you to and from the medical facility.
Conclusion
Proper eye health is essential to help people complete everyday tasks. But, your eyes might need to undergo surgery because of age and stress. If so, follow the tips mentioned above to help you prepare for the laser eye operation.
Also, try to be as calm as possible; aim to use the services of reliable eye surgeons to help put your mind at ease on and before the procedure.