Singapore has a unique energy that distinguishes it from other travel destinations. Just for starters, it's an island, city, and a country all in one. Singapore enjoys a tropical climate while also functioning and an important economic center on a global level which adds to the diversity in the cultural scene. With both modern fashion and historic charm, planning a photography vacation in Singapore is guaranteed to be a fun and successful experience. Whether you're a novice photographer or already have experience with vacation photography, Singapore should be top of your list for places to visit.
World-Class Architecture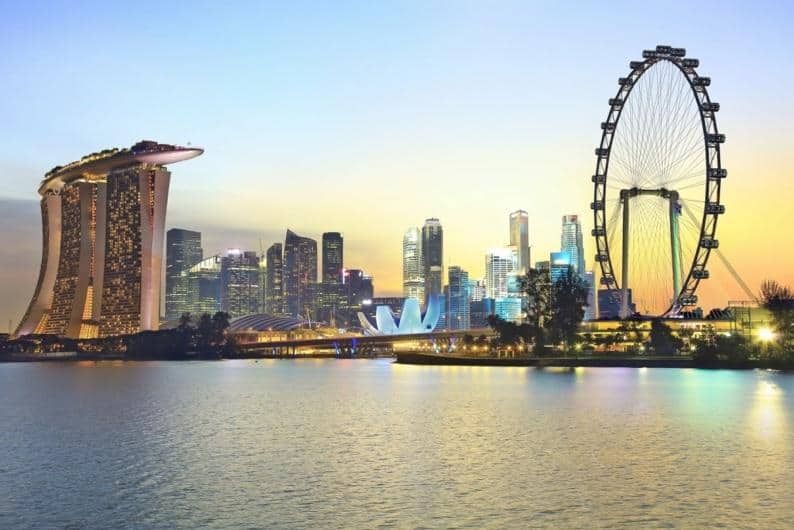 One of the things that makes Singapore so special is the incredible architecture. Even if you only took pictures of the Singapore skyline during your trip, you would still come away will well-rounded and spectacular photos. Some of the top sites to include are the double helix bridge and the Gardens by the Bay. If you want a birds-eye-view of all the important sites you can visit the Marina Bay Sands Skypark where tourists can enjoy the lofty vantage point that is perfect for a photography vacation in Singapore.
Explore the Natural Side
Singapore may be a bustling and busy city but that doesn't mean you have to miss out on nature and wildlife. Recognized as a UNESCO World Heritage Site, the Botanic Gardens of Singapore are an awe-inspiring place to visit. In the garden you can see an impressive collection of ancient heritage trees as well as the National Orchid Garden with a vast display of orchids from around the world. Photographers can enjoy the peace and tranquility of the bonsai garden as well as the numerous sculptures that decorate the park which make good additions to a photo shoot.
Go a Level Higher
While the Marina Bay Sands Skypark has a high viewpoint, it doesn't quite compare to the Singapore Flyer, an enormous observation wheel that has become an iconic landmark of the city. Take a ride to enjoy the view out over Singapore and beyond to some of the Indonesian islands as well as the Straits of Johor which is part of Malaysia. If you're afraid of heights, the Flyer probably isn't the attraction for you, but if you're a photographer craving that perfect vista shot, riding the observation wheel is a must-include on your travel itinerary in Singapore.
From the bustling streets of Chinatown to the historic colonial center, Singapore is full of fascinating sites and surprises around every corner. If you want to ensure that you have good photos of the important places and special moments of your trip, having a professional photographer like the ones from Localgrapher is a good idea. In addition to your own photos and adventures, you can benefit from having the advice of a local who knows the best attractions and activities based on the time of year you're visiting. Singapore is guaranteed to be an unforgettable experience, and having high-quality photographs is a great way to preserve these special memories in clear and accurate detail.