Stop what you are doing because this no-sew hack will fix the hole in your best T-Shirt.
We can be clumsy and careless sometimes. The worst thing is when you don't remember when you made this hole. You can wear it without noticing until it catches the eye of your friends or family.
Wait. Don't throw it away right away.
I think I have the solution for this problem. No, I won't tell you to sew it because that fix is still vivid.
It's time to repair the garment and bring it back to a wearable condition. It will take you 10 minutes, but you are going to love this no-sew hack.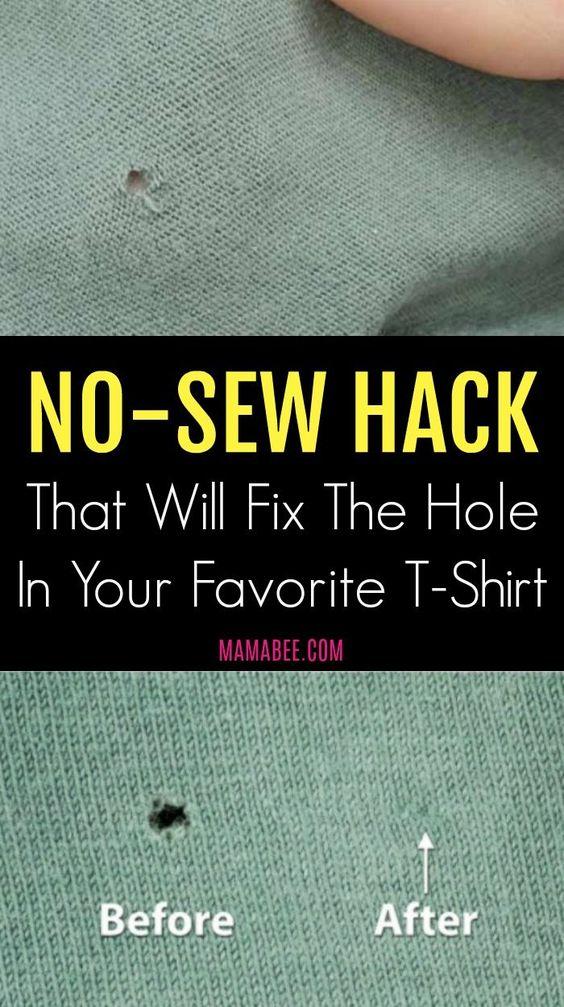 All you need for this hack to work is:
A damaged shirt with a pinhole (5 mm or less)
Iron
Ironing Board
Cutaway stabilizer
Fusible bonding web
Parchment paper
Spray bottle with water
Semi-iridescent pressed cloth
The host, Toya, will explain everything you need about this method. The no-sew hack is easy, and I bet you will try it on all t-shirts available in your closet.
If you don't have any, you should bookmark this video for just in case something like this happens.
Don't forget to share this with all of your friends.
READ NEXT: A Toothpaste and Its 20 Amazing Hacks
Source: TipHero