A room's look can be drastically altered, without breaking the bank, by installing new flooring.
Attractive, durable, and quality floors increase property value and can add elegance, spaciousness, cleanliness, and warmth to a home.
Newly installed flooring has the ability to make the entire residence seem modified and modern. The right flooring has the power to transform a space from being dark and gloomy to light and playful, or from drab and bland to cosy and inviting.
The following information provides details on new floor costs, home valuations in relation to new floors, and tips for getting the most from your flooring investment.
Will New Floors Increase My Property Value?
A lot of homeowners are taking advantage of the current real estate boom and cashing in on the selling of their homes. Many of these sellers are seeking out the most cost-effective strategies to raise the overall value of their properties and wondering if the flooring is a good option.
According to HomeLight, a home's value can go up by 10 to 54 percent when new flooring is installed. Better yet, if a property has new flooring, buyers are willing to make a higher offer.
On the flip side, those same buyers said if the home's flooring is dated, unclean, or unsightly, they would be hesitant to make an offer. This is a major reason why home builders of higher-end new homes like Terrata Homes are including upgraded flooring in the base price of the homes they sell.
Continue reading to see how new flooring boosts the value of your house, including which varieties are the best long-term investments.
3 Floors Add the Most Value to a Home
Now that we know flooring is a good option for various home upgrades that add to the property's value, let's take a look at which types of floors are best in regard to price and perceived value.
#1 Hardwood
It's no surprise that hardwood flooring is at the top of the list as it has always been a popular option with homeowners and it continues to be sought out in today's market.
Real estate professionals say that houses with hardwood floors are easier for them to sell and for more money, according to a poll done by the National Wood Flooring Association.
According to a 2013 poll by the National Association of Realtors, 54 percent of buyers were ready to spend extra for houses with hardwood floors. Another NAR survey in 2019 showed new wood flooring was the fourth most popular home feature for attracting prospective buyers, behind kitchen renovations and HVAC system upgrades.
#2 Wood Finish Ceramic & Vinyl
Natural hardwood is a timeless flooring choice, but it isn't for everyone. It's expensive in comparison to ceramic and vinyl, plus it's easier to scratch and stain. Furthermore, if you want to keep your hardwood floors looking like new, they need a lot of upkeep.
Wood-look plank flooring is a great, more affordable alternative that combines the appearance of hardwood with a slew of other advantages. In recent years, vinyl and ceramic have become more popular options among homeowners.
With ceramic and vinyl wood planks, homeowners get the same sleek, beautiful aesthetic of wood, without the hefty price tag, which means the property can have a similar return on the investment.
#3 Tile
Tile is a great flooring option for a number of reasons. It's affordable, comes in countless colours and shapes, plus it can be made from a number of high- and low-end materials.
Tile will increase the value of your property if it is a modern and trendy design, properly installed, and complements other fixtures of the home.
As reported by HomeLight, real estate experts agree that hard surfaces boost the attraction and, in turn, the value of a house more so than carpets. In the same study, experts share that room-to-room uniformity is equally important.
How Much Do Hardwood Floors Cost?
Hardwood flooring prices vary depending on the kind of wood, plank width, colour, and style.
When shopping for hardwood flooring, understanding the many alternatives and how they affect the price can help you stay inside your budget. The typical cost of hardwood flooring ranges from $2,493 to $6,754, with a national average of $4,540.
When figuring out hardwood flooring costs, many variables come into play, with the average cost ranging from $2,493 to $6,754, with the national average being $4,540, or nearly $8 per square foot.
Materials typically cost between $6 and $12 per square foot, with high-end work costing anywhere from $13 to $25 or more.
Materials will account for 50 to 75 per cent of your budget, with labour accounting for the remainder.
Some hardwood flooring companies include the removal of existing wood flooring or carpets in the price of installation and trim, while others may charge extra.
How Much Do Vinyl Plank Floors Cost?
The average cost of installing 1,000 square feet of vinyl plank flooring is $5,500 to $8,000.
When properly laid, vinyl plank flooring costs $4 to $12 per square foot. The average cost of installing good-quality, water-resistant or waterproof plank flooring is between $5 and $8. This means that the average cost of 1,000 square feet of vinyl plank flooring laid is between $5,500 and $8,000.
The most significant expense element is the flooring. Vinyl floors are reasonably priced, starting at about $1.50 per square foot. Higher-end vinyl plank floors range in price from $6 to $8.00 per square foot.
Installation labour costs vary from around $1.50 per square foot for simple installs, to $4.50 per square foot for more difficult operations that involve a lot of cutting and pruning around obstructions.
Depending on the intricacy of the job, removing and disposing of old flooring might cost anywhere from $2.00 to $4.00 per square foot. Expect to pay an additional $3 to $5 per square foot if the subfloor has to be rebuilt.
How Much Do Ceramic Plank Floors Cost?
A 300-square-foot room, wood-look tile flooring installation costs $3,900 on average.
You may spend as little as $1,350 for a small project or as much as $15,000 for a bigger one. Depending on the design and material of the tile you pick for your project, you'll pay anywhere from $0.50 to $35 per square foot.
Wood-look tile, like other forms of ceramic tile flooring, has a broad variety of prices. Standard wood-look tile costs between $0.50 and $15 per square foot. However, expenses rise based on the design and features chosen.
Ceramic wood-look tile costs $2 to $8 per square foot on average for homeowners. Expect to spend between $4 and $12 per square foot for porcelain wood-look tile.
Slip-resistant tile with an embedded wood finish costs $2 to $20 per square foot, whereas outdoor porcelain wood tile can be as much as $35 per square foot.
Labour for tile flooring installation ranges from $4 to $15 per square foot, depending on the reputation of the contractor and the cost of living in your region. However, most homeowners spend an average of $5 per square foot on labour alone when installing wood tile.
How Much Do Tile Floors Cost?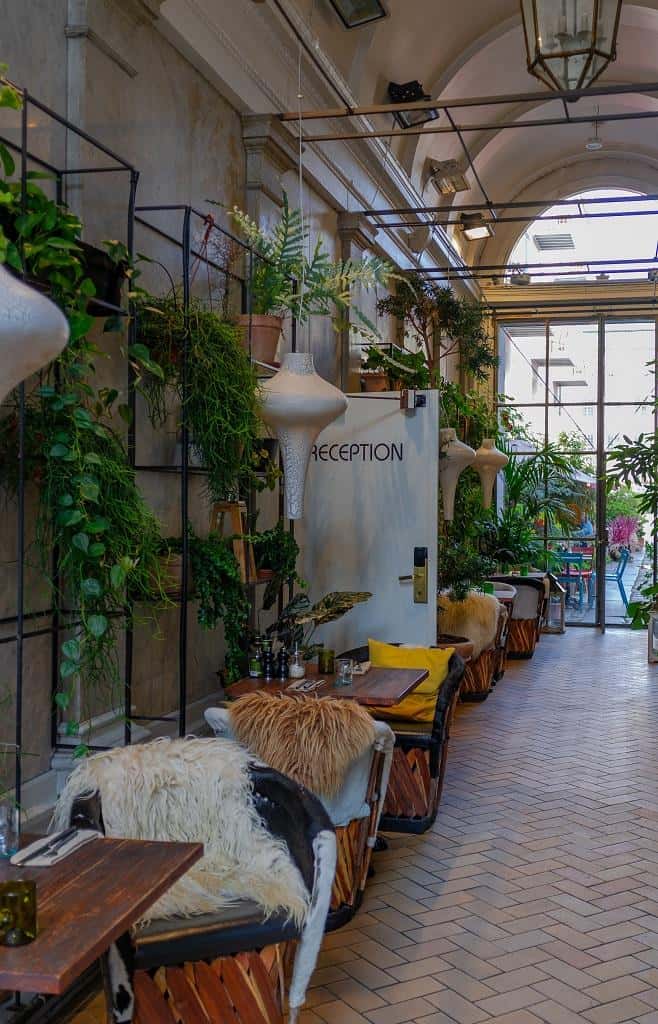 Tile flooring is available in a wide range of sizes, shapes, colours, and textures. The cost of tiles varies, with prices ranging from $1 to $20 per square foot.
Most homeowners choose a glazed ceramic tile that costs between $2 and $4 per square foot. It's inexpensive, and the hard surface glazing comes in an almost infinite number of colours.
Professional installation costs $5 to $10 per square foot, depending on the amount of prep work, bringing the total cost to $7 to $14 per square foot.
Installing a tile floor in a 150-square-foot space costs between $1,000 and $2,100. Decorative trim pieces and intricate designs will increase the cost, both in terms of materials and labour.
Conclusion
While it's difficult to say which type of flooring, besides hardwood, adds the most value to a home, buyers clearly prefer hard surfaces to carpets. So, if you're looking for a low-cost carpet replacement, vinyl is the best option.
During house showings, flooring, like walls and other surfaces, should look their best.
Finally, before making the choice to upgrade your flooring, get a real estate pro to assess if the floors need to be replaced at all. You may be able to repair or restore them for far less money while keeping the same level of appeal as new flooring would.
Pic credit: Photo by Jolene Hardy and Mihai Moisa