In our lifetime we gather many silly little things that have special place in our hearts. They can be souvenirs from the best holiday in our life, a gift from a dear person, a framed photograph or it can just be some ordinary object we think is nice and like to put it in a place we can look at it all the time, like on a shelf.
When it comes to decorating, sometimes the shelf we use can be as important as the things it will hold. Shelves can come in many forms and can be made from different materials, so we have when choosing one we have to keep in mind the place we are going to hang it in. Putting the right shelf in each room contributes to the overall feel of the room.
If you wish to create your own display stands here are 23 easy tutorials for absolutely lovely shelves appropriate for any room of your home. Made from recycled materials or build from scratch, you will definitely want these shelves in your room.
Industrial Piping Shelves
Tutorial via designdininganddiapers.com
Pegboard Shelving System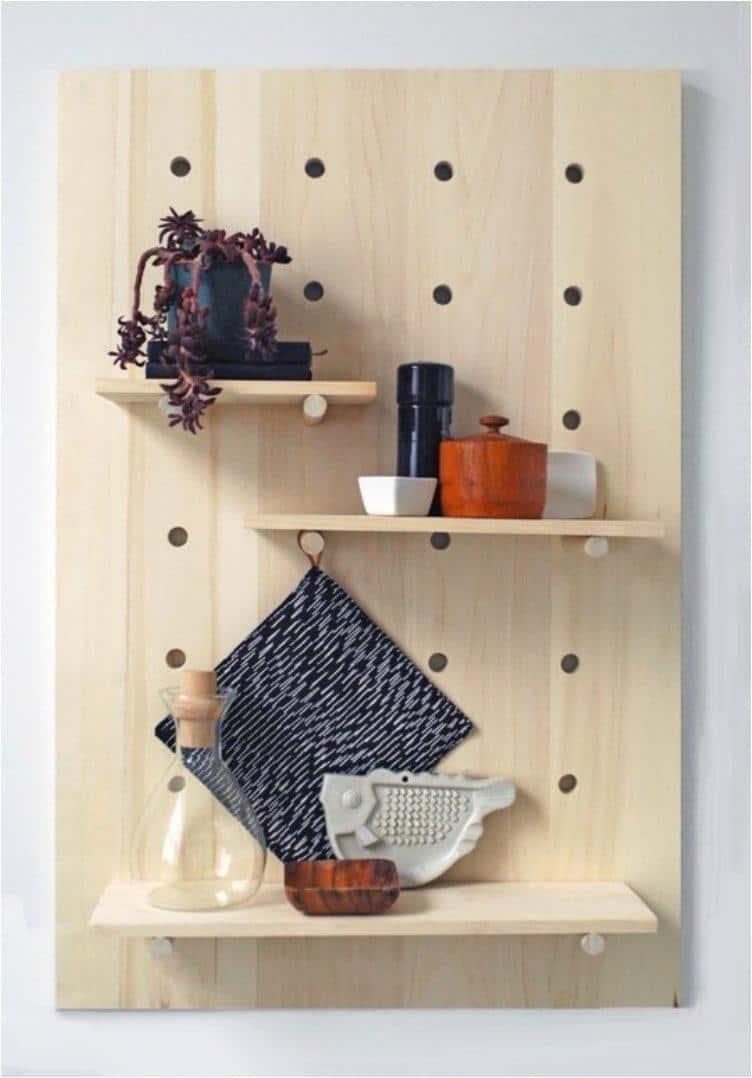 Tutorial via apartmenttherapy.com
Secret Floating Shelf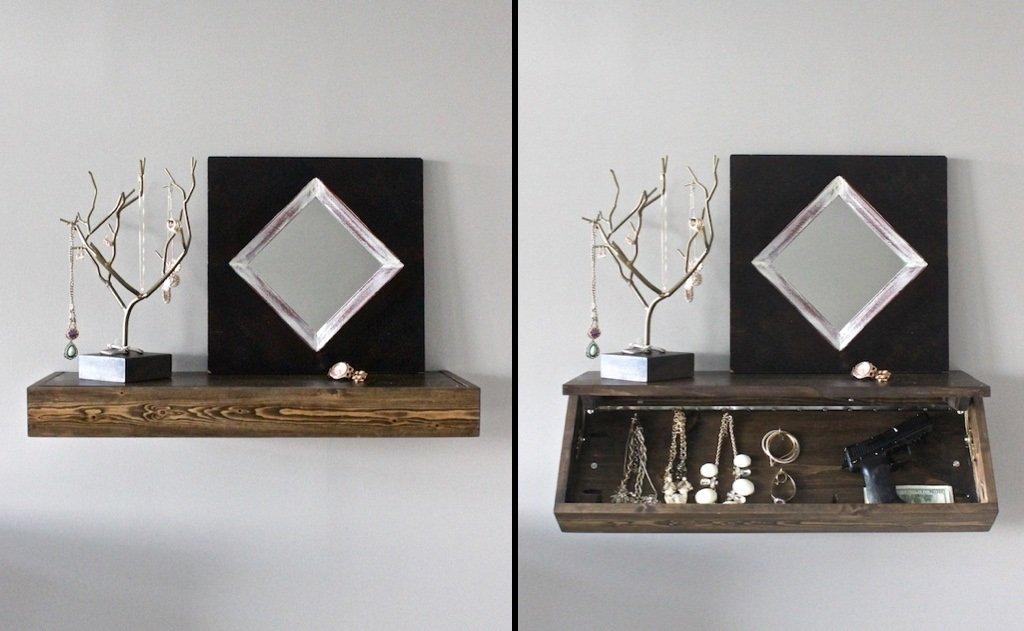 Tutorial via rogueengineer.com
Guitar Shelf
Tutorial via diybudgetgirl.com
Sloping Wooden Shelf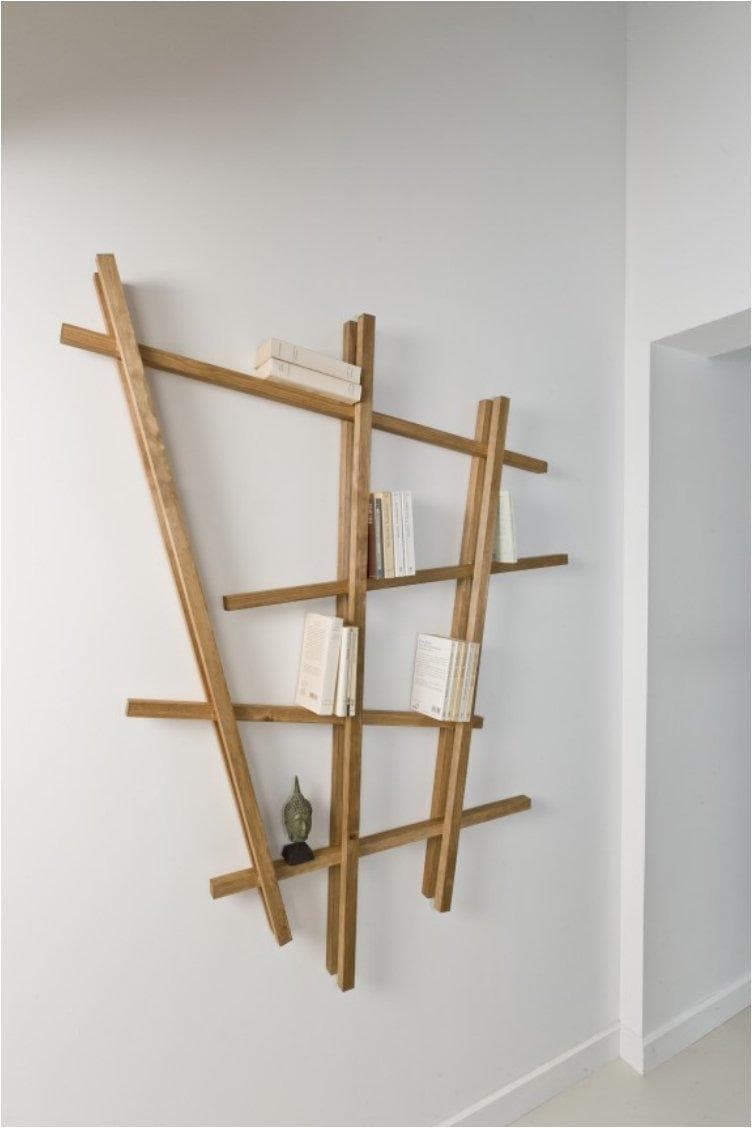 Tutorial via homestory.rp-online.de
Decorative Pallet Shelf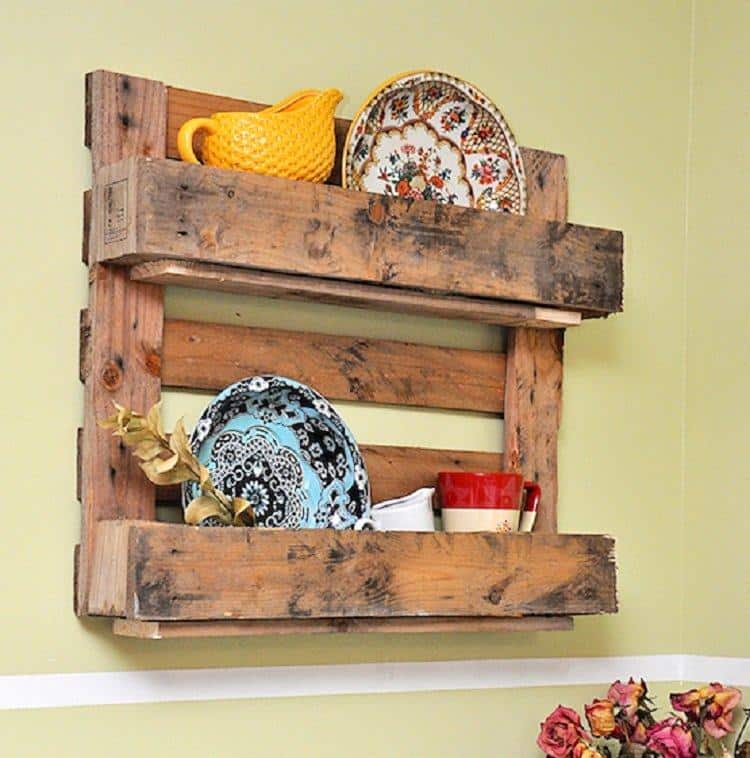 Tutorial via diycandy.com
Wooden Box Shelf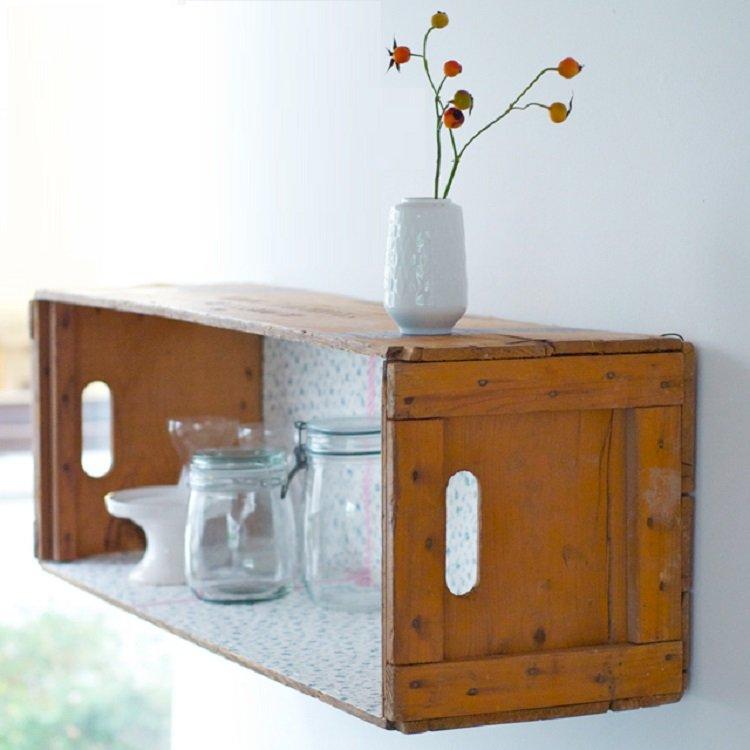 Tutorial via johannarundel.de
Bathtub Shelf
Tutorial via snippetsofdesign.com
Copper Shelves
Tutorial via vintagerevivals.com
Round Floating Shelves From Cake Tins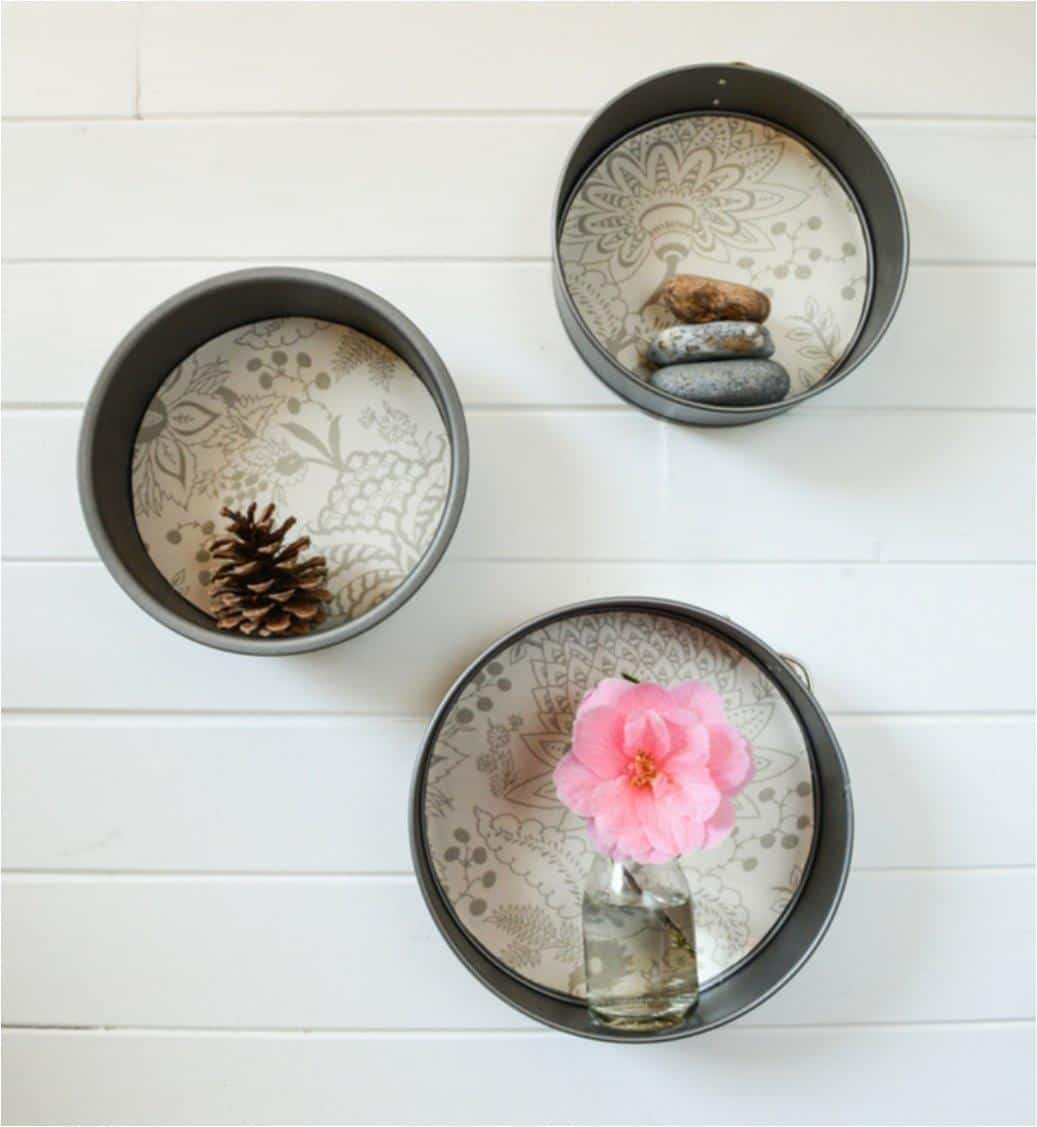 Tutorial via vickymyerscreations.co.uk
Hanging Glass Jar Shelves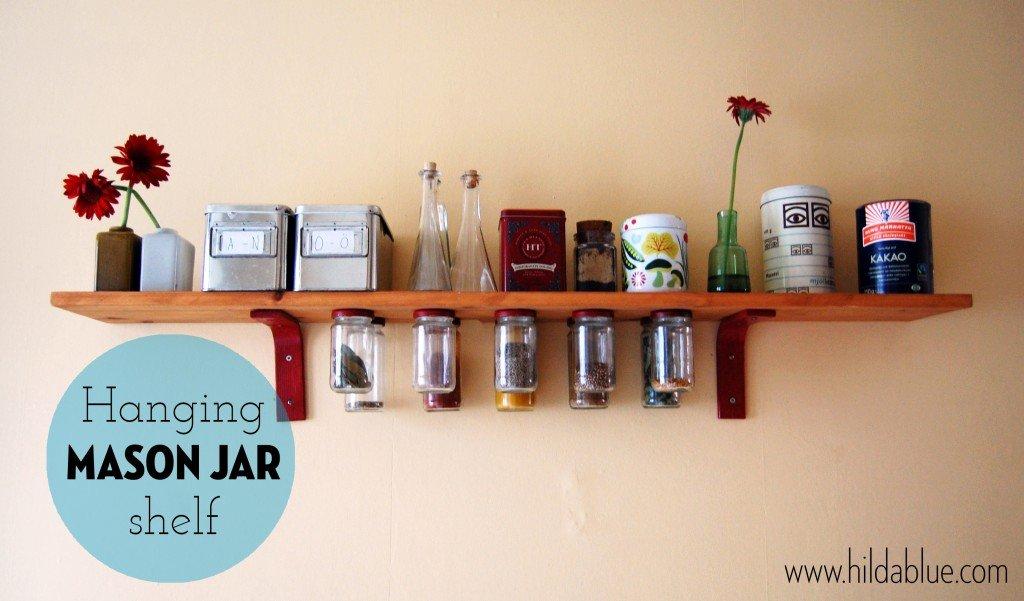 Tutorial via hildablue.com
Faux Hanging Pink Ombre Shelves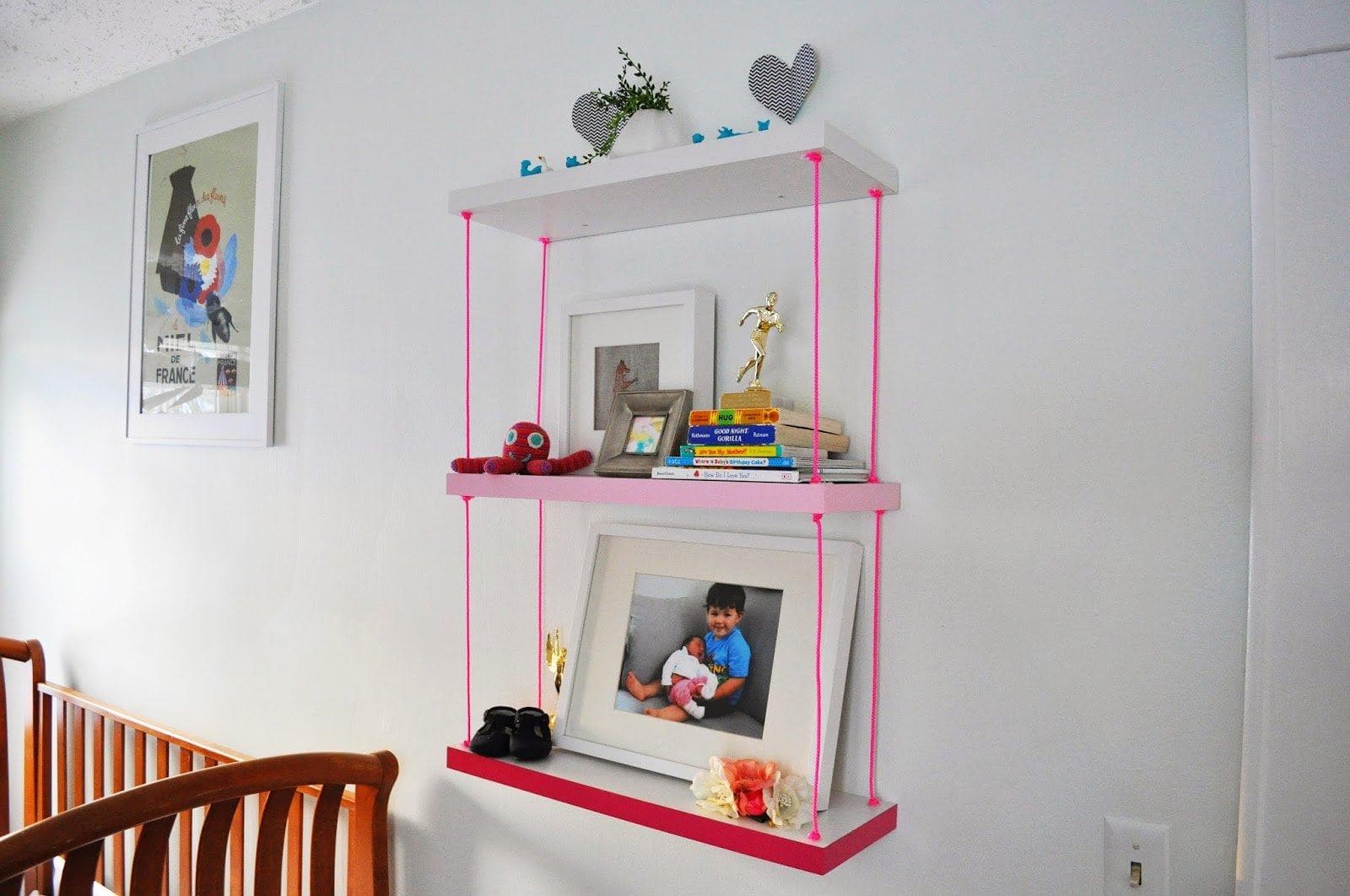 Tutorial via ducklingsinarow.com
Modern Industrial Wood Slice Shelf
Tutorial via girllovesglam.com
Floating Corner Shelves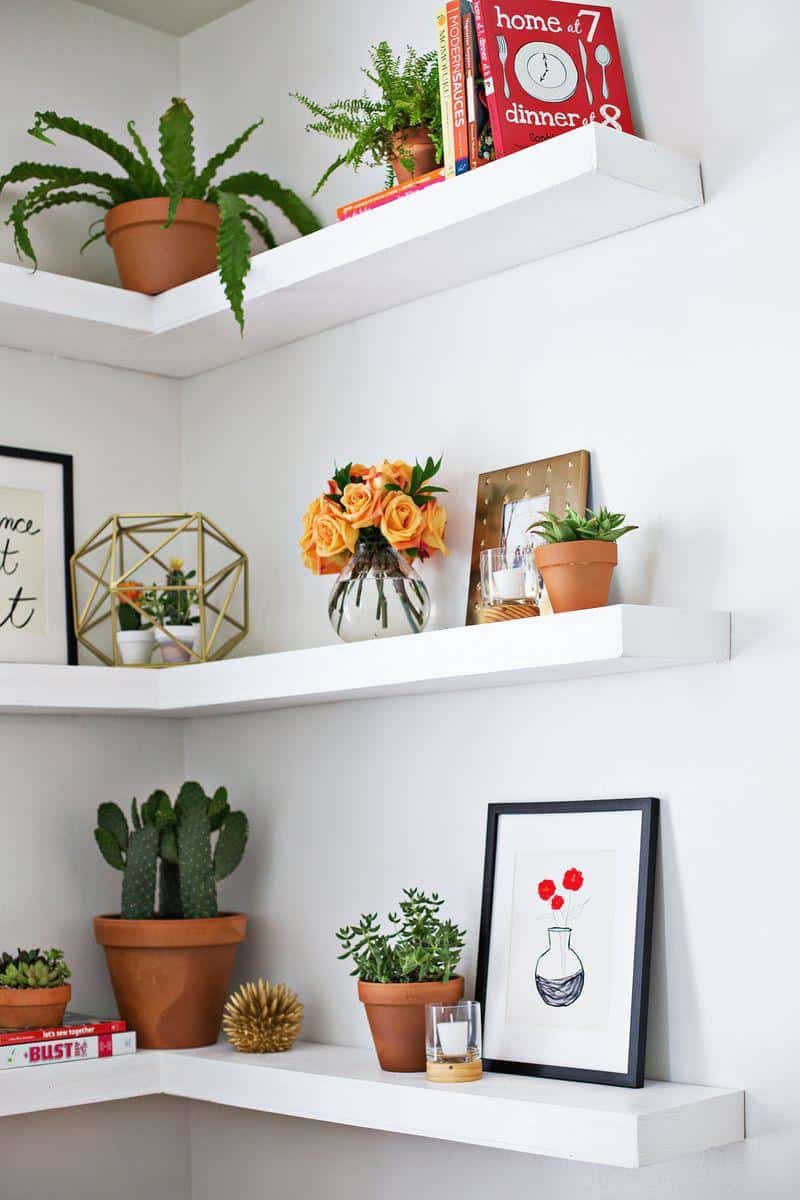 Tutorial via abeautifulmess.com
Circle Shelf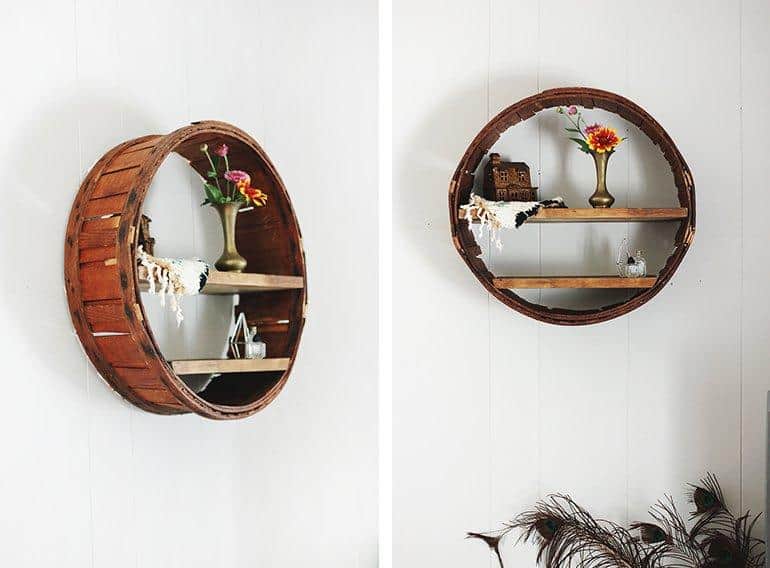 Tutorial via themerrythought.com
Skateboard Shelves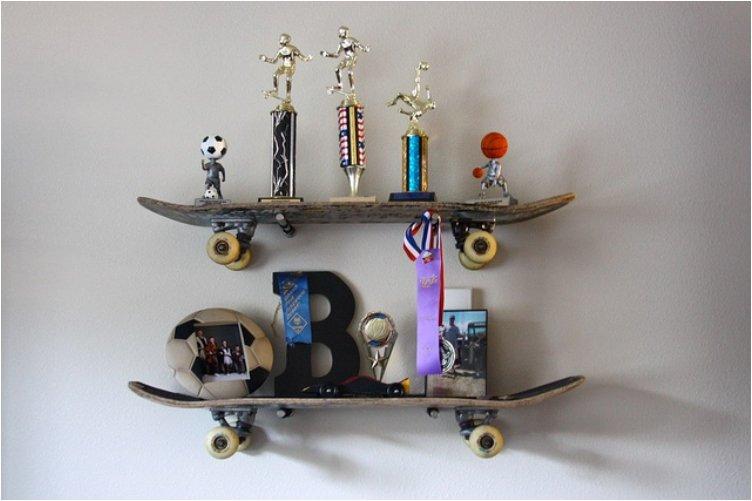 Tutorial via beingbrook.com
Book Shelves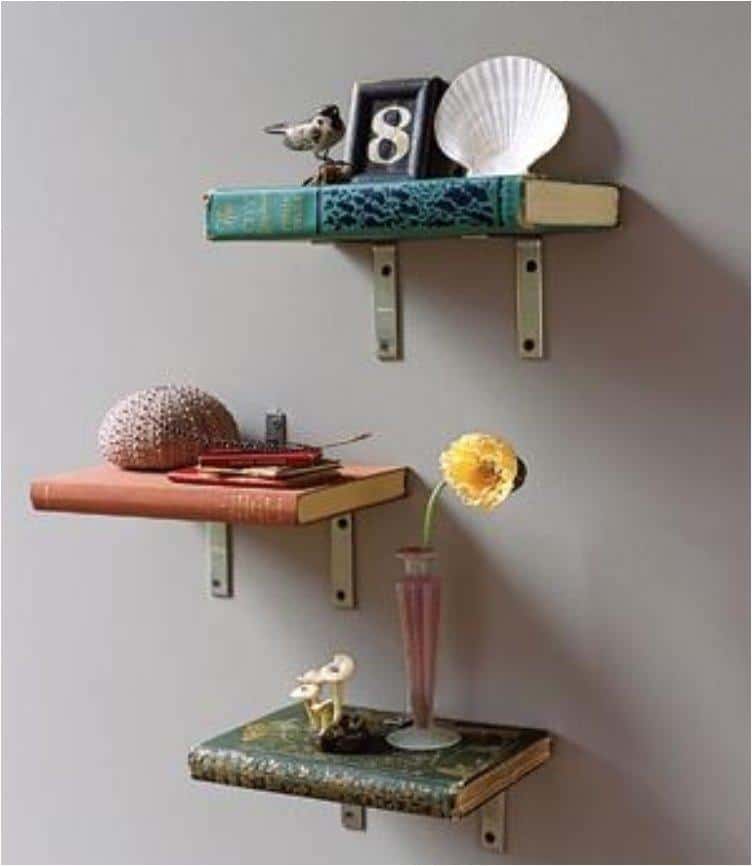 Tutorial via realsimple.com
Wooden Honeycomb Shelves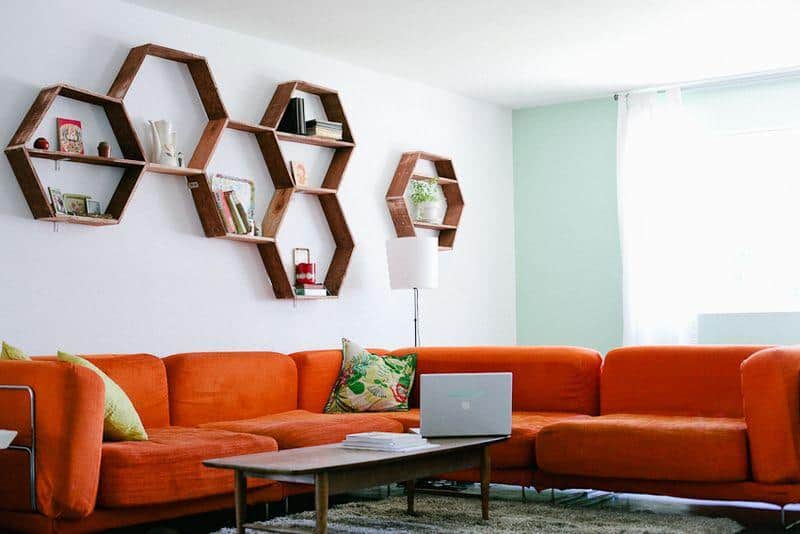 Tutorial via abeautifulmess.typepad.com
Shelves with Belt Straps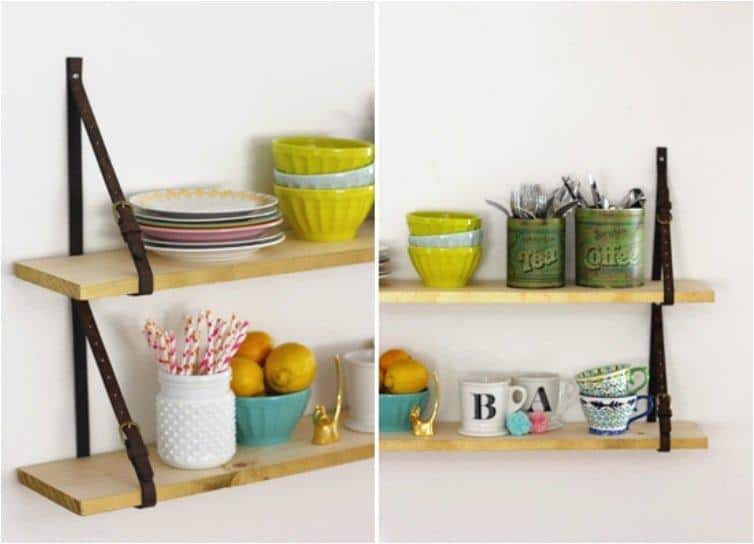 Tutorial via athomeinlove.com
Mini Copper And Marble Shelves
Tutorial via themerrythought.com
Five Dollar Pottery Barn Knock Off Selves
Tutorial via oldhousetonewhome.net
Hexagon Shelf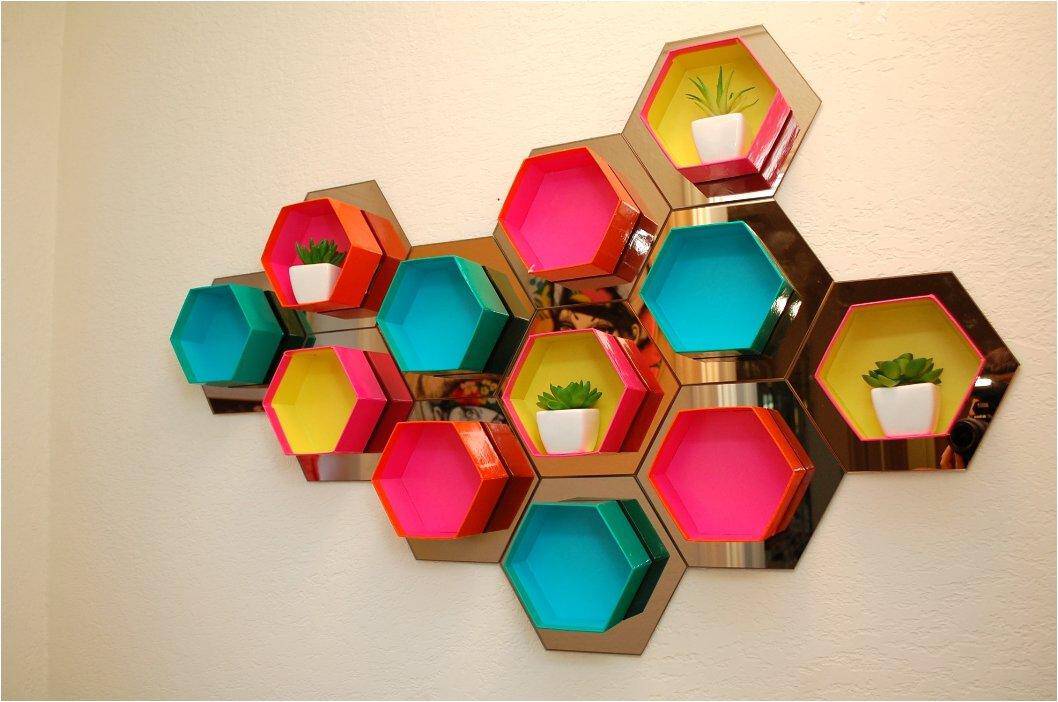 Tutorial via jenniferperkins.com
Wooden Triangle Shelves
Tutorial via whimsydarling.com or themerrythought.com
Now you can display your souvenirs and ornaments with pride.
Like this post? Share it with your friends using the sharing buttons below.
Thank You!