You're in the market in search of a table or two. You need a coffee table, a work desk, a centre table, a shelf, and on and on. What if we told you that at Costoffs, there's a certain product that ensures you can buy all these by simply buying just ONE product? Sounds crazy but it's true. Let's see what we've got here. You see, gone are the days of overstuffing the house with excessive furniture. People now look forward to the latest products that can guarantee a way of saving space without losing any function. One of these is the Costoffs Modern Lift Top Coffee Table.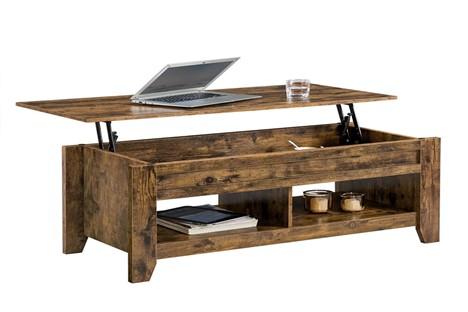 Boasting a solid table construction, you are guaranteed a product with long-lasting stability, sturdiness, and water resistance.
The Costoffs costless Lift Top Coffee Table provides unrivalled versatility that gives your living room and office that extra edge. All you have to do to get one of these is to check out the website and add this masterpiece from Costoffs to your cart.
We can't possibly leave without talking about the company behind the ingenuity of the Lift Top Coffee Table.
About Costoffs
In 2020, Costoffs was founded as an e-furniture brand that focuses on home and office furniture. They are simply dedicated to the production of reliable furniture with versatile uses and timeless looks, all at a reasonable price.
They also promise to deliver to their customers, the best products shipping experience at an affordable price.