Detox, yoga, massage, nutrition lectures, green juices and new habits – there are many detox centers in the world where you can get healthier both with your body and mind.
Vacation in the detox center is an opportunity to get rid of the accumulated stress and extra weight, to erase the tension from your face, add courage, ease and gain inspiration for a new lifestyle. Some centers focus on weight loss, while others in a few days help to forget about chronic diseases. Here are some outstanding detox destinations from around the world. With a rental car, you can reach any of them quickly and comfortably.
Hippocrates Health Institute – Florida, United States
Features: body and mind cleansing, health nutrition
Course duration: 1-3 weeks, 1-day workshops
https://flic.kr/p/6c7kEG
(photo by hippocrateshealthlifestyle)
The Hippocrates Health Institute is a leader in natural and alternative treatment. Here you'll find not only cleansing, but also lectures on how to help your body cope with illnesses.
You can easily reach the institute by car. Rent a car from Easirent Fort Lauderdale airport and you will get to your detox destination in less than an hour. The Hippocrates Health Institute is situated about 50 miles away from the FLL airport.
It's believed that a person needs 3 weeks to change his habits. Thus, the Health Institute offers a 3-week life transformation program including the ultimate transition to a healthy lifestyle and a relaxation in the South Florida rainforest.
Viva Mayr – Austria, Klagenfurt
Features: deep detoxification of the body, restarting the metabolism and developing a personal plan for a healthy life
Course duration: 2 weeks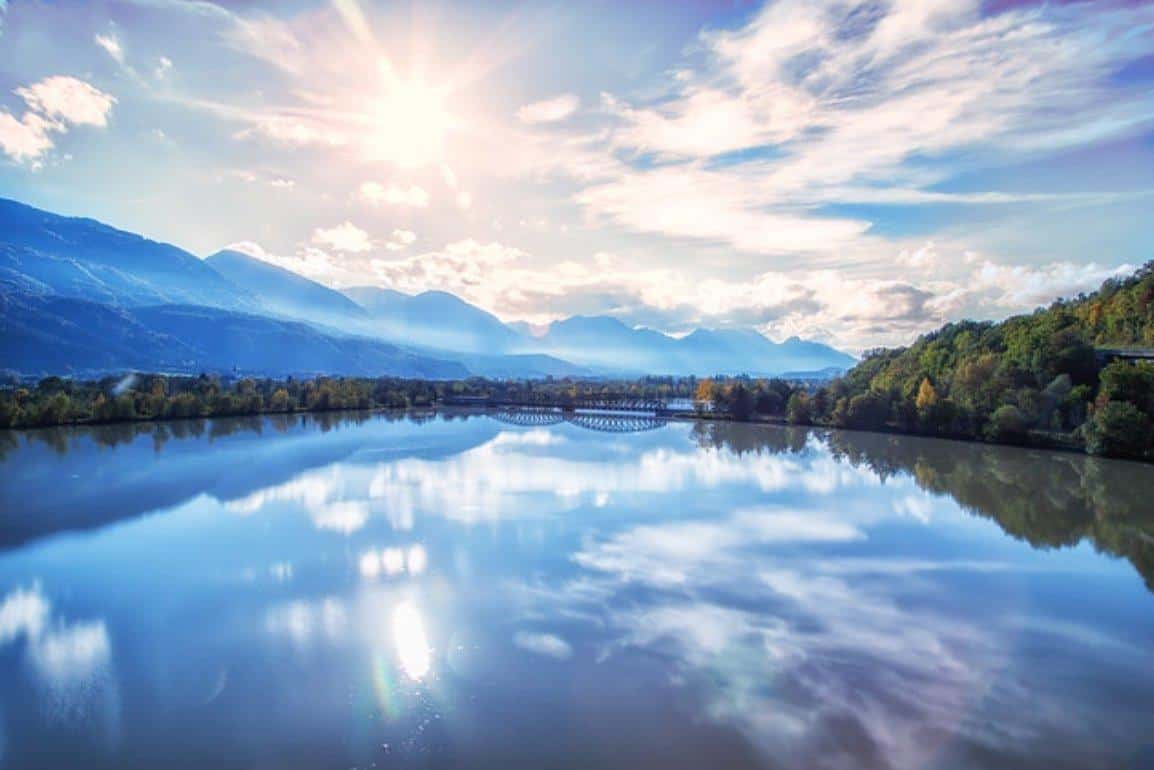 https://flic.kr/p/gBEZE8
(photo by Daniel Waschnig)
Viva Mayr Clinic is located in the Austrian region of Carinthia, on the shores of Lake Wörthersee. The water is so clean that you can drink it right from the lake.
The clinic itself is a 5-star hotel with modern rooms with huge panoramic windows and idyllic landscapes, as well as a spa. Health programs are aimed at weight reducing, stress relieving, cleansing the digestive system and include developing an individual nutrition plan based on detailed testing of the body for reactions to various foods.
After leaving Carinthia, you will have new gastronomic habits, answers to questions about the causes of ailments and a nutrition program developed especially for you.
SwaSwara – Gokarna, India
Features: cleansing the body according to the principles of Ayurveda, as well as yoga, massage and meditation
Course duration: 1-3 weeks
https://flic.kr/p/7WUrXk
(photo by Simon Hare)
SwaSwara offers eco-friendly rest on the shores of the Indian Ocean and wellness programs based on the techniques of naturism and Ayurveda. The weekly program includes individual meals developed by a doctor with regard to the constitution and Ayurvedic diagnostics, as well as massages, yoga, meditation, art therapy and workshops on cooking vegetarian dishes from the local chef.
A 2-week detox program begins with a week of detox on juices. It's possible to take a 21-day course of Panchakarma retreat. You will back home with recommendations for further lifestyle and nutrition, and a table of products that should be included or excluded from the diet.
Sha Wellness Clinic – Alicante, Spain
Features: weight loss programs, macrobiotic nutrition and various types of physical activity on the shores of the Mediterranean
Course duration: from 1 week, 1-day programs without accommodation in the clinic are available
https://flic.kr/p/7Wqcnk
(photo by dori y nemo)
Sha Clinic specializes in macrobiotic principles. The doctor determines the individual macrobiotic nutrition program, while the chef Pablo Montoro, who previously worked with the world famous chef Ferran Adria is responsible for the kitchen.
The clinic is located on the Costa Blanca, in a zone with an excellent climate. The whole area is surrounded by mountains and adjoins to a nature reserve, which means this is a great place for cleansing procedures. Cycling, Nordic walking, yoga, Pilates and much more activities will complement your recovery program.
We Care Spa – California, USA
Features: juice cleansing, lymphatic massage, yoga and breathing practices
Course duration: 3-8 days
https://flic.kr/p/a4eHZT
(photo by Miami by Night)
In America, people know about the consequences of living in an overpopulated metropolis – these are constant stress, anxiety, tiredness and fatigue, and as a result, poor nutrition. We Care Spa promises to change your life in just 8 days by using detox juices. You are offered to stop eating solid food and release energy, which is usually spent on its digestion, in order to give the body a rest and the fastest way to get rid of all toxins. Lymphatic massage pushes the body to even deeper cleansing. Yoga, meditation and breathing practices will help achieve powerful results.
Palace Merano Espace Henri Chenot – Merano, Italy
Features: detoxification, recuperation, weight loss and beauty care programs
Course duration: 6 days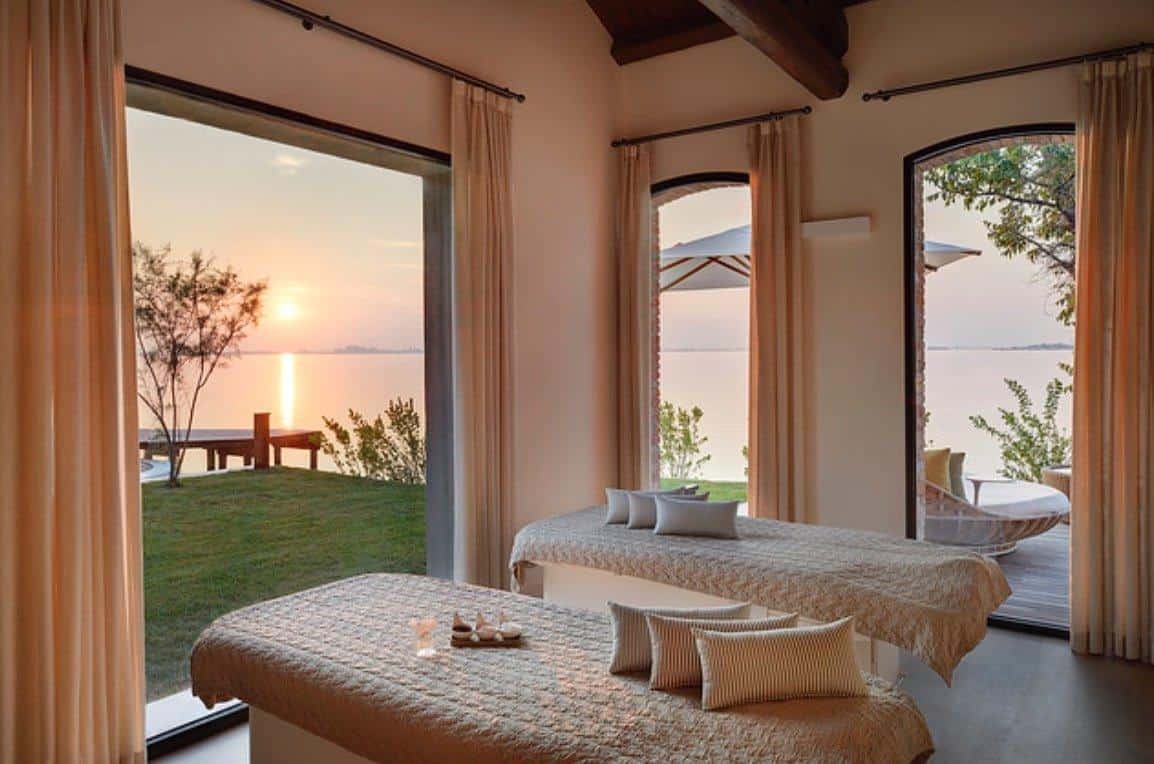 https://flic.kr/p/WJRV84
(photo by Des Langkilde)
The detox program involves a special diet aimed at removing toxins from the body and weight reducing. The doctor assesses the degree of contamination by toxins, visceral-to-subcutaneous fat ratio, as well as makes bioenergetic examination, after which a consultation with a nutritionist takes place.
As a result, treatment with cellular resonance and energy massages is prescribed. Also, you get fitness practices and a diet menu designed specifically for you.
Tree of Life by Gabriel Cousens – Arizona, United States
Features: green juices, organic food, the complete transformation of the body
Course duration: 10-24 days
https://flic.kr/p/6PSaE8
Green juices are the daily diet of all guests. Detox programs are accompanied by panoramic mountain views, 100% organic food, acupuncture, lymphatic drainage and other procedures that will help your body get rid of toxins.
In addition to detox programs, there are special courses for diabetics and a program for the complete transformation of the body. The 21-day transformation course includes a week with green juices, meditations, and yoga classes.
During the second week is the study of psychological and spiritual experience, as well as the liberation from everything that prevents to be free in this world. On the third week, there is a transformation of food habits, and the concept of conscious nutrition is formed. All this time, meditation, yoga and spiritual conversations continue.