Santa Barbara is a perfect destination city if you're looking for sunshine, unique architecture, and upscale shopping. However, you may need to plan some things differently if you're bringing the entire family. Fortunately, there are plenty of things to do in Santa Barbara with kids.
Stearns Wharf
One of the classic spots to visit in Santa Barbara, Stearns Wharf is full of family-friendly activities. You can go shopping along State Street, visiting some of the most popular and unique shops in the area, or enjoy a meal at one of the most popular restaurants in the city. You could also simply go for a walk, and marvel at the views; you can see both the Pacific Ocean and the Santa Ynez Mountains along the way. You can also take your kids to the Ty Warner Sea Center—an interactive natural history institution with opportunities for your kids to gently touch sea creatures like urchins, anemones, sea stars, and even sharks.
The Santa Barbara Farmers Market
One of the best ways to spend time with the family is with an outdoor picnic, and with the Santa Barbara Farmers Market, you'll have a delicious assortment of local, fresh foods to choose from. Stroll down State Street on a Tuesday afternoon and pick up some goodies your kids will love, then visit one of Santa Barbara's many natural landscapes to eat them together.
The Santa Barbara Zoo
The Santa Barbara Zoo is located at the top of a small hill, with a lake on one side and the Pacific Ocean on the other, making it a beautiful place to see live animals and interactive exhibits. Kids will love the impressive wildlife on display, and if they get tired walking around, there's a train that you can ride anywhere else in the park. You can also have a picnic in one of the many grassy areas.
The Santa Barbara Museum of Natural History
The Santa Barbara Museum of Natural History doesn't get much attention because it's somewhat hidden behind the mission area. However, it has some impressive exhibits that the kids are sure to love, including dinosaur skeletons and preserved animals from the coastal area. There's also an outdoor nature path, which can be great for discovering new plants and staying active.
Inspiration Point
If you and your family love the outdoors, consider hiking to Inspiration Point. You can start at Tunnel Trail for a 3.5-mile round trip hike, or you can take the steeper, more challenging Jesusita Trail, which covers about 7 miles. Either way, you'll get to enjoy the natural scenery as you get to one of the prettiest overlooks of Santa Barbara's coastline (as well as the Channel Islands).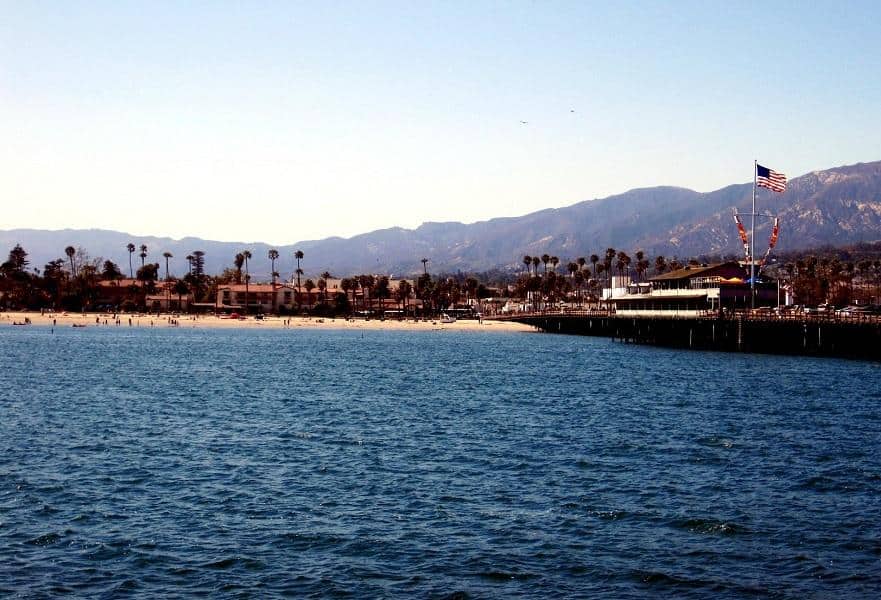 The Santa Barbara Harbor
The Santa Barbara Harbor, along with the waterfront district, is one of the top draws of Santa Barbara, and it's perfect for families. Depending on the age of your children and your goals with the trip, you could go on a kayak tour of the area or just watch the boats coming in and leaving the harbor. Just watch out for incoming waves!
Later, you can visit one of the many seafood restaurants that line the area—and you'll know the seafood is fresh. If you prefer to do the cooking yourself, you can also buy seafood at one of the local fish markets.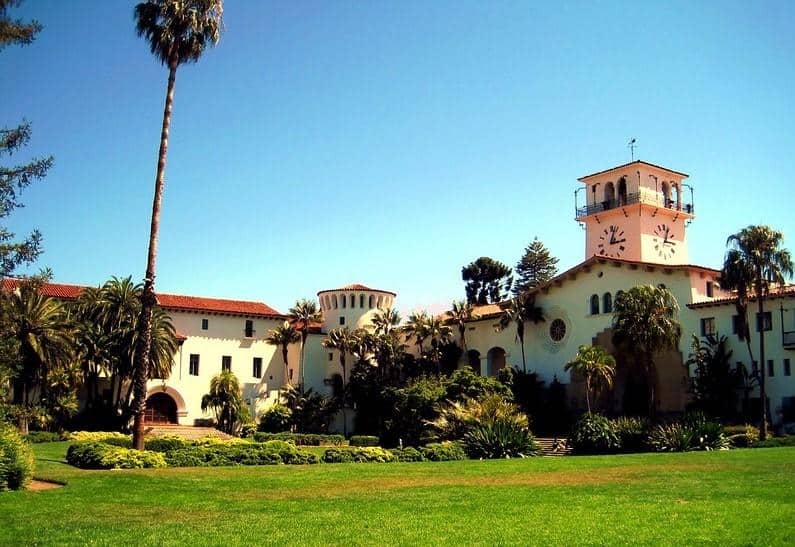 MOXI
If your kids loved the natural history museum, they're also going to love MOXI, the Wolf Museum of Exploration and Innovation. This institution was created and is maintained with interactivity in mind; kids are encouraged to get "hands on" with different educational displays and exhibits. It's also close to the harbor, so you should be able to get here on foot.
Whale Watching
Have you ever seen a humpback whale surface from the ocean? You might get the chance at one of Santa Barbara's beaches. There are dozens of species of whales and dolphins that regularly swim in the Santa Barbara Channel, and from May through November, you'll get the perfect chance to witness a whale migration. As long as your kids are a little patient (since sightings aren't a guarantee), it could be the perfect opportunity for them to see marine life in person.
The Santa Barbara Mission
You can also get to know Santa Barbara's past by visiting the Old Santa Barbara Mission. It's a popular picnic area, so consider bringing sandwiches and snacks to enjoy on the lawn. You might also be able to join a game of frisbee or cornhole, all with a beautiful backdrop.
Kids World Park
If your kids have some extra energy that needs to be released, consider visiting the Kids World Park between different activities. It features a humongous wooden play structure, complete with swings, and is surrounded by massive concrete animals.
Santa Barbara is an ideal destination for a day trip, a weekend getaway, or even a longer vacation (especially if you include some of the surrounding areas). Even if you're trying to wrangle young children along the way, there's no shortage of things to try.