Women love having different brands and types of make-up, but there is one thing that is common to all women, and that is where to keep these make-up products. It is sometimes a burden to stack 20 pieces of brushes in one bag. Sometimes, this bag could go missing in the bedroom, and this can be quite annoying. Keeping cosmetic items properly in one place is the dream of every woman, but it seems like that cannot be achieved easily. One of the reasons why this seems impossible for most women and girls is that they get new products every day or month.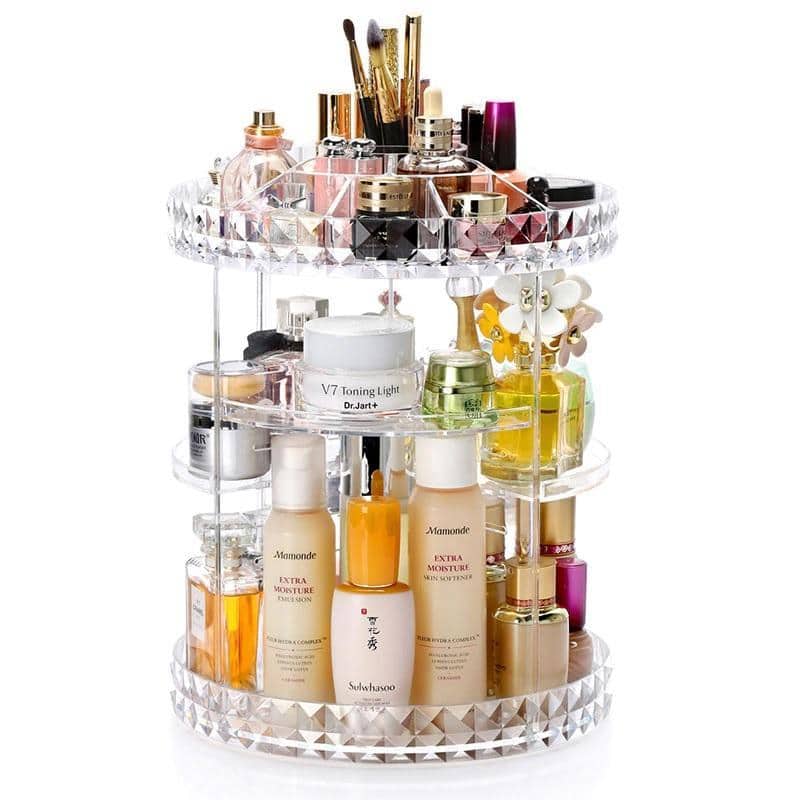 For cosmetics, getting new ones does not mean you want to get rid of the old ones; you want to use something different. So, these items pile up in the house, and soon they start going missing one after the other. You cannot always go out with your make-up items, and it would be weird always to carry a box full of cosmetics everywhere you go, so what do you do? Well, BeautiRev has the best solution for you.
This is a cosmetics home that gives value for any product purchased and helps with ideas on how to know the best product for your skin. Another fantastic thing that @beautirev is known for is that they give you ideas on how to keep all your beauty products safely in one place. Some of the known ways to keep your beauty products in one place include;
Acrylic Drawers
The amazing thing about these drawers is that they are transparent, so you can already spot what you want before picking it up. Also, they provide different spaces for different cosmetic items like brush, lipsticks, powder, and so on. You can place your acrylic Drawers in any part of your room, including your dressing mirror, to have easy access to it when dressing up. 
Make-up Drawers
Just as the name implies, these are drawers specifically designed to fit make-up and other beauty products at the same time. There are different spaces for your collections of brushes and lipsticks. If you have many make-up items, you can buy two or more drawers.
The Beauty Board
This is a board that helps you to arrange your cosmetic products neatly. This wall comes in a frame-like structure and can be hung on the wall for easy access. 
Cosmetic Box
This is one of the most commonly used types of storage for make-up products. This box comes in different sizes, colors, and designs to suit your needs perfectly. There are some boxes which have different layers to help you arrange your items neatly without stress. Another surprising fact about these boxes is that they are handy, and can be arrived as a suitcase or bag. 
If you want more ideas on how to arrange your cosmetic items perfectly simply check out BeautiRev's rotating cosmetics organizers today!
There are so many benefits of using these types of storage systems to keep your cosmetics safe. One of these benefits is that they help to keep your cosmetics neat and arranged. Sometimes, when beauty products are scattered all over the house, they tend to go missing.