Teachers use their skills and knowledge to educate students. Some teachers opt to work with students based on their age and may prefer to work in early childhood education, focus on elementary education, or teach middle school or high school students. Teachers may also opt to prepare to work with students with severe or moderate disabilities, while those who become professors are qualified to teach adults in colleges and universities.
All teachers must have postsecondary training. Individuals interested in becoming educators can acquire the skills and knowledge required through volunteer experience and appropriate studies.
Aspiring educators need an undergraduate degree
Whether you're interested in a career as a preschool teacher or want to focus on elementary education, you'll need to earn an associate's degree or a bachelor's degree. Preschool teachers are educators who typically work with children who are three or four years old. Preschool teachers develop curriculums designed to equip young children with basic skills. Preschool programs typically cover basic concepts and include activities that develop motor skills. Preschool teachers are required to have an associate's degree. Elementary, middle school, and high school teachers must have a bachelor's degree. It's crucial to determine which age group you want to work with to ensure you complete your studies for an appropriate degree level.
You can expedite your studies by registering to take an online course during the summer before starting college or taking online courses during your summer break. This can reduce your course load during the school year or enable you to graduate early.
Decide what age group you want to teach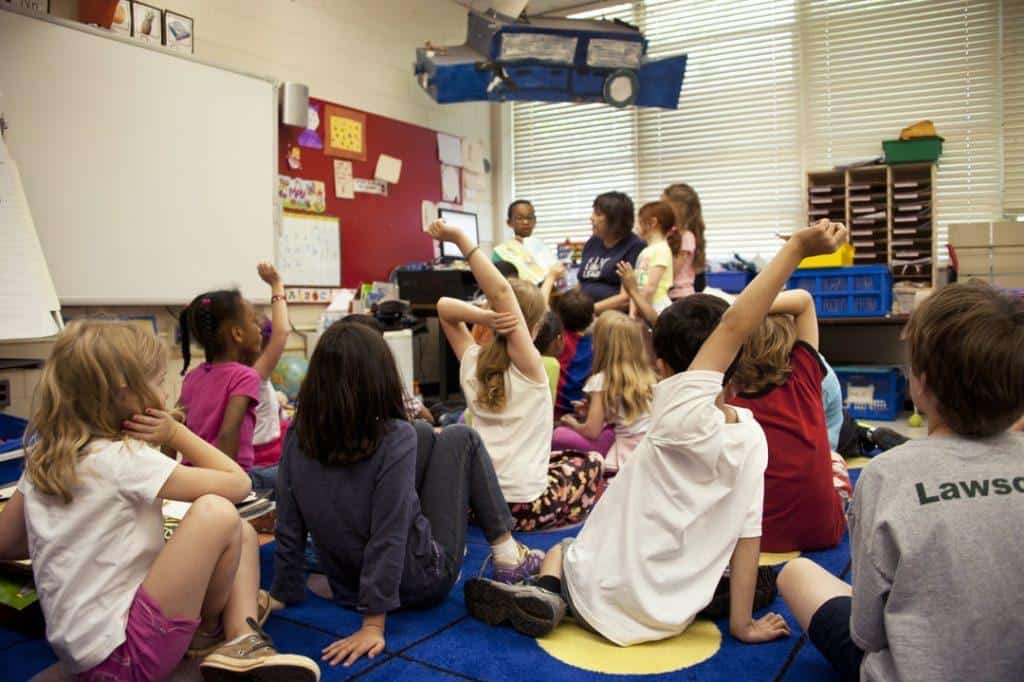 You can opt to earn a degree in elementary education or another subject if you plan to teach kindergarten or grades one through five. Middle school teachers can also major in a core subject area, such as mathematics, or earn an undergraduate degree in education. High school teachers should major in a core subject, such as history, English, science, or a second language, such as Spanish or French.
Determining which age group you want to work with can help you make appropriate choices about your post secondary studies to ensure you have the credentials you need. You'll also benefit from determining whether you're interested in working with students with disabilities or specific needs, such as students who speak English as a second language. You can make it easier to choose your focus by volunteering in preschools, teaching Sunday school, or working as a camp counselor.
Earning an advanced degree can increase a teacher's career options
Online programs have revolutionized post secondary education, making it possible for students to access online courses and earn an associate's or bachelor's degree.
Online graduate programs also make it possible to earn a master's degree. Once you've obtained your bachelor's degree and teaching license, you can apply to one of the Merrimack College online programs designed for educators. You can opt to earn an M.Ed in curriculum and instruction, English as a second language, middle school and high school education, elementary education, or moderate disabilities. Your grade point average (GPA) and work experience are considered when you fill out your application. Students who pursue studies at Merrimack College are eligible for financial aid or can set up a college payment plan.
Your master's degree will increase your career opportunities. Teachers can opt to move out of the classroom and focus on developing curriculum programs for other educators. It's also possible to become a school principal or vice-principal with a master's degree.
You may pursue teaching opportunities at colleges and universities with a master's degree. While most professors have a doctoral degree in their field, some schools hire educators with a master's degree.
Remote learning offers several advantages
Students who take online studies enjoy multiple benefits. During the COVID-19 outbreak, college students could continue their studies through online courses without disruption. Most online courses are more affordable, making it easier for students to afford tuition. Remote students also qualify for distance learning scholarships and financial aid. Online studies also make it possible for students to learn from home, preventing them from incurring relocation costs. Online programs are also ideal for international students who want access to the best online courses available.
It typically takes between two and five years of post secondary studies to earn the credentials required to become a teacher. Completing online courses can enable you to graduate early or get a head start on your college studies. You can also jump start your teaching career by gaining volunteer experience and determining which types of students you want to teach.