Spring is almost here and it is time to plan your wardrobe. You want to have a wardrobe that gets you noticed, and nothing is more noticeable than bright colors. Long gone are the days of traditional khakis and collared shirts. Color in a man's wardrobe is here to stay. There are plenty of ways to incorporate color as you prepare for the latest trends of men's spring fashion 2022. 
Which Color Is Best for You?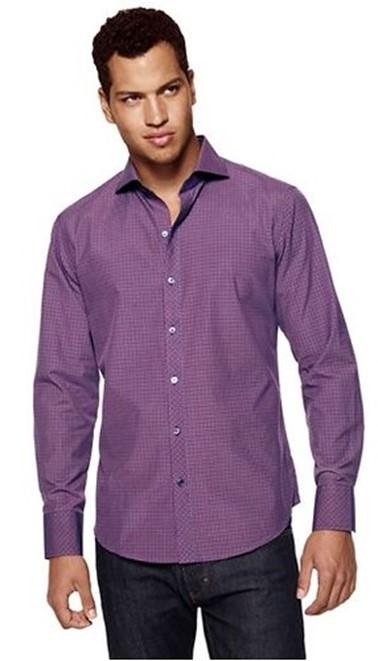 Image via Flickr by stylecountz

Before planning your wardrobe, you need to decide which color complements you the best. Consider a hot pink shirt with bright blue eyes or a mint green jacket with dark tousled hair. Try on a few colors and find a color that complements your skin tone and makes you look amazing. Once you find that color, buy every shade you can! Tonal colors compliment each other and are sure to get you noticed.

Fluid Tailoring

This new spring 2022 trend allows you to wear one color. Whether it be a matching jacket and pants or matching shoes and shirt, fluid tailoring is very in this season. When going to a wedding, consider a blue suit jacket with matching blue pants. When accompanying your date to the winery, consider a stylish maroon hat and matching shirt.

Creating Contrast

Contrast stands out in every scenario. Whether you are at the office, at a spring wedding, or on the golf course, color paired with dark colors is sure to stand out. Pair your black blazer with a baby blue button-down. On the golf course, wear a brightly colored sleeveless sweater that is very in right now. Pair that with tonal Bermuda shorts and you'll hit a hole in one.

Party Time

As it gets warmer outside, parties are sure to happen. This spring, crazy colors are the thing to wear. Time travel back to the '70s with psychedelic pants and a cutout shirt. You will be the life of the party for sure. If couture is more your style, wear a silk magenta button-down and you will definitely stand out.

Back to Nature

If you are the type that likes to hike a trail or picnic in the park, gorpcore is what you will want to wear. Gorp stands for "good old raisins and peanuts." Think of the greens and browns of trail mix and nature and pair that with trendy utility wear. Baggy cargo pants that can carry your water bottle and first aid kit are a necessity. Bring a green military jacket and you are good to go. 

If you are wanting to be in style this spring, incorporate all shades of your favorite colors into your wardrobe. When you look good, you get noticed. When you get noticed, anything can happen.