It was about time to learn how to grow blueberries. This delicious smoothie addition is here to make our lives better.
I'm tired finding the bad blueberries in the grocery stores. They are like a magnet. If you miss the distributor, you are going to take whatever it's left in there.
We are going to put an end to this because our garden will become richer with a new food.
Blueberries are delicious, and they are gorgeous with lots of benefits. Let's check them out before I show you how to grow blueberries at home.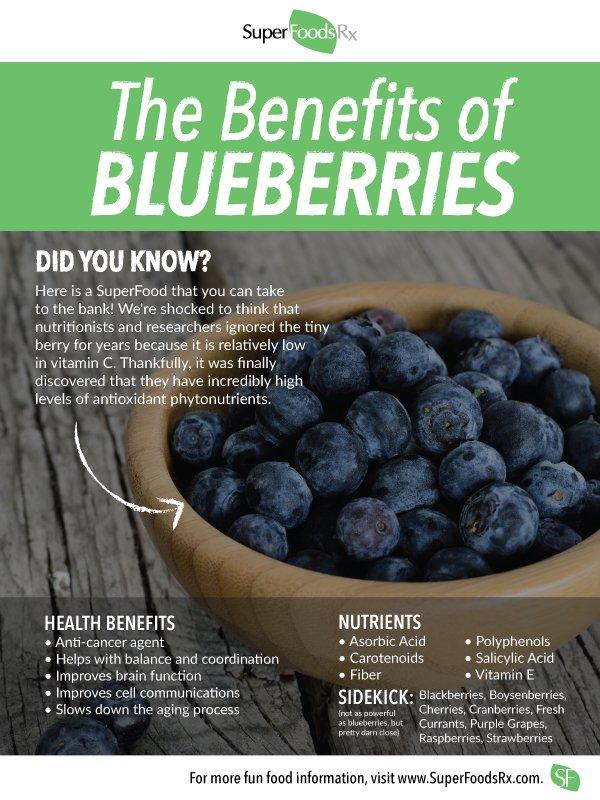 Before you are ready to grow blueberries in your home, you need to get familiar with the full preparation method and growing process.
The Perfect Spot
Go into your garden and take a look around. Find the perfect place to plant the blueberries.
Keep this in mind:
Blueberries love the sunlight
They need nutrient rich soil
Establish a proper water irrigation as the bush needs the right amount of moisture to grow properly
If you don't have a garden, plant them in a patio container
Space
Wait, there is more. Blueberries love space, and if you want that unlimited supply, you need to give it to them.
Make sure they have up to 6 ft. for it to grow
If you want two blueberry bushes, you need to give them a space of between 2.5 to 3 ft.
How to Plant the Blueberry Bush?
Once you find the perfect place, it's time to plant the bush.
Plant it in fall or spring
Prepare the soil by using your hands to free up its roots and make the ground covers the roots well so that the young bush can stand upright on its own.
Pat the top soil with our hands and wet the bush with water
Water the blueberry bush regularly to keep it moist and hydrated
Check the acidity of the ground. Make sure it shows pH reading of 5.0 before planting the blueberry bush
Verify that the soil is irrigated. Water shouldn't stay on the top soil where the blueberry bush is for more than a couple of days. If it does, then there is no proper drainage.
Mulching, Mulching, and again, Mulching
You should use sawdust mulching. That's the best method for boosting worm activity in the soul where the bush is planted.
Put 2 to 4 inches of sawdust mulch
Avoid using the sawdust from a redwood or cedar tree to mulch. It should be done once per annum.
Pruning
Allow the bush to grow stronger branches by pruning the bush frequently
By doing this, you are ensuring the blueberry bush to grow to its full capacity.
Use strong scissors to prune the bushes. You need to cut off branches that are close to the soil and dead ones
Cut off short and discolored branches.
You should ultimately cut off between a third to half of the branches of your bush
Making Sure the Soil is Fertile to Grow Blueberries
Growing blueberries in fertile soil is important.
Use organic fertilizers
They keep the soil productive for a longer time, and they are not toxic
Fertilize the ground in spring. You should do that after pruning.
Luckily for you, after this, you are going to have a beautiful blueberry bush ready to harvest.
READ NEXT: 7 Anti-Inflammation Foods That Regulate Your Immune System
These blueberries will be natural, delicious and grown by you.
Don't forget to share this with all of your friends who love gardening.
Source: Time Fornatural Healthcare