One efficient communication tool that has gained popularity over the past few years is mind mapping. It is, without a doubt, a great tool that has the capacity to improve collaboration sessions and the brainstorming process. How does it help businesses achieve that? Do you ask? Well, a reliable mind map tool enables individuals to visualize connections and concepts better. This, in return, allows people to understand and follow conversations more effectively and even contribute more.
A More Reliable Tool Than Traditional Presentations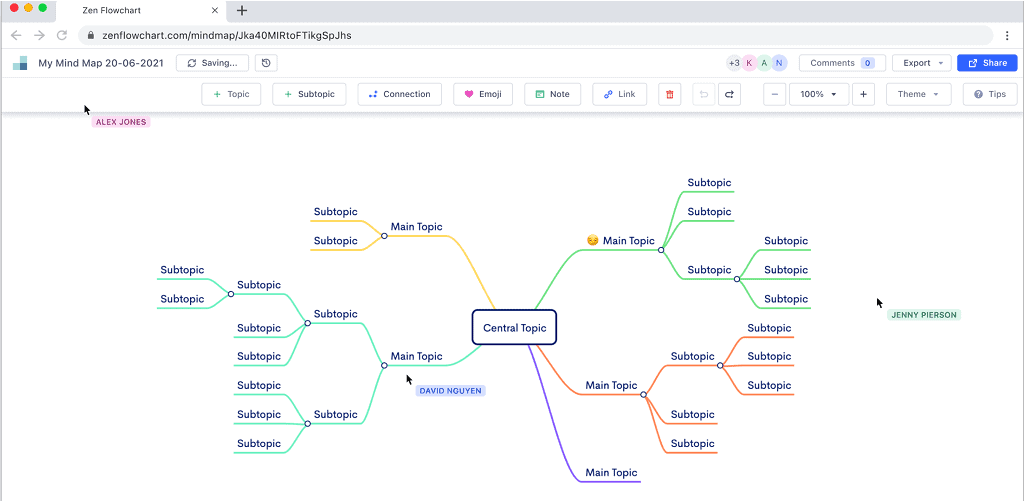 Mind mapping is widely considered a smarter alternative to linear forms of data representation such as flip charts and Microsoft PowerPoint. A mind map survey carried out by Chuck Frey; a mind mapping expert revealed that businesses that use mind maps experienced a 25% increase in productivity. Impressive right?
In addition, a significant number of mind map users find it helpful as a tool for project management. How else can mind mapping be helpful for your business? We'll tell you. A reliable mind map tool can help you achieve the following.
Enhanced productivity
Improved communication and collaboration
Project management optimization
More streamlined meetings
Improved knowledge and management and more
In general, mind mapping helps your business achieve all of these by stimulating ideas and enabling workers to operate more efficiently as they perform their various duties.
Mind Mapping as a Productivity Booster
Effective platforms for mind mapping such as the one offered by Zen flowchart allow for easy integration with Microsoft Office. This enables users to easily transform mind maps into other formats such as traditional PowerPoint presentations and word outlines. Exporting mind maps in this manner boosts productivity by eliminating the need for data re-entry, as is the case with flip charts or whiteboard sessions.
Mind Map Software as a Project Management Tool
Project management refers to the processes involved in overseeing your team and guiding them to achieving all set goals for any given project. Regarding this, mind mapping helps in breaking down the structure of the tasks involved and serves as a tool for simplifying complex to-do lists. With a mind map tool, you can easily add individual task information to branches in a way that makes visualizing projects a lot easier.
Here again, an export feature on a mind mapping tool also allows you to save and transfer simplified breakdown structures for various projects without the need to re-enter data.
Online Collaboration with the Aid of Mind Maps
Online visualization of mind maps gives users a powerful means of collaborating and also enhances teamwork. This comes in handy when members of a team aren't working from the same location. Mind maps are also a reliable means of presenting concepts and ideas to potential and existing clients.
Zenflowchart's online mind mapping tool also allows for real-time multi-user editing. This feature makes it easy for businesses with multi-regional teams to operate seamlessly towards achieving organizational goals. Leverage your business and take advantage of all the benefits we've discussed and even more for free. Yes, you read that right.
Don't be a stranger; visit the Zen flowchart website, signup, and start expanding your business's reach with the mind map tool and other productivity features they offer.
Read Next:
How to Balance Your Household Budget This Spring (mamabee.com)
Quick and Easy Ways to Stay Energized While Working from Home (mamabee.com)
Quick & Easy Tips to Creating an Inspiring Home Office (mamabee.com)